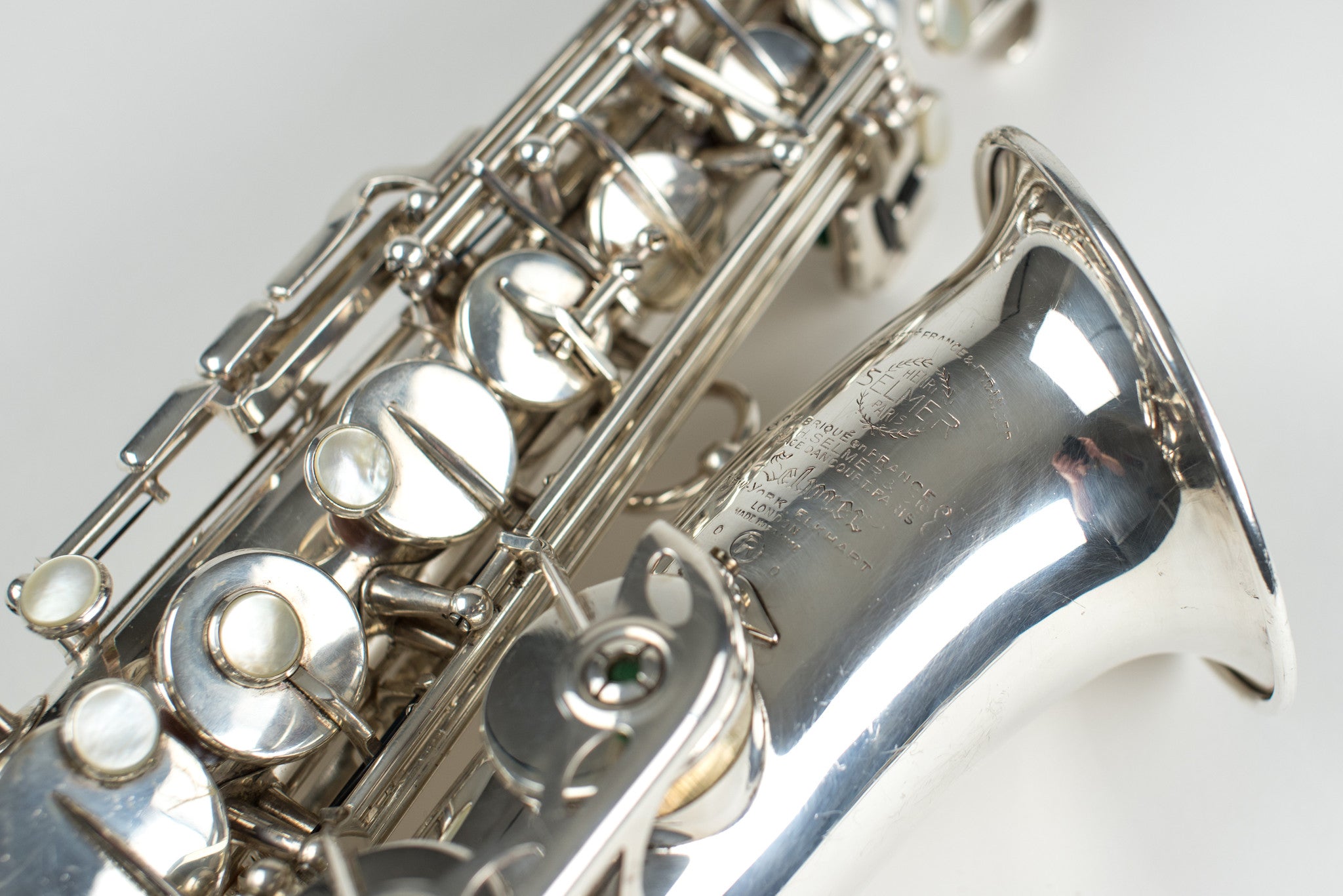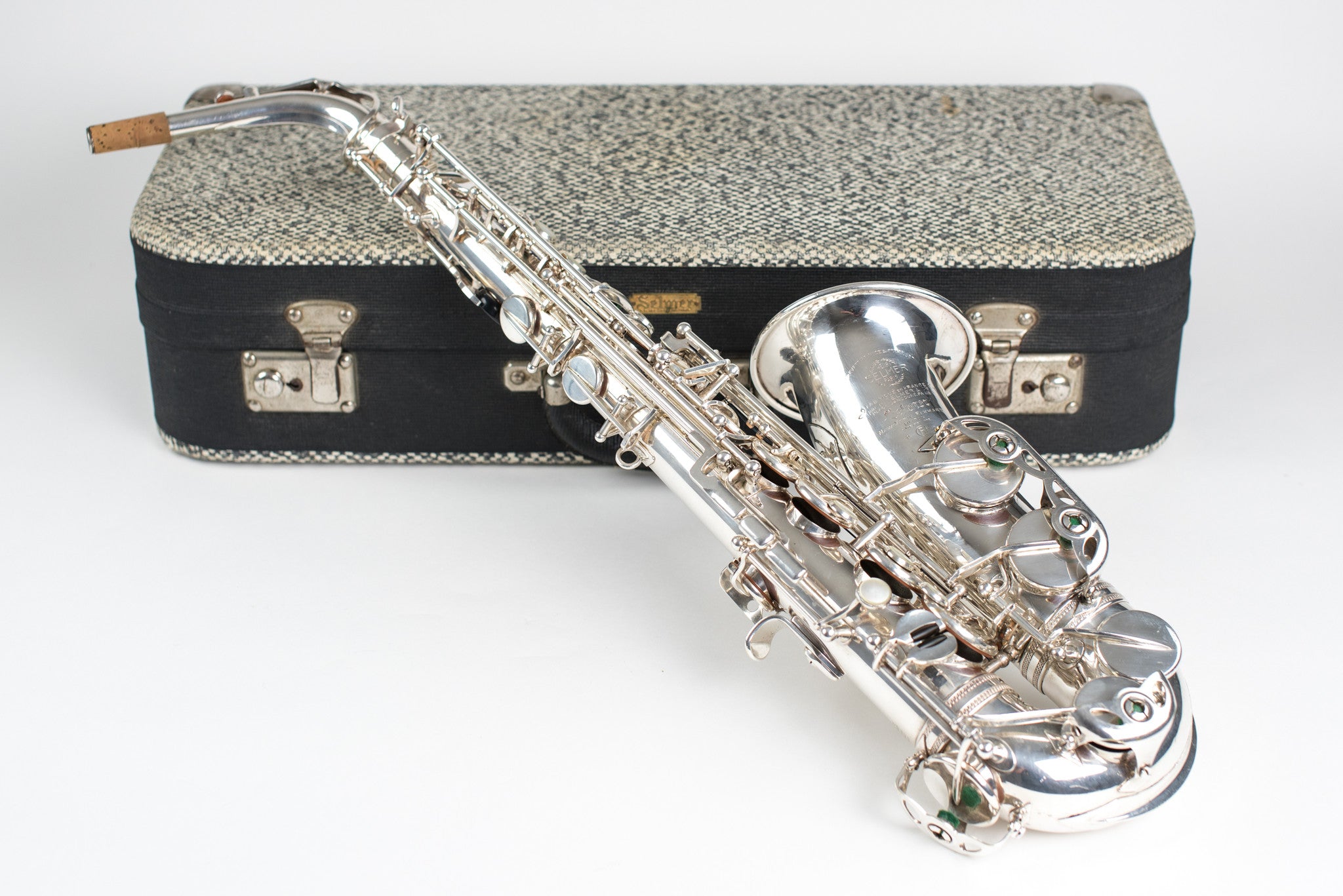 83,xxx Selmer Mark VI Alto Saxophone, 100% Original Silver Plated, Overhaul
1959 83,xxx Selmer Mark VI alto saxophone with original silver plating.  Selmer experimented with different bow lengths in the 1950's and made a very small run of medium bow altos like this one. Most agree that the medium bow was Selmer's best Mark VI alto design, so this is the best of the best: it's got the early 5-digit Selmer sound and build quality, with a medium bow for improved intonation.  
This is a one owner horn, passed on to me by the owner's wife.  It was played for three years and then put away in its case for the next 55 years. Take a close look at all the contact points and you can see that there is absolutely no wear on the silver plating. The horn was just overhauled, so nothing will need to be done to this horn for quite some time. The sax comes in its original case which is one of the coolest Selmer cases I've ever seen.