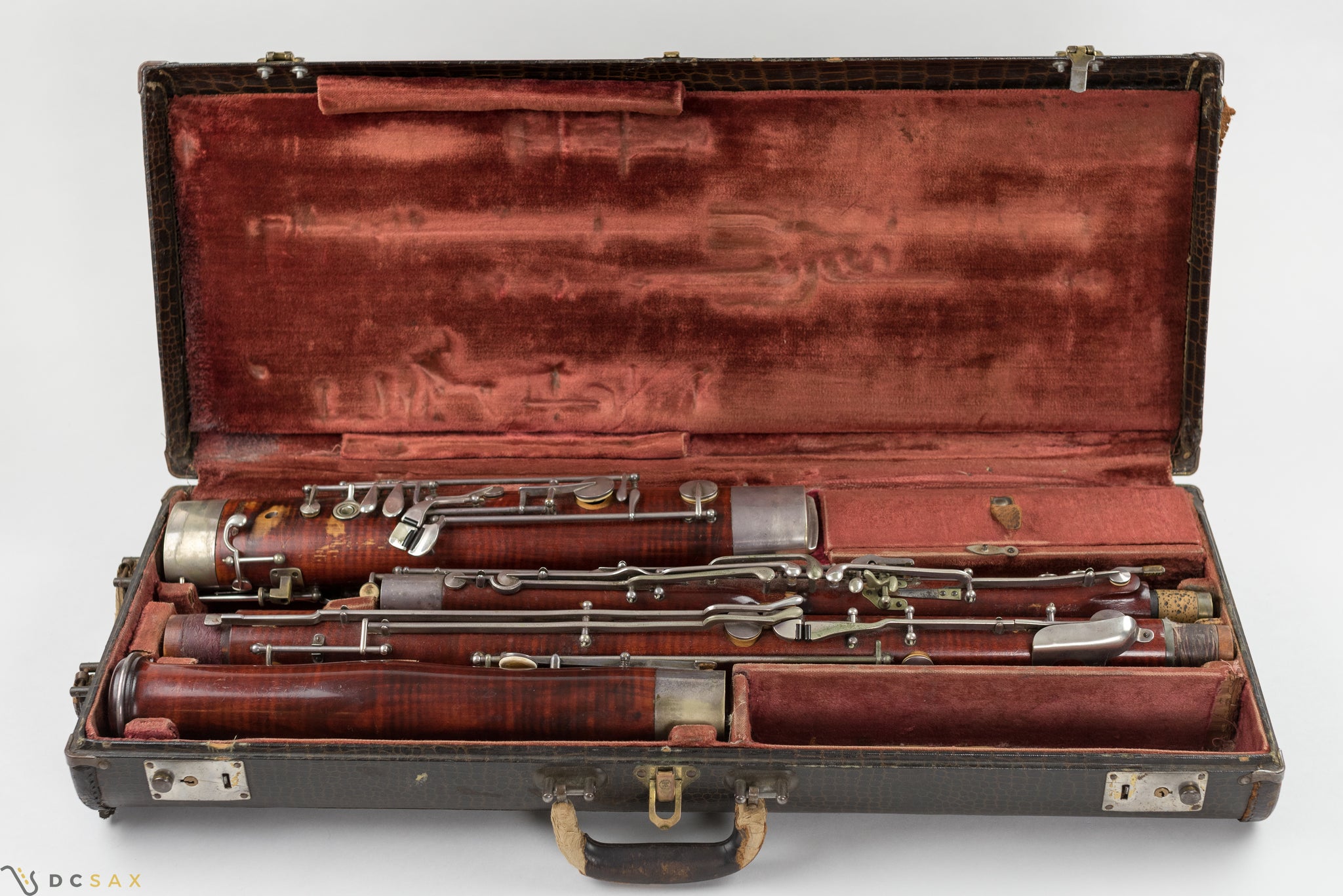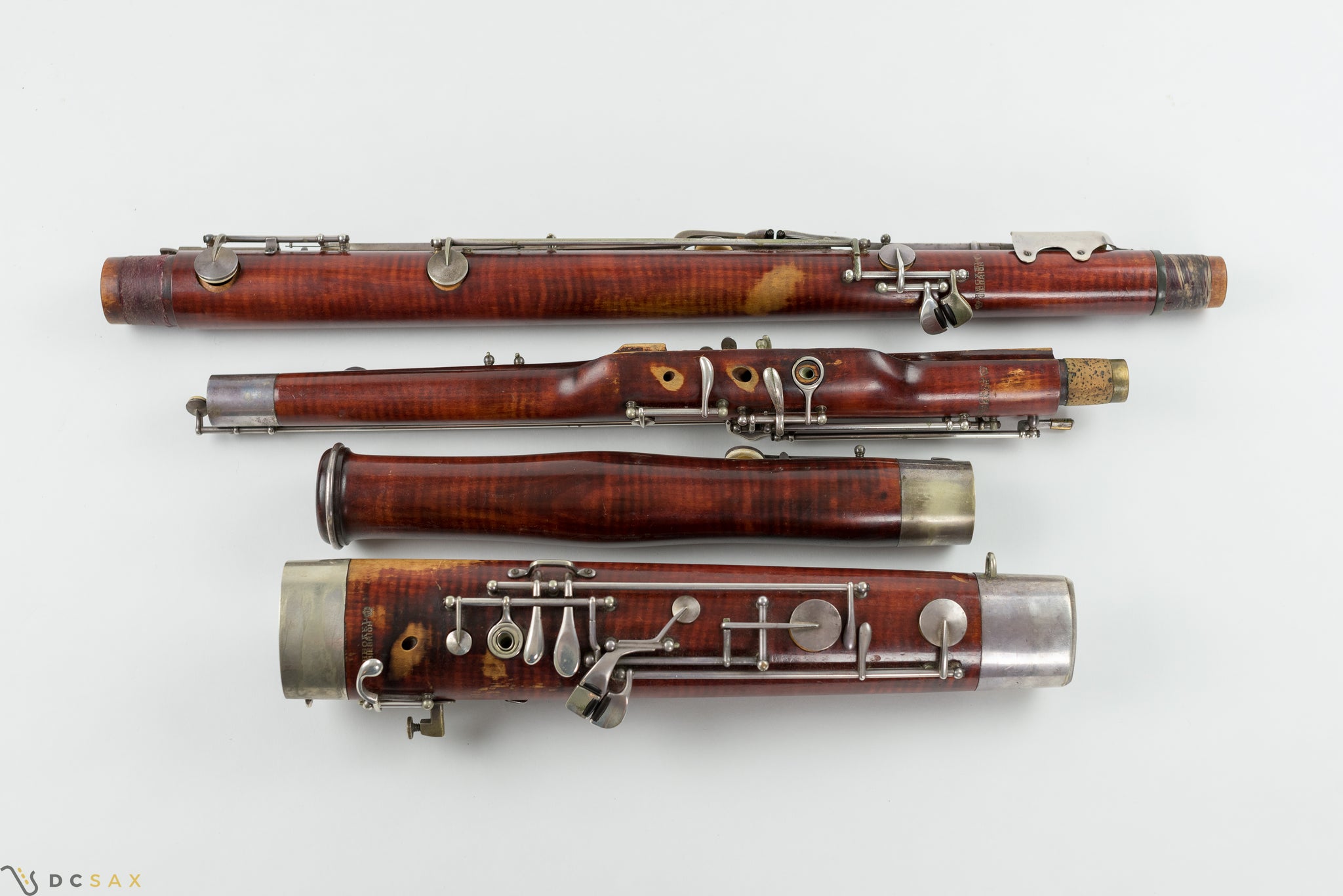 9000 Series Heckel Bassoon
This bassoon previously sold, but please contact us if you have a Heckel bassoon that you would like to sell.
9256 Heckel Bassoon. Here is a relatively untouched 1948 "prewar" bassoon. The previous owner was a professional bassoonist in the Washington DC area, and was one of the first female members of the National Symphony Orchestra. This was the main bassoon that she played for decades. 
Questions? Contact me via email or phone.
paul@dcsax.com
(202) 854-1250