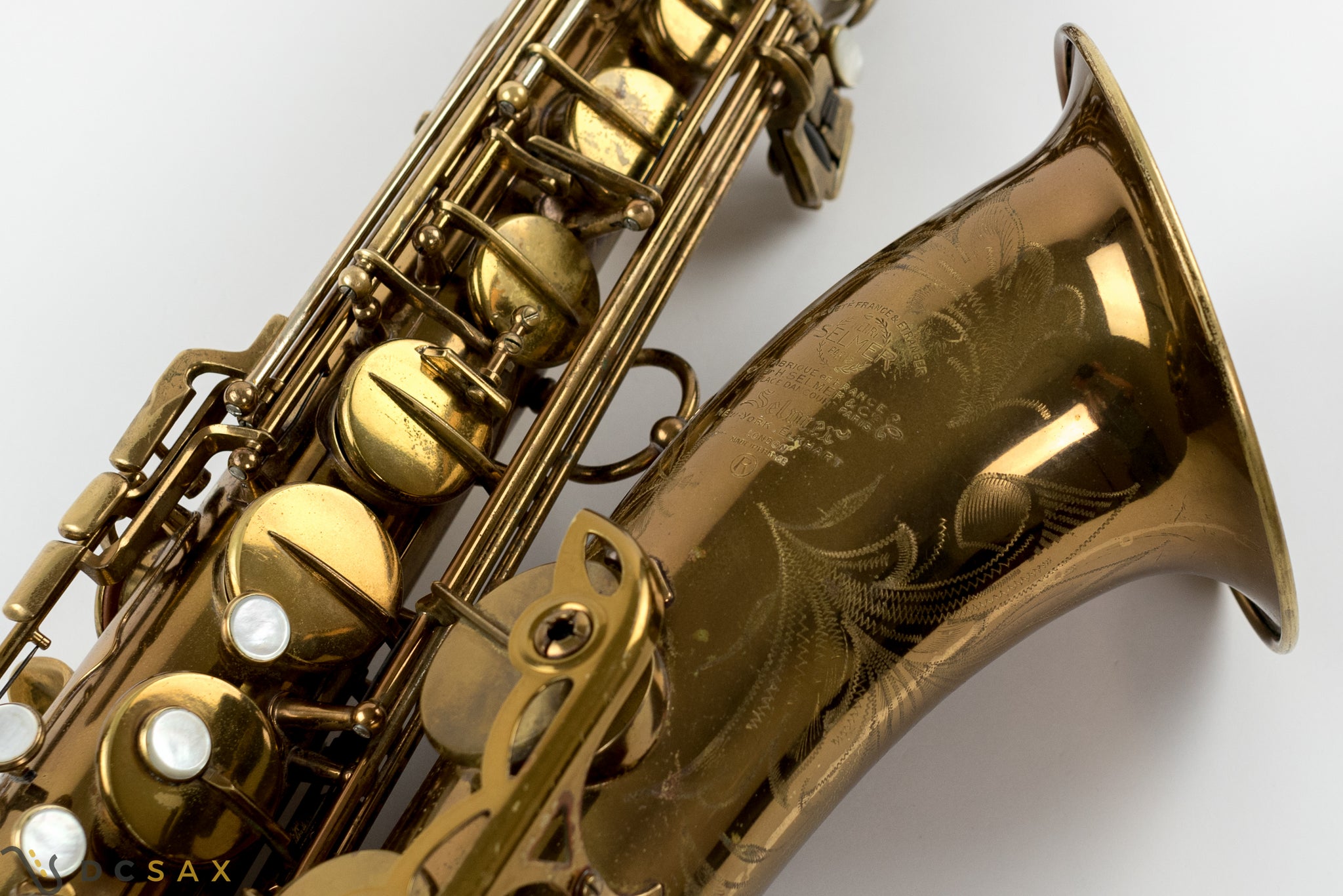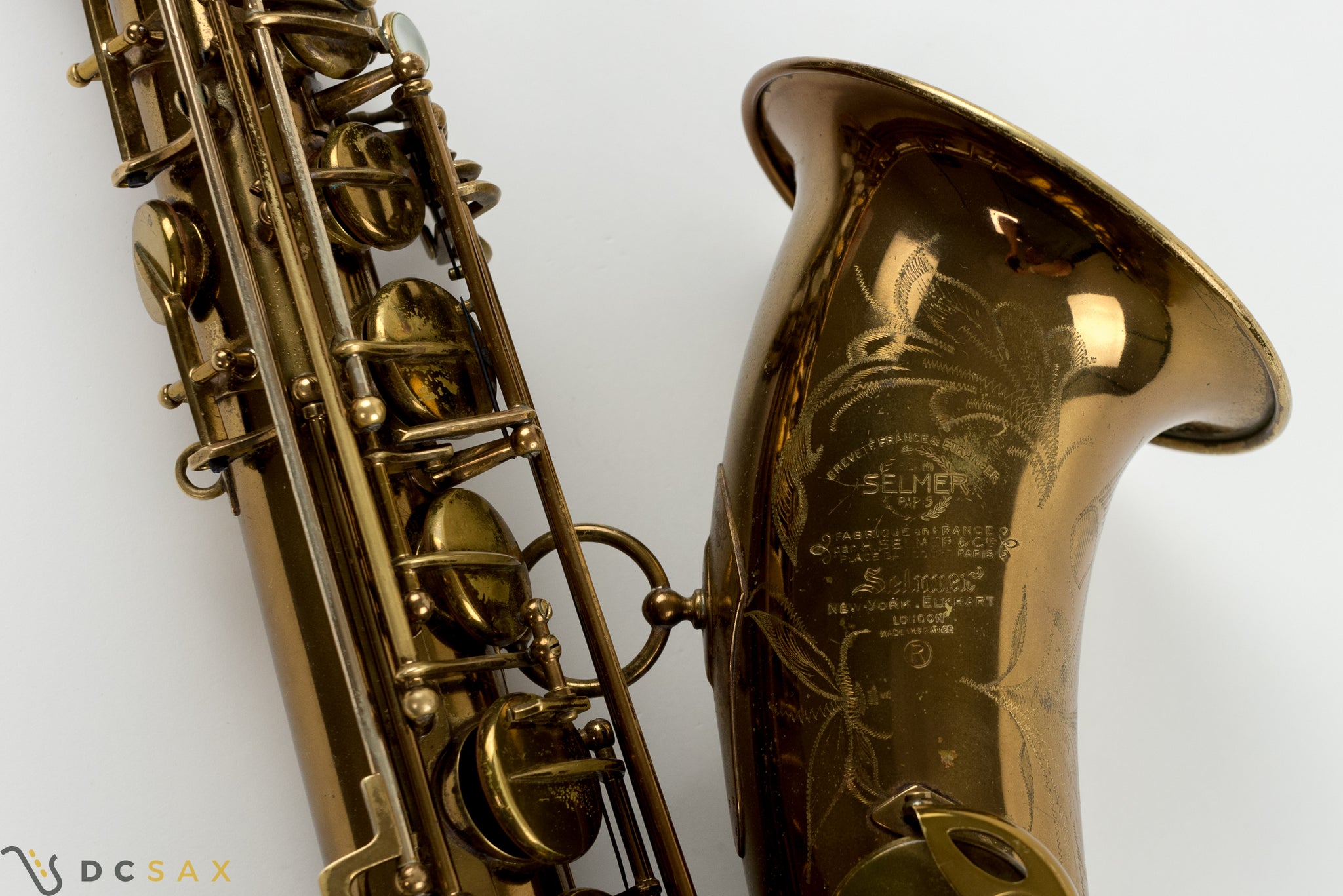 94,xxx Selmer Mark VI Tenor Saxophone, 95% Original Lacquer, Fresh Overhaul, Video
1961 94,xxx Selmer Mark VI tenor saxophone with approximately 95% original lacquer.  This one-owner sax just received a top of the line full overhaul from Shelly Tanabe, whose repair work is second to none. She uses top of the line materials including Pisoni Pro pads. The key fitting is excellent, so the action feels incredibly smooth, arguably better now than the day it left the factory.

This horn is remarkably clean for being nearly 60 years old. The neck looks excellent and has never been bent down. It's original to the horn and has a matching serial number. The bell flare is perfect and has never been bent. The sax comes in the original case. 

1962 Mark VI tenors have always been very desirable, but became more so when Chris Potter bought his Mark VI tenor that he currently plays on. Many compare the 9x,xxx series as similar to the 8x,xxx horns but with a bit more punch and projection.

This horn has a classic late 5-digit sound and feel to it. There's a tremendous depth and complexity to the tone, but it still has a dark core. The horn plays super evenly and the low notes can whisper out.