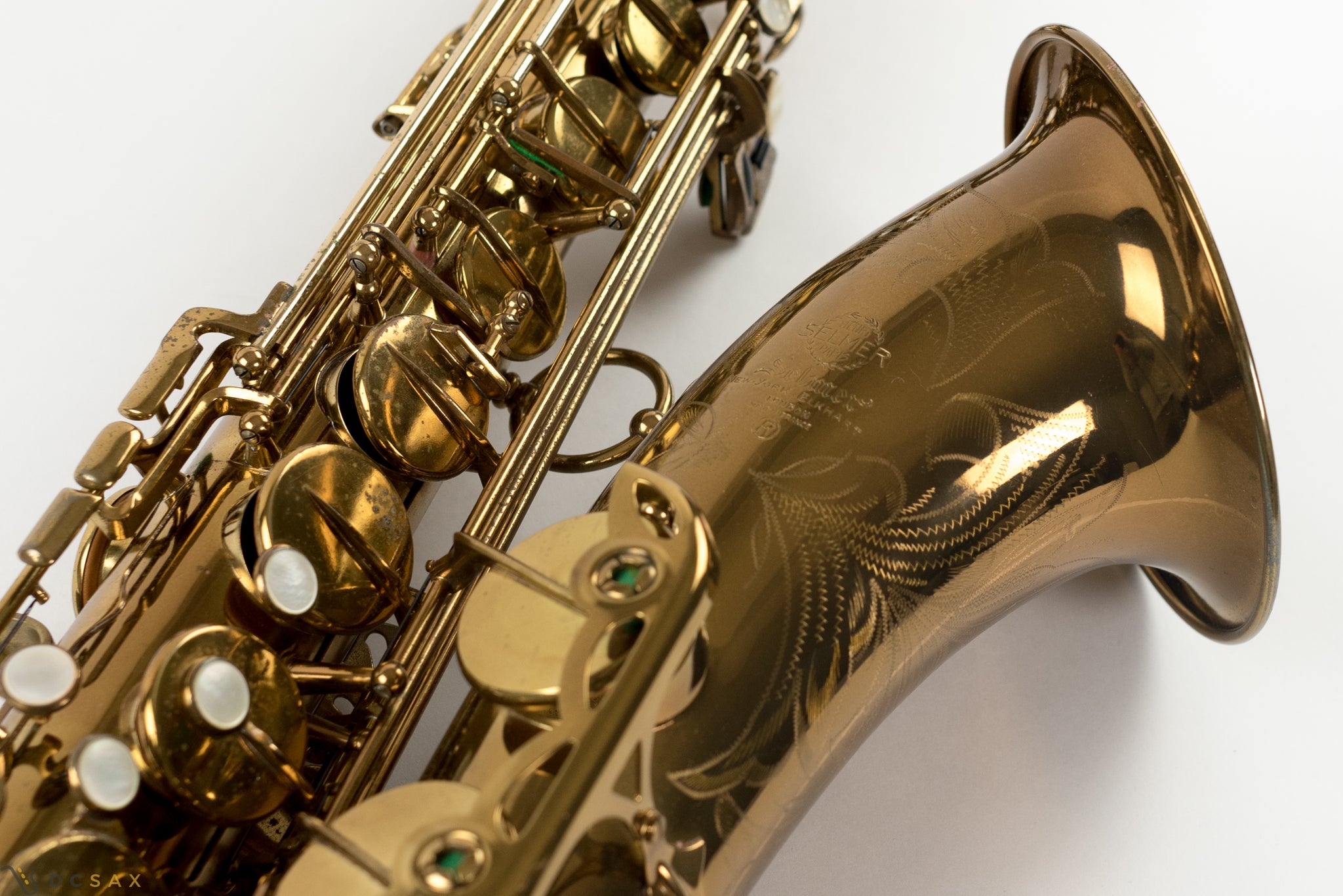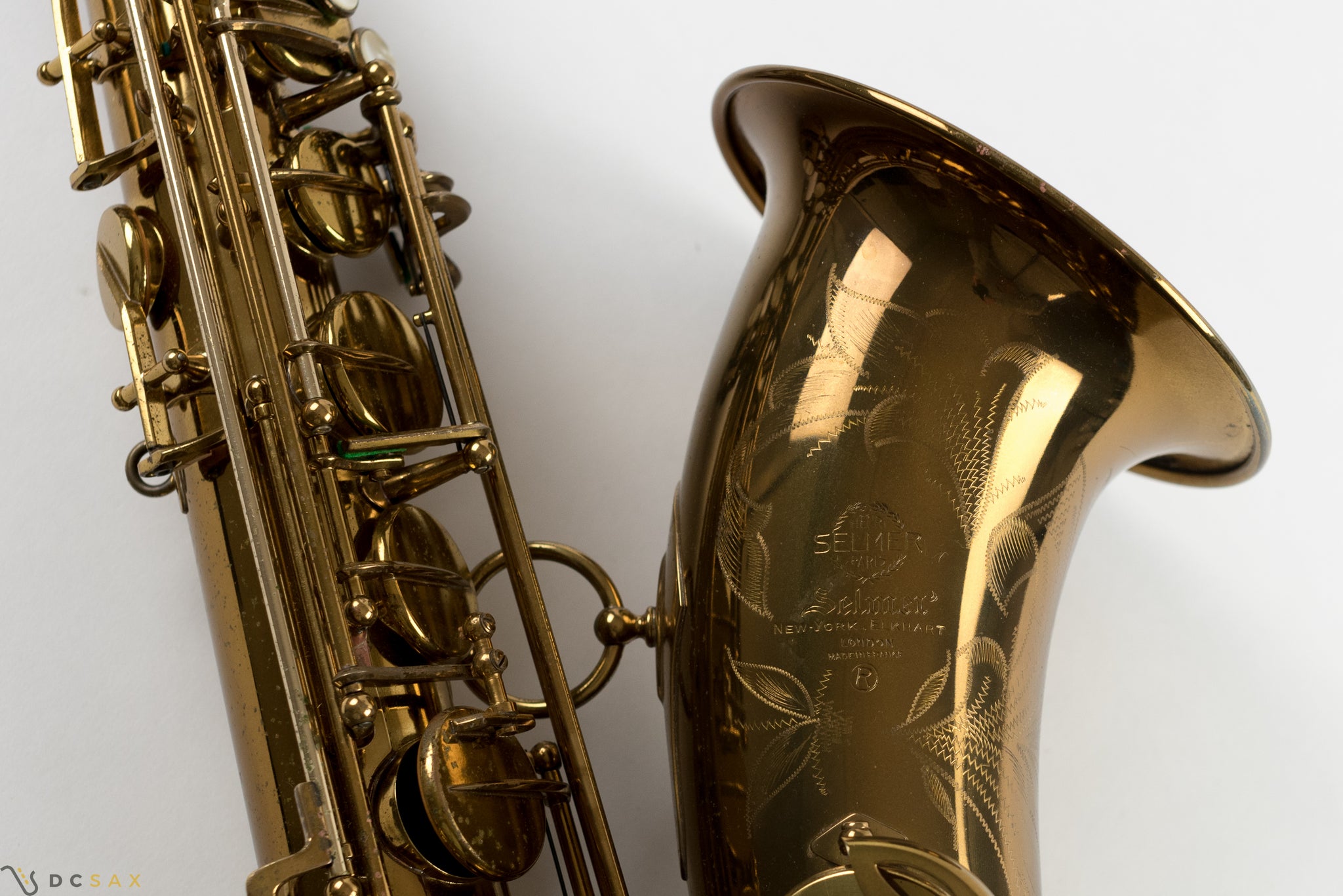 95,xxx Selmer Mark VI Tenor Saxophone, 99%+ Original Lacquer, WOW!
1961 95,xxx Selmer Mark VI tenor saxophone with 99%+ original lacquer. Here's an immaculate one-owner Mark VI that is in truly stunning condition for its age. Everything is great about this horn. The lacquer is a beautiful golden honey color, the neck is in stunning condition with a matching serial number, the case is beautiful and both zippers function perfectly. The only wear worth mentioning is below the RH thumb rest that has moderate scratches and some very shallow dings. Otherwise, the sax is dent and ding free. 
The previous owner overhauled the horn prior to sale, so the pads are in brand new condition and everything is sealing very well. The job appears to have been well done. Tonally, this has an incredible, complex core but a bit more projection and punch than an 8x,xxx horn. What a great horn!