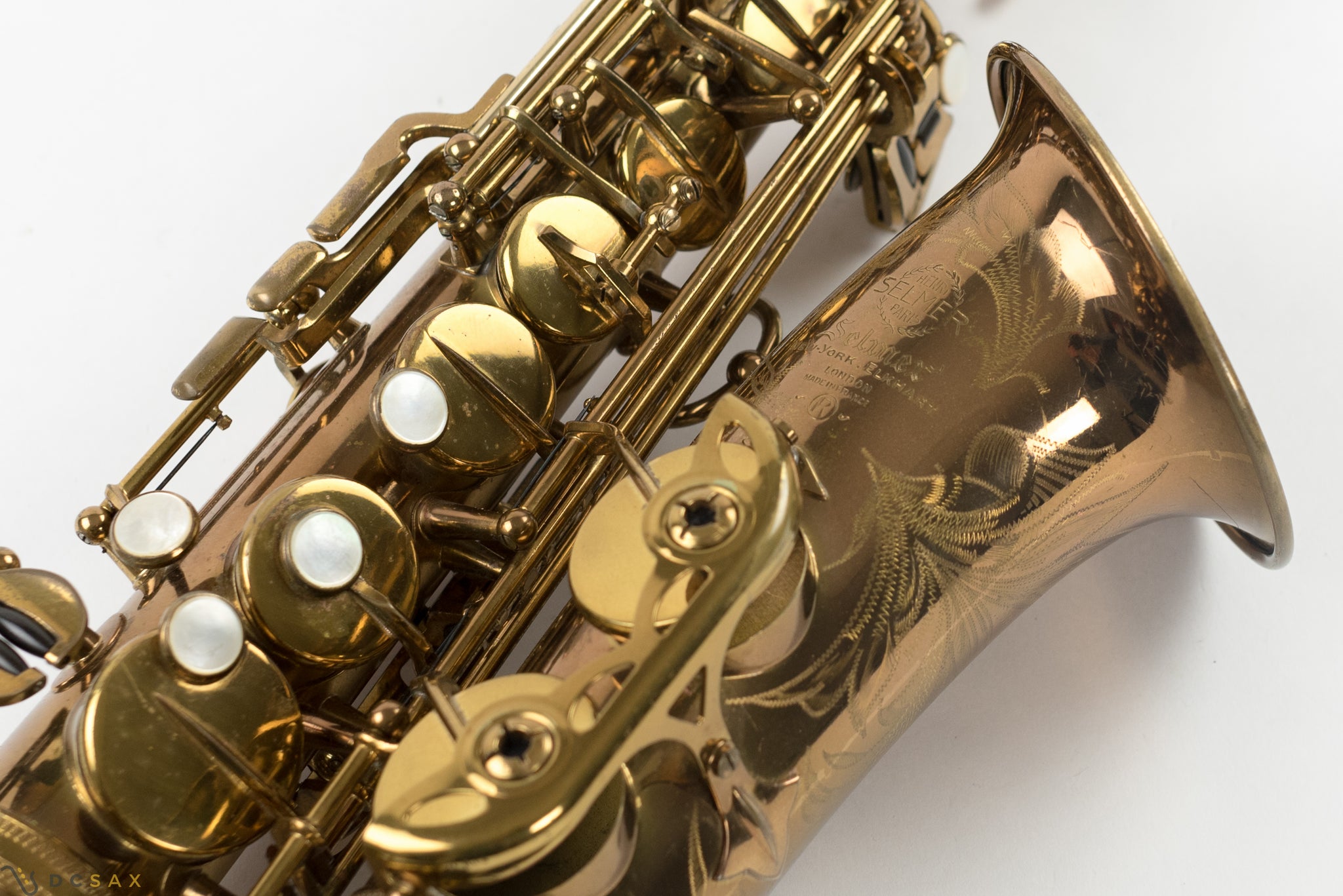 98,xxx Selmer Mark VI Alto Saxophone, Near Mint, Fresh Overhaul
98,xxx Selmer Mark VI alto saxophone with approximately 99% original lacquer. Here is an incredibly preserved five digit Mark VI that just received a full mechanical overhaul from Shelly Tanabe. The sax arrived with all original pads, and has the matching neck in perfect condition. Cosmetically, the sax is nearly perfect. There's a small area of missing lacquer on the back of the bell from regular use. Also, Shelly took out a dent on the bow and smoothed out the bell curve. If you look very closely, you can see these two repairs, but they were incredibly well done and don't take away from the overall look and condition of this saxophone. Shelly uses top of the line materials including Pisoni Pro pads. Her keywork really makes this horn feel as tight as a new Selmer. 
The sax has a gorgeous, full and rich sound that responds very nicely when pushed. The horn responds very evenly from top to bottom and speaks easily in all registers. The sax comes in a top of the line Hiscox case.