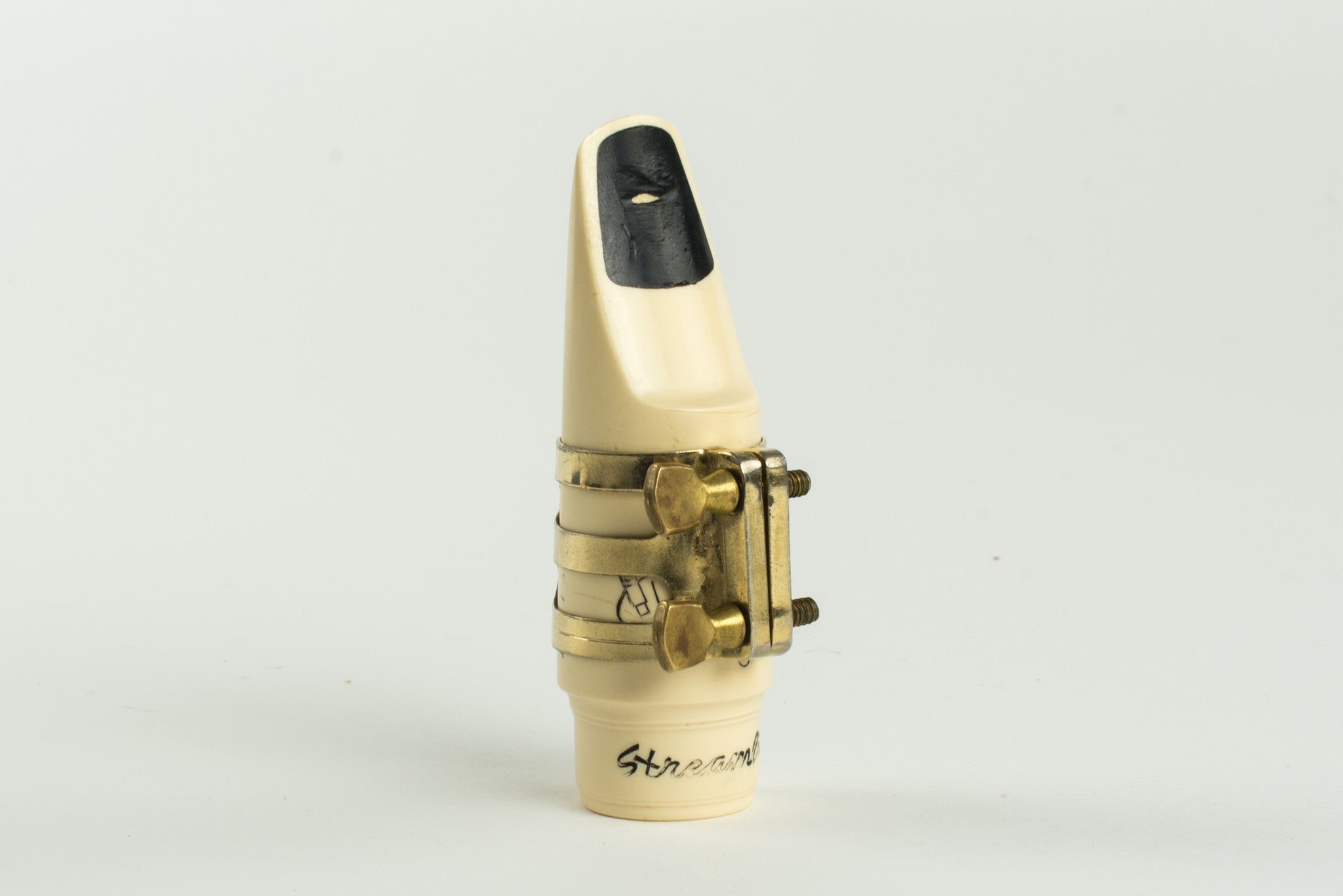 Brilhart Streamline 6* Alto Saxophone Mouthpiece, Cap, Ligature, CHARLIE PARKER
Vintage Brilhart Streamline alto saxophone mouthpiece with a 6* facing. The mouthpiece also comes with a matching Brilhart clear cap and Brilhart 3 band ligature. The mouthpiece has its original facing which measures .082". The table, tip and rails look great. There is a tooth indentation on the beak, but it's not too deep. A mouthpiece patch would completely cover it up. 
The mouthpiece plays great, with a huge sound. It's easy to play in all registers. This is the model that Charlie Parker played on, and they are extremely rare in a large tip opening.