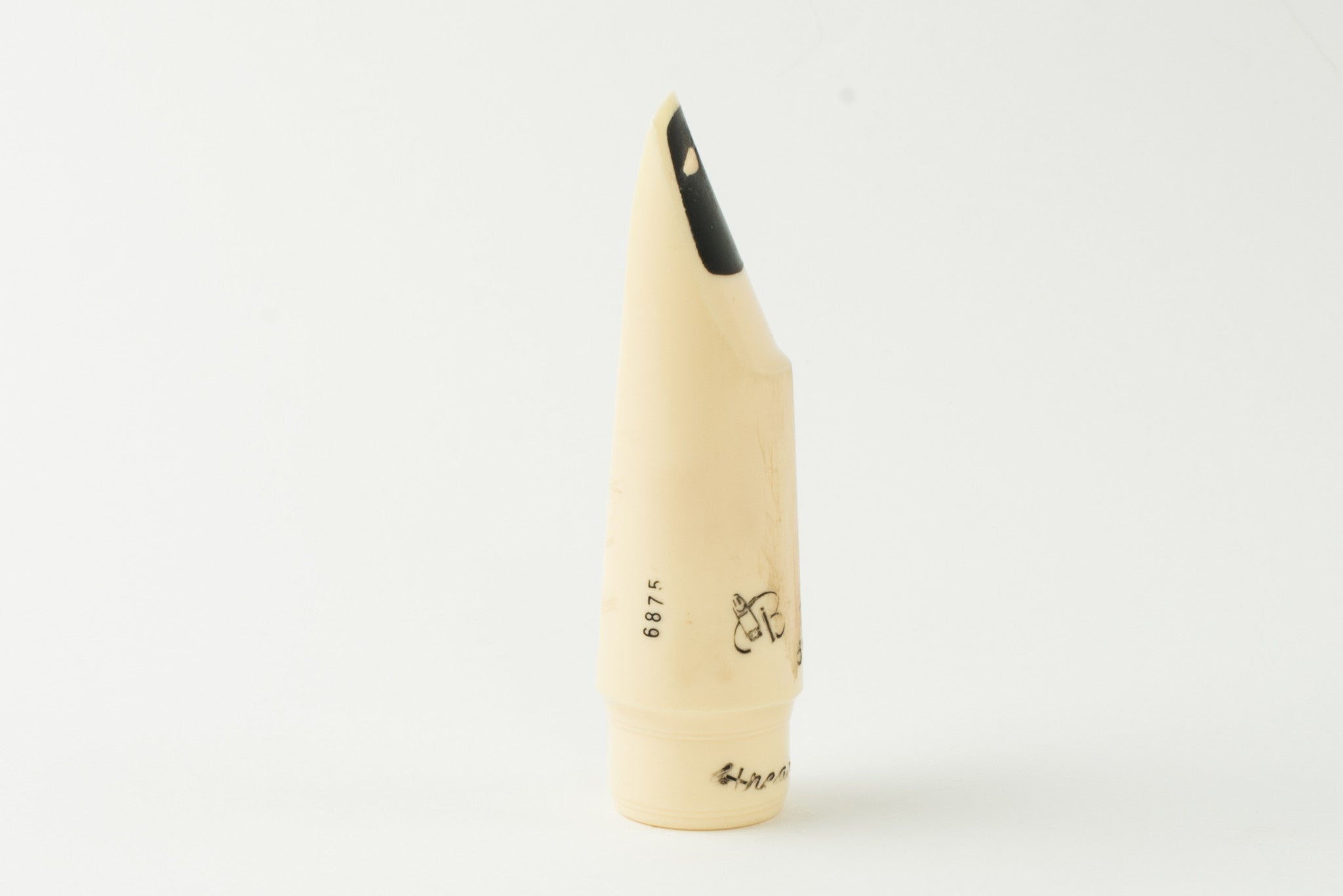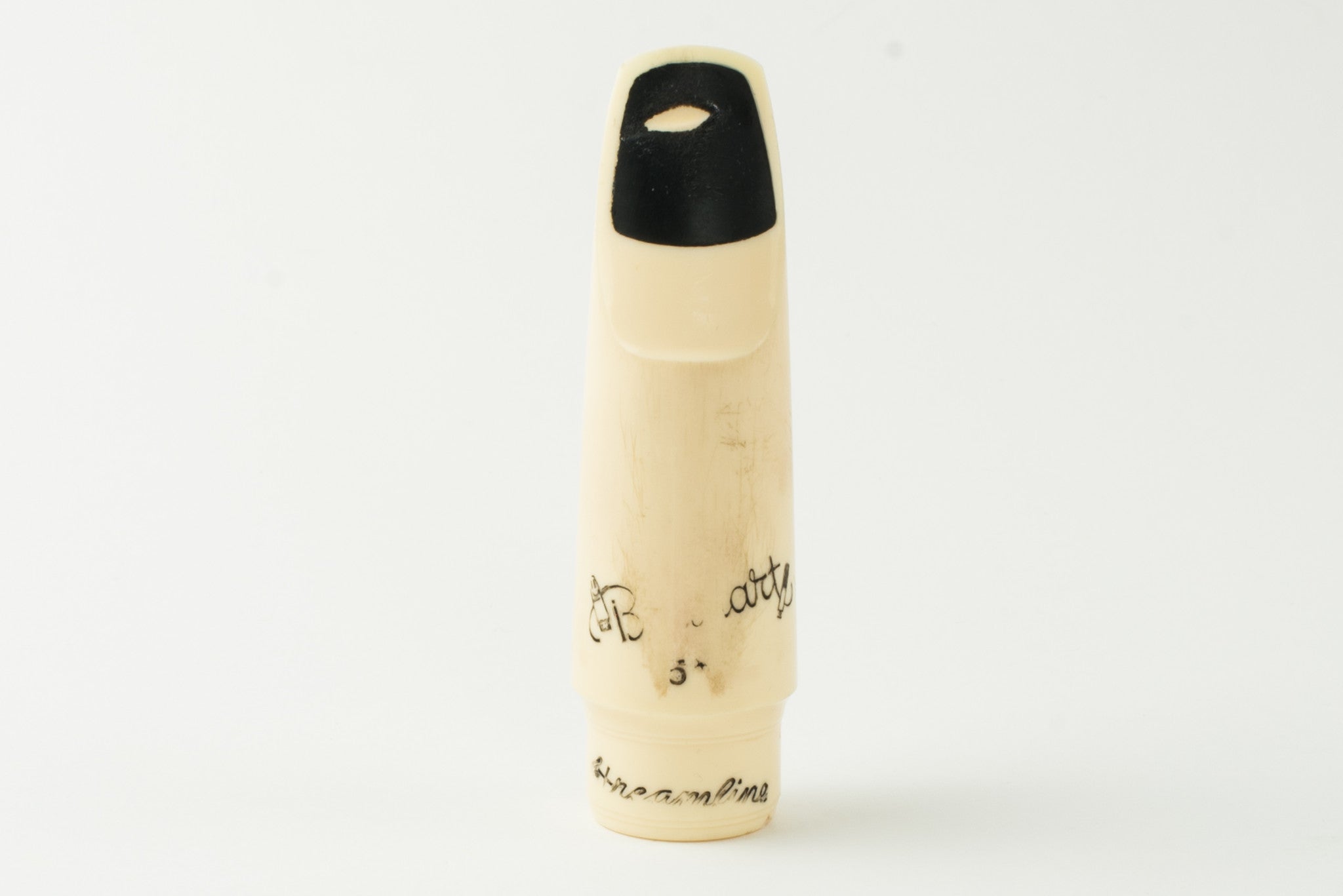 Brilhart Streamline Tenor Saxophone Mouthpiece 5* With 4-digit S/N
Vintage Brilhart Streamline tenor saxophone mouthpiece. This is an ultra-rare tenor mouthpiece with an original 5* facing. Despite being made in the 1950's, it's in wonderful condition. The table, tip and rails are nearly perfect. The shank has no cracks. The tip measures a very nice .090". The bite plate is worn down, but a mouthpiece patch should take care of this. The mouthpiece has a very low 4-digit serial number.
This is an awesome playing mouthpiece, that is incredibly easy to play in all registers and dynamic ranges.