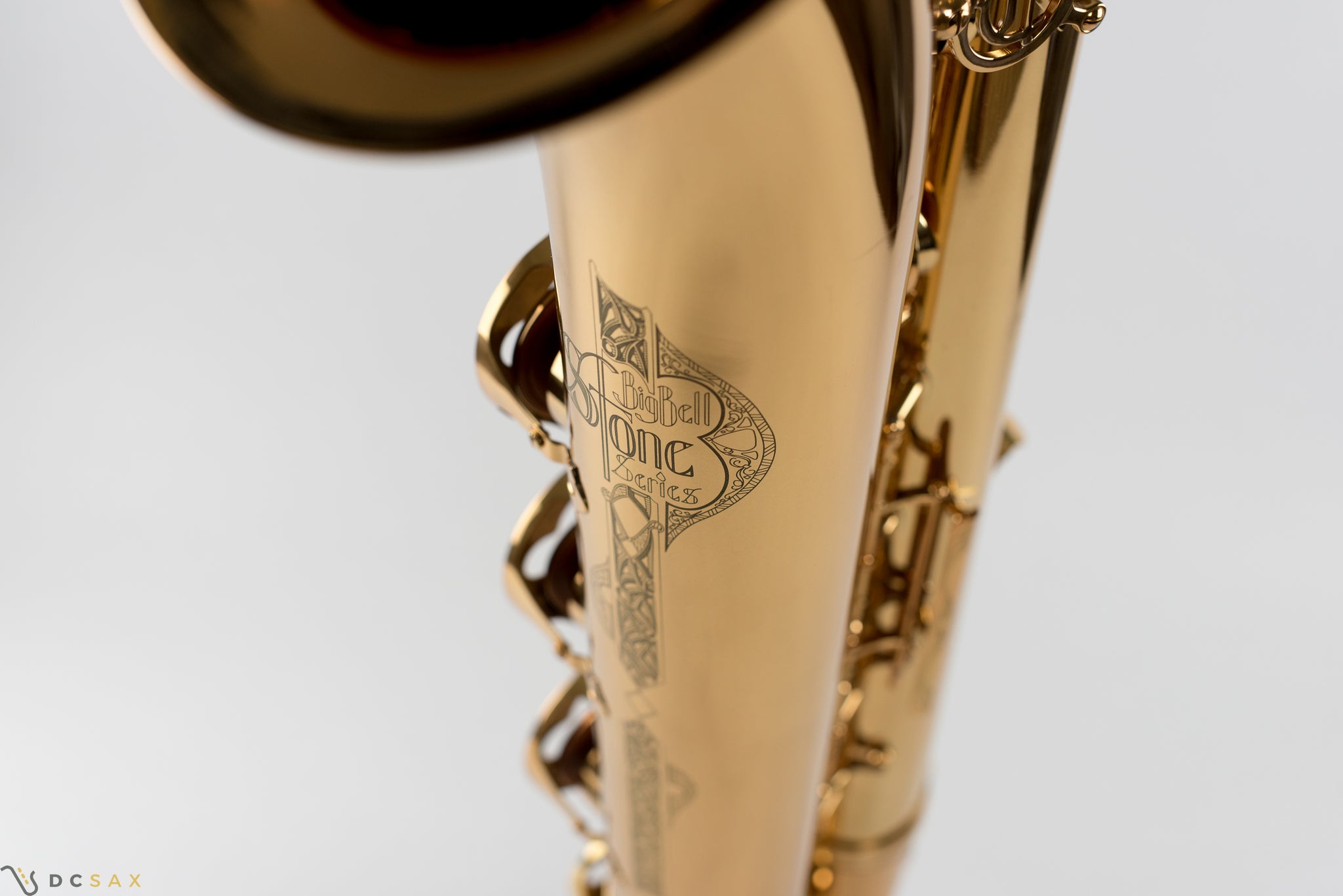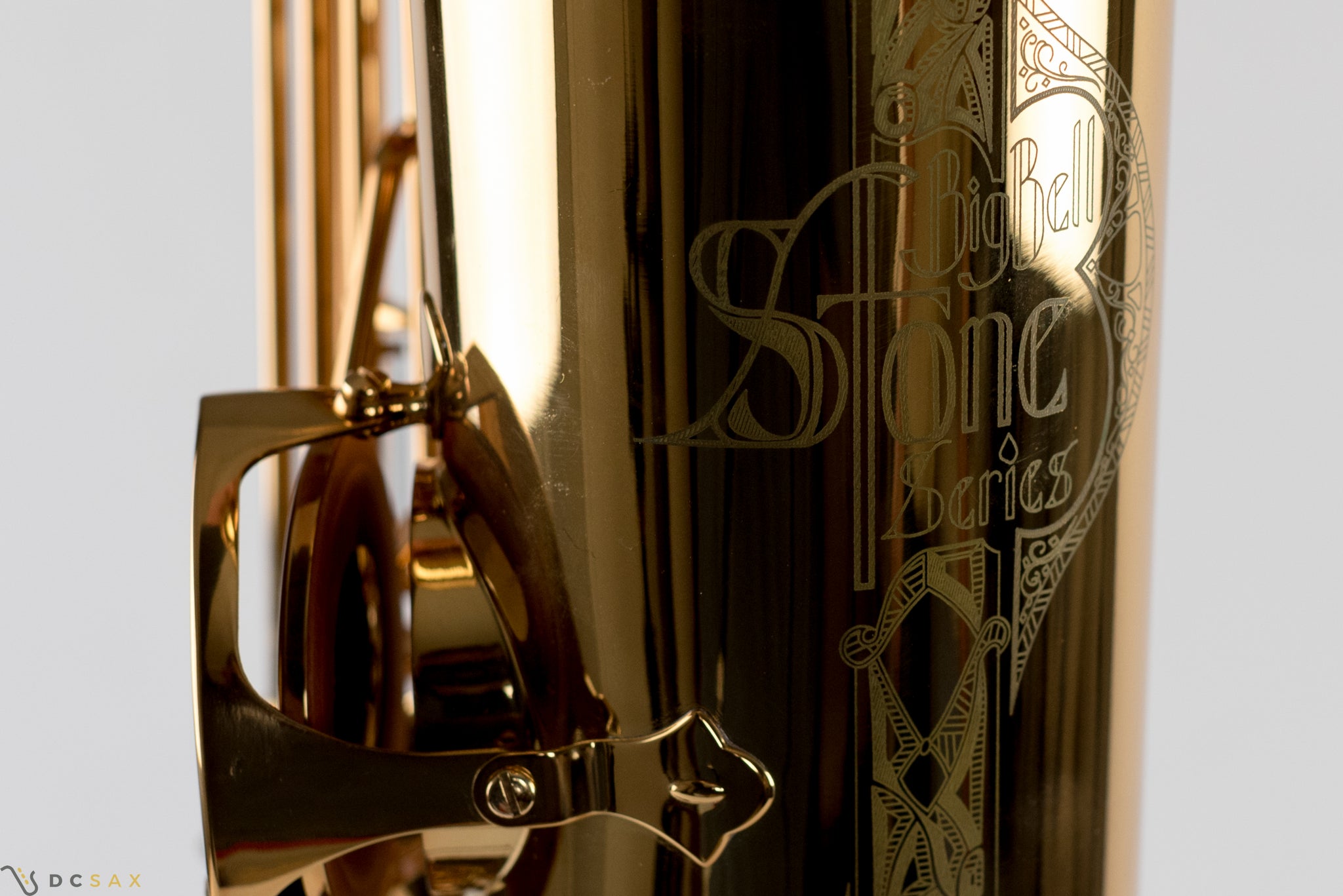 Cannonball Big Bell Stone Series Baritone Saxophone, Near Mint
Cannonball Big Bell Stone Series baritone saxophone, s/n 148,xxx. This one-owner sax is in near mint condition and has the look and feel of barely having been played. The previous owner was mainly a tenor player and told me he'd played this sax only two times. Based on how it looks and feels, I believe him. The pads are in perfect/new condition and are sealing incredibly well. This is truly a sax that compares well to a brand new example. The sax comes in the original case along with two necks; silver plated and gold lacquered.
If you're looking for a baritone saxophone with an absolutely huge sound and presence that can excel in jazz, R&B and funk, then this sax is worthy of your consideration. The range extends down to low A and plays evenly from top to bottom. The sax feels incredibly well built and sturdy. 
This is Cannonball's Stone Series, which contains semi precious stones in the neck as well as various touch points throughout the body of the horn. Cannonball claims changes the resonance of the saxophone. I honestly don't buy that, but I can attest to the fact that this is one of the most visually striking horns I've seen, and happen to love the look. 
International buyers, please contact me for a custom shipping quote.