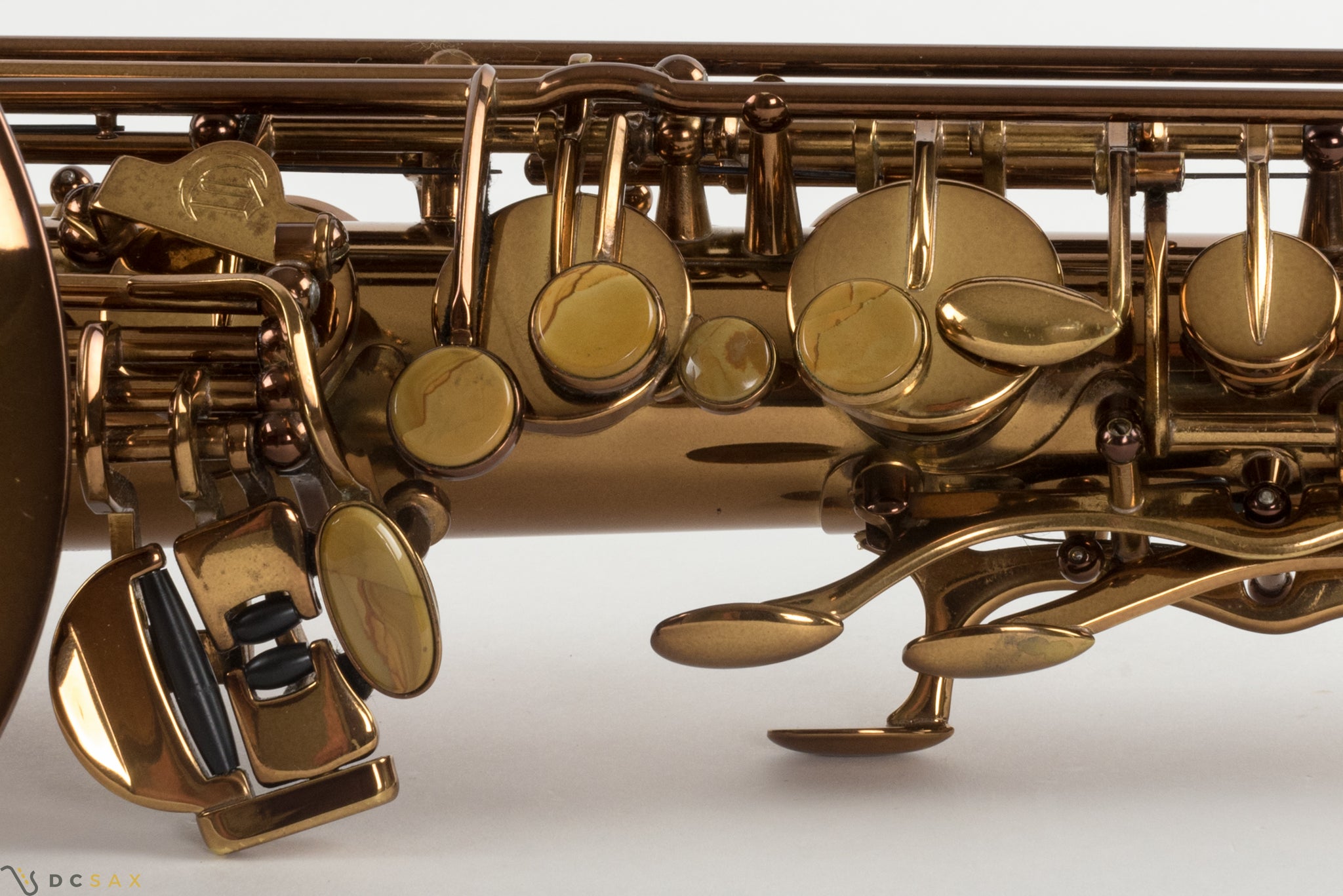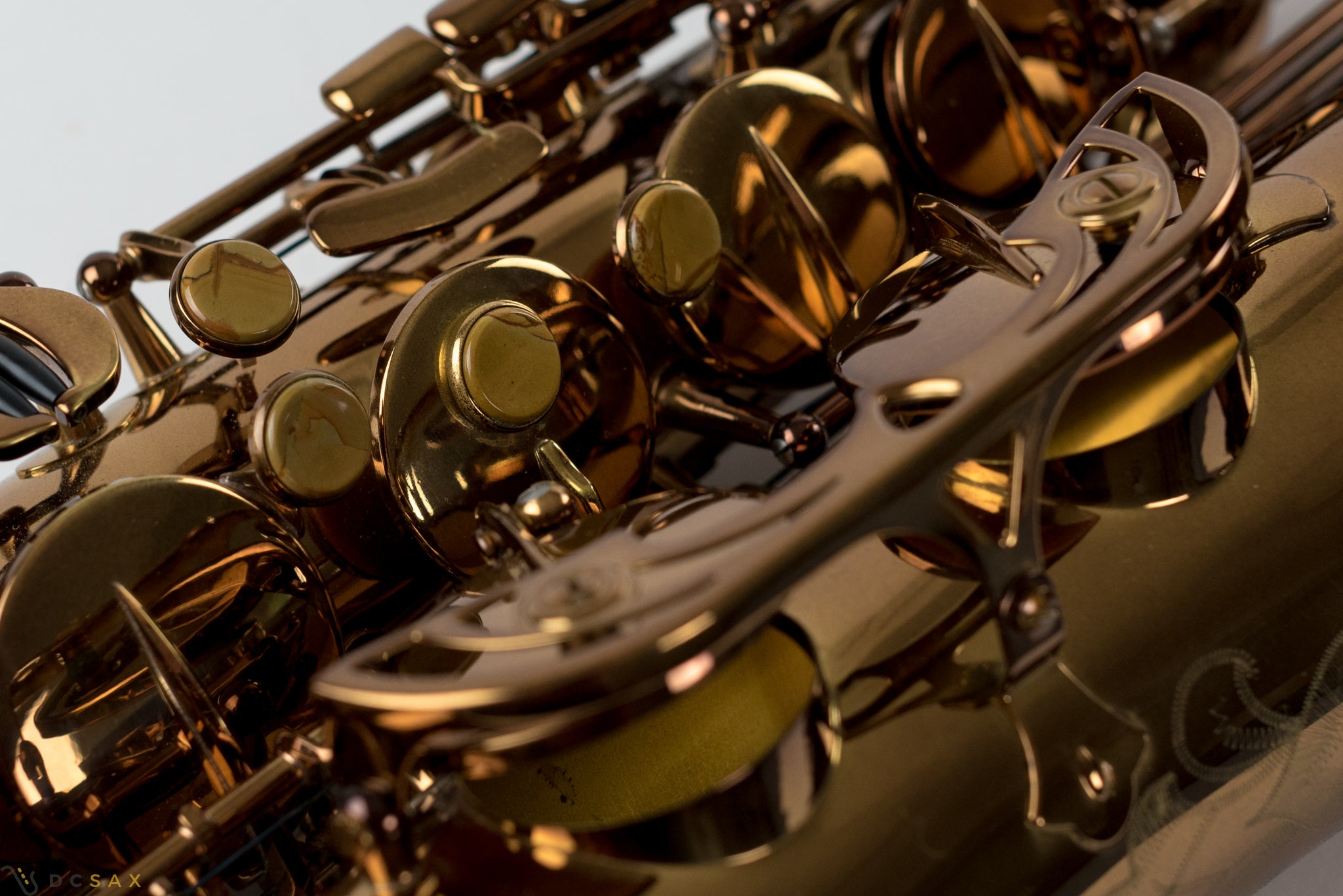 Cannonball Pete Christlieb Tenor Saxophone
Cannonball Pete Christlieb tenor saxophone, s/n 140,xxx. This is a gorgeous one-owner saxophone that is in near mint condition. I believe that this particular model has been rebranded the Vintage Reborn series, and is the dark amber finish. It has a gorgeous, warm amber lacquer and matching pearl touches. This is one of the most visually appealing modern saxophones I've come across. Selmer and Yamaha, please take note!
Cannonball saxophones continue to surprise me with their quality. For the money, this is an impressive horn. It has a gorgeous, lush sound that is less bright than a modern Yamaha or Selmer. The tone and response is strikingly even from top to bottom and the entire range pops out with ease.