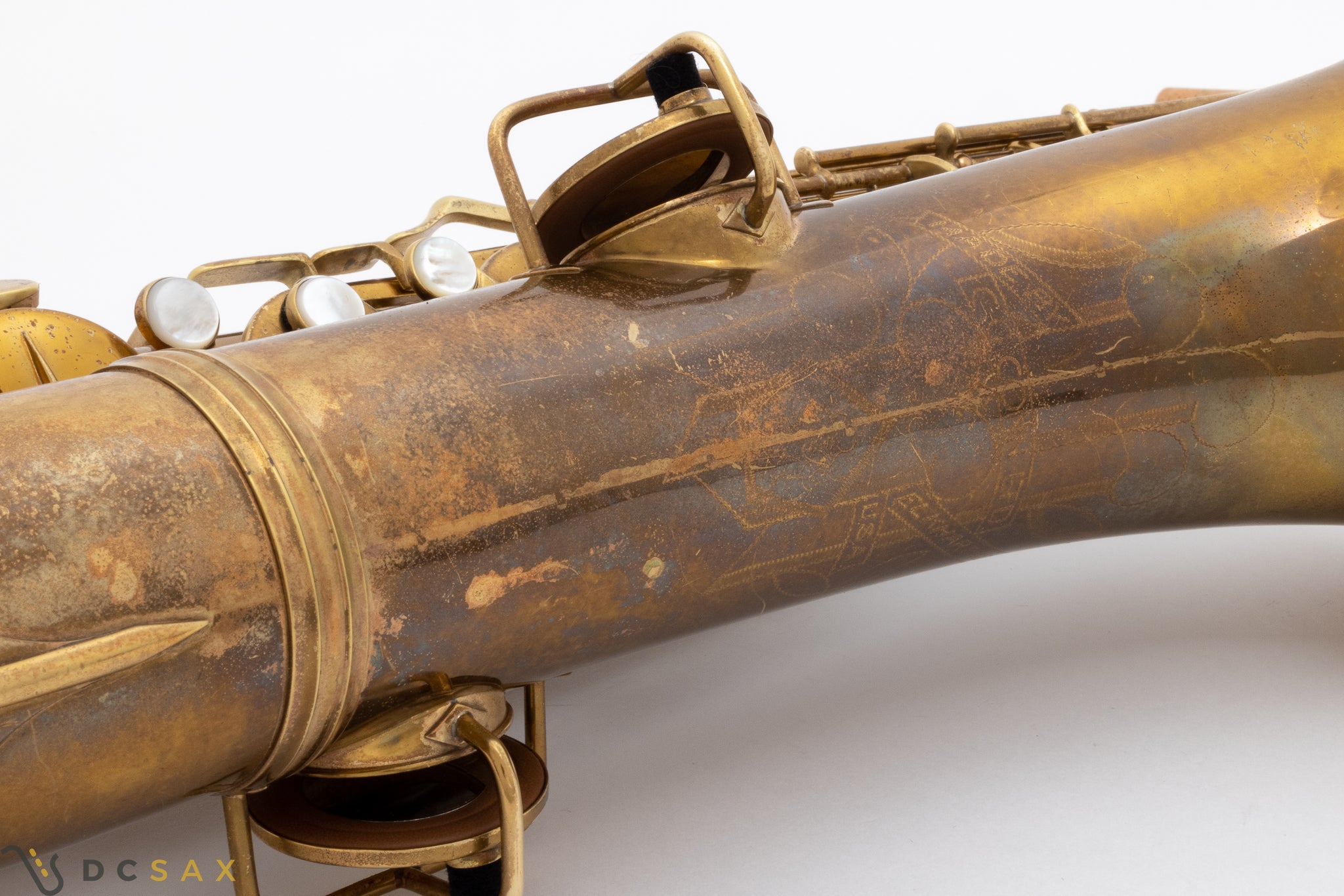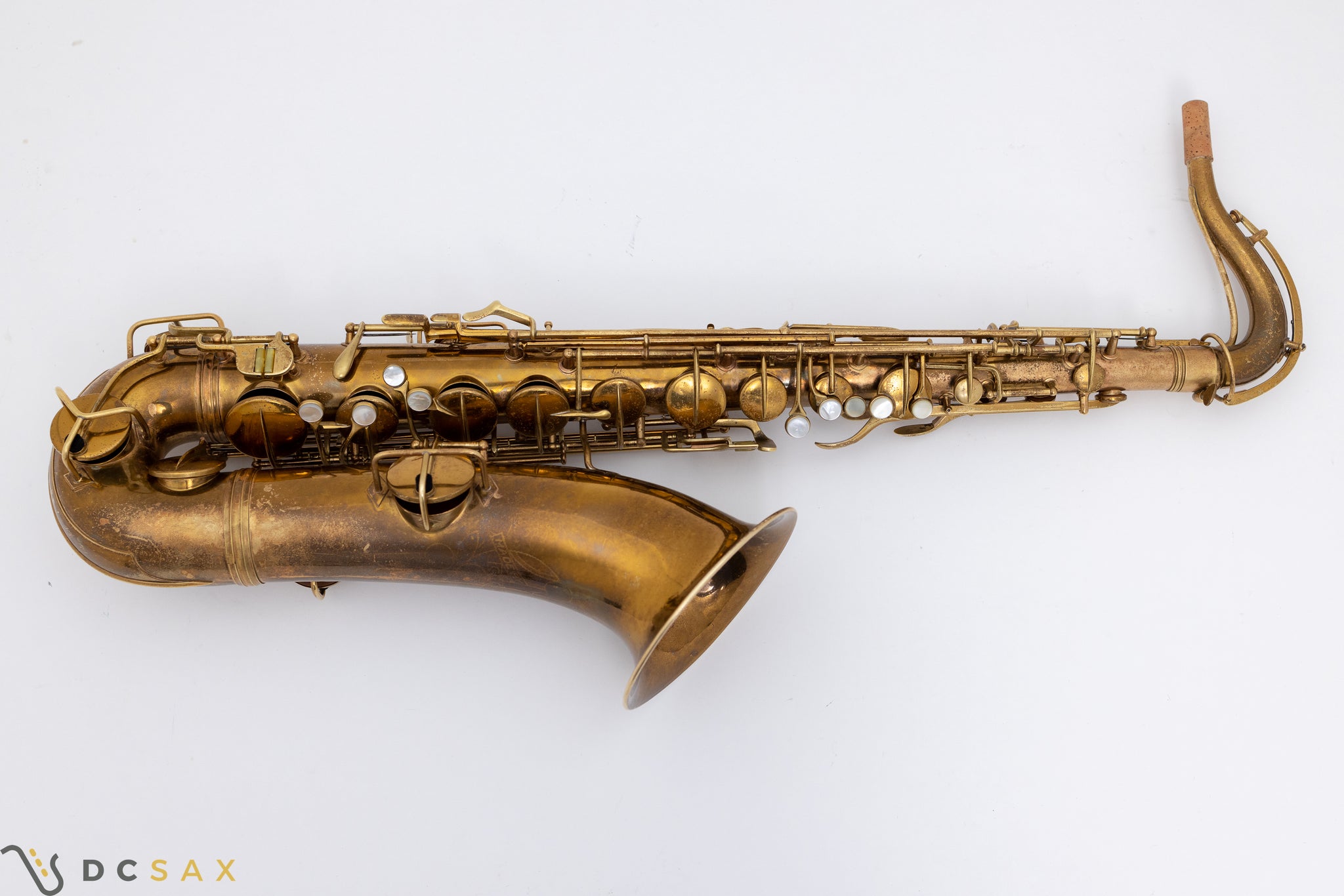 Conn 10M Transitional Tenor Saxophone, Fresh Overhaul, Video
1934 262,xxx Conn 10M Transitional tenor saxophone. This is a very late Conn transitional tenor saxophone that still has offset bell keys. Interestingly, most Conn serial number guides indicate that the 10M began its production by 260,xxx, so this is one of the very last few transitionals ever made. 
Conn transitionals are some of my favorite horns of all time. The character of the sound that this horn produces is as good as anything else out there. There's a tremendous amount of warmth and resonance in all registers, and it can absolutely project when you want it to. It's an incredibly expressive horn that is very fun to play. It's tough to put down.
The sax just received a full mechanical overhaul from Eric Beach, one of the best in the business. He used Pisoni Pro pads and domed rivetless metal resonators. The sax appears to have an old non-original coat of lacquer that is still in good condition. The sax comes in an older vintage case that is honestly showing its age. Both latches work.