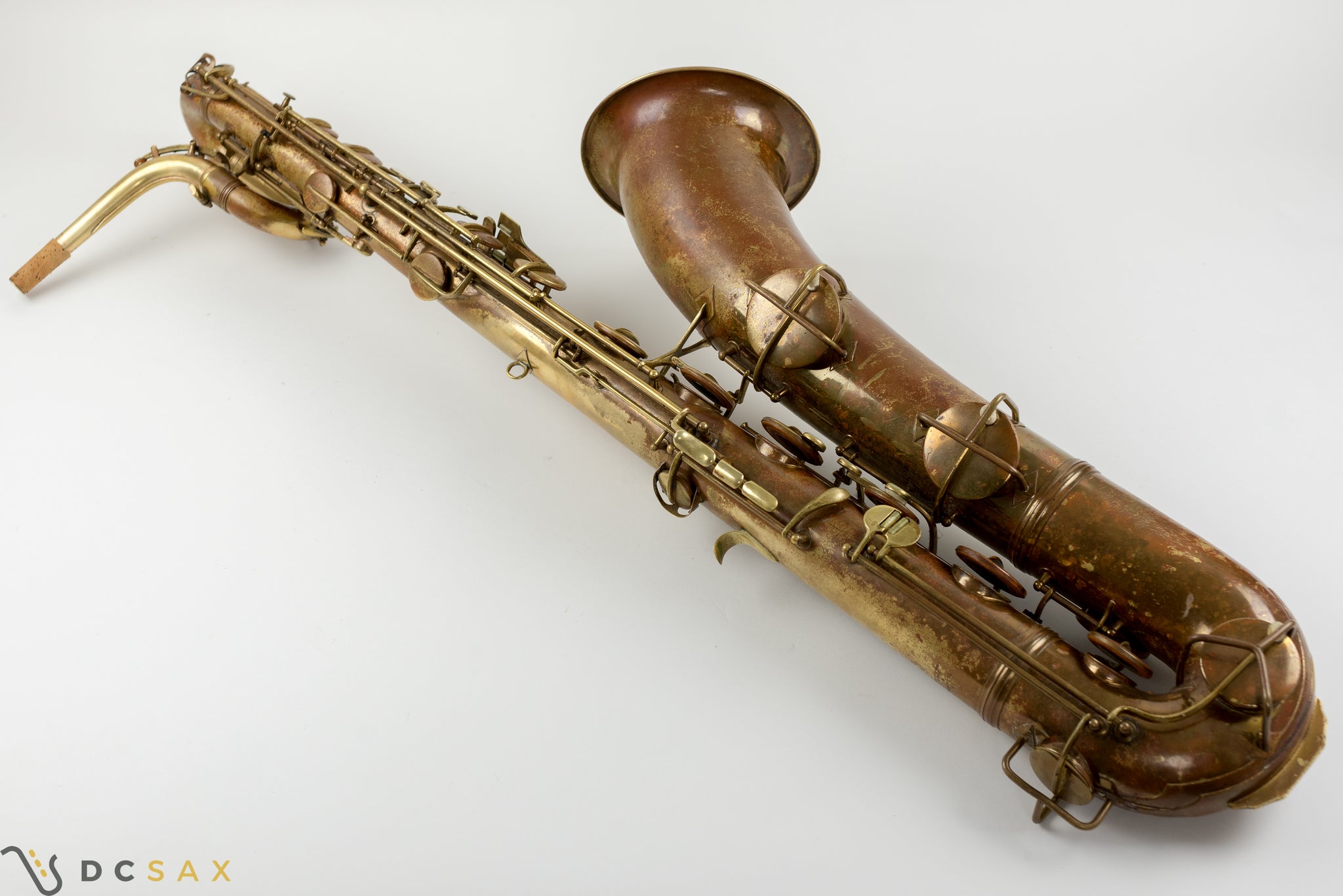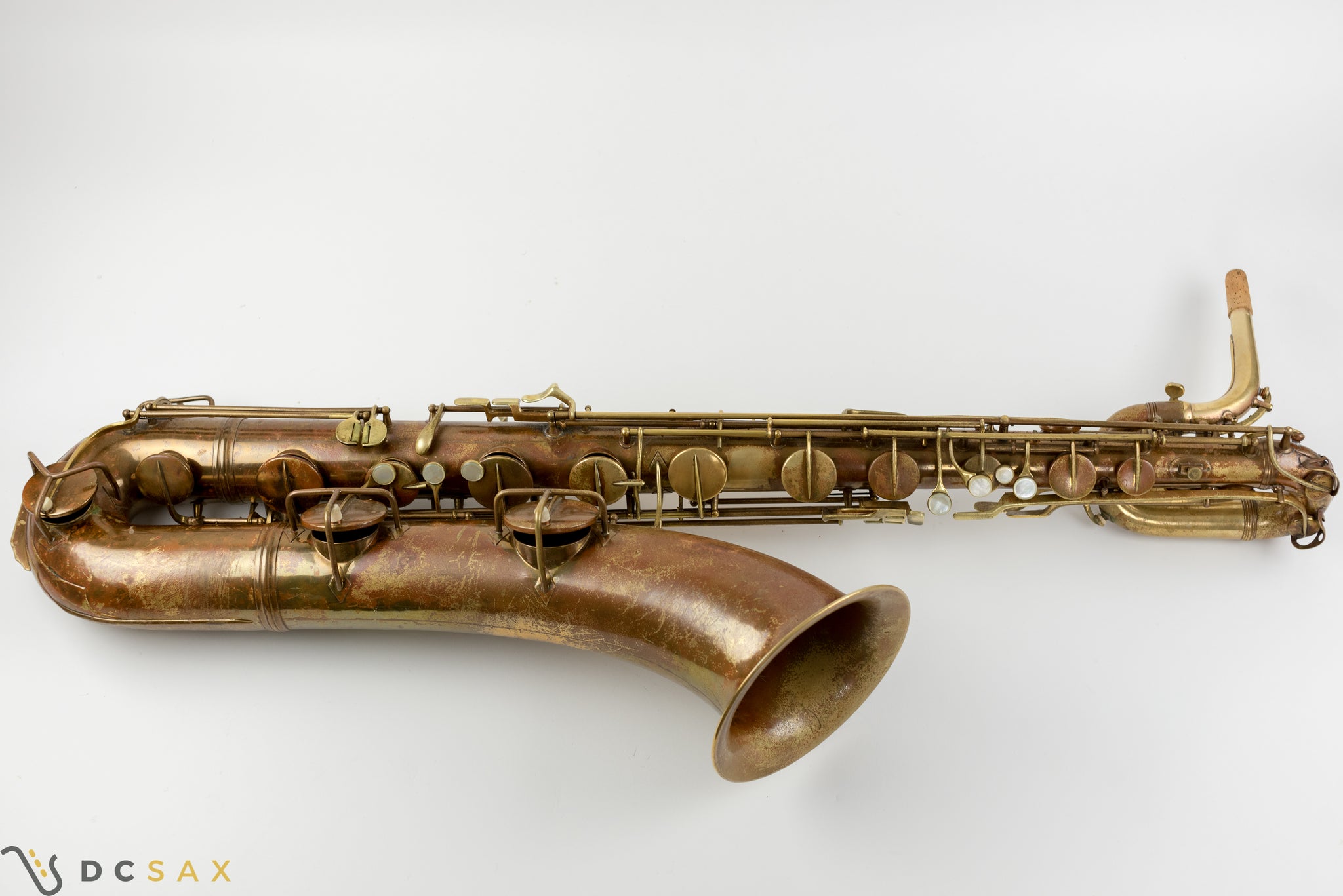 Conn 12M Transitional Baritone Saxophone, Owned by Bob Gioga, Kenton Member
Conn 12M Transitional baritone saxophone, s/n 245274. This sax was previously owned by two longtime members of the Stan Kenton Orchestra and comes with an impressive performance history. Its original owner was Bob Gioga, the Stan Kenton Orchestra's first baritone saxophonist, who held the chair for over a decade, until 1953. Bob played baritone saxophone on all of the Kenton Orchestra's 1940's and early 1950's recordings, including Artistry in Rhythm, Innovations in Modern Music and many others. When Gioga left the band in 1953 and retired from playing, he sold the sax to Bill Fritz in 1953 for $250. Bill went on to be a longtime saxophonist and arranger for the Kenton Orchestra, and this was the horn that Bill himself exclusively played while holding the baritone chair. I acquired the saxophone directly from Bill Fritz, who shared with me the story of this instrument.
This is a horn that has been played regularly during its life, but you can tell that the horn was professionally and respectfully handled. The overall condition is impressive for a horn of its age. There are no major repairs. The bell flare looks good and the neck was never bent down. I have no doubt that dings have been removed over time, but the body tube, bow and bell all look great and are relatively smooth. The sax has a mix of pads that although look to be on the older side, are still in good condition and have a lot of life left. My tech just went through the horn and it plays effortlessly in all registers. The patina is gorgeous, and I suspect that lacquer was oversprayed on most of the body to help preserve the sax and avoid further oxidation. The lacquer may not be original, but it's hard to tell either way. The sax comes in a like new hardshell ProTec case, which fits the horn very nicely. 
Many consider the Conn 12M to be the finest baritone saxophone ever made. It is unbelievably expressive. When you want to push it, there is no upper limit. This horn can do everything incredibly well (except play a low A, I guess). There are some high overtones in its tonal tapestry that no other baritone saxophone has. This is why so many jazz greats including Gerry Mulligan played Conns of this vintage.