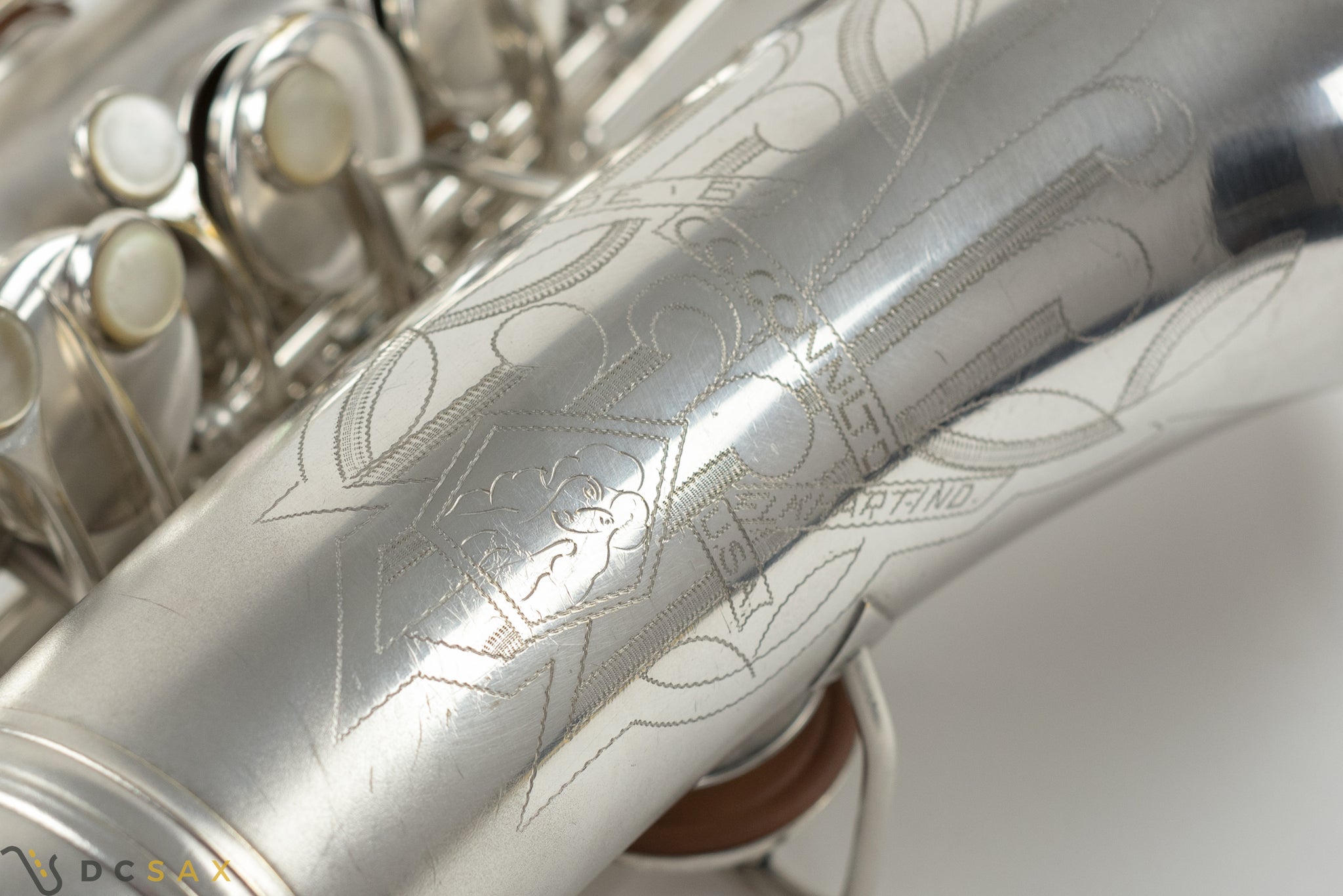 262,xxx Conn 6M Transitional Alto Saxophone, Original Silver Plate, Overhaul
1934 262,xxx Conn 6M Transitional alto saxophone with original silver plating. Here is a very late transitional horn that is nearly identical to a 6M, which many serial number guides suggest start around 263,xxx. The sax has a double socket neck, rolled tone holes and both bell keys are on the left side. 
Spending a few minutes playing this horn after it arrived convinced me that this horn had something special, even though it had a set of pads that were 60 years old. The sax was sent out to Eric Beach, who is one of the best in the business for a full mechanical overhaul. Eric used Pisoni Pro pads for the overhaul and flat metal resonators. The keywork feels incredible, arguably better than the day this sax left the factory. 
This 6M delivers. It has a ton of power wrapped around a dark core. It's analogous to its larger sibling the 10M in many respects. It doesn't necessarily make sense from a financial perspective to give a horn like this a top notch overhaul. But at the end of the day, that's not why we do this. This horn was a worthwhile project because the end result is nothing short of spectacular.