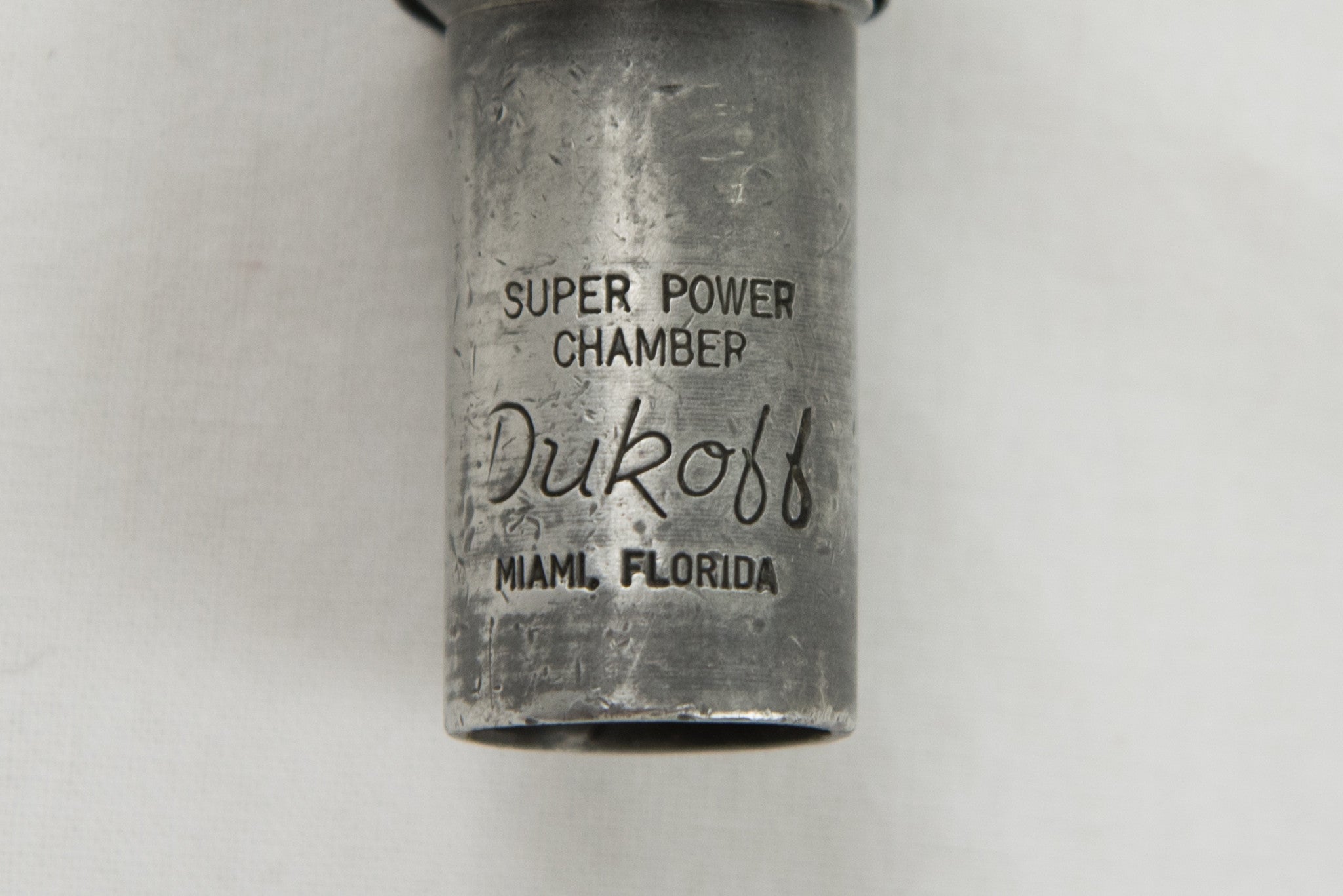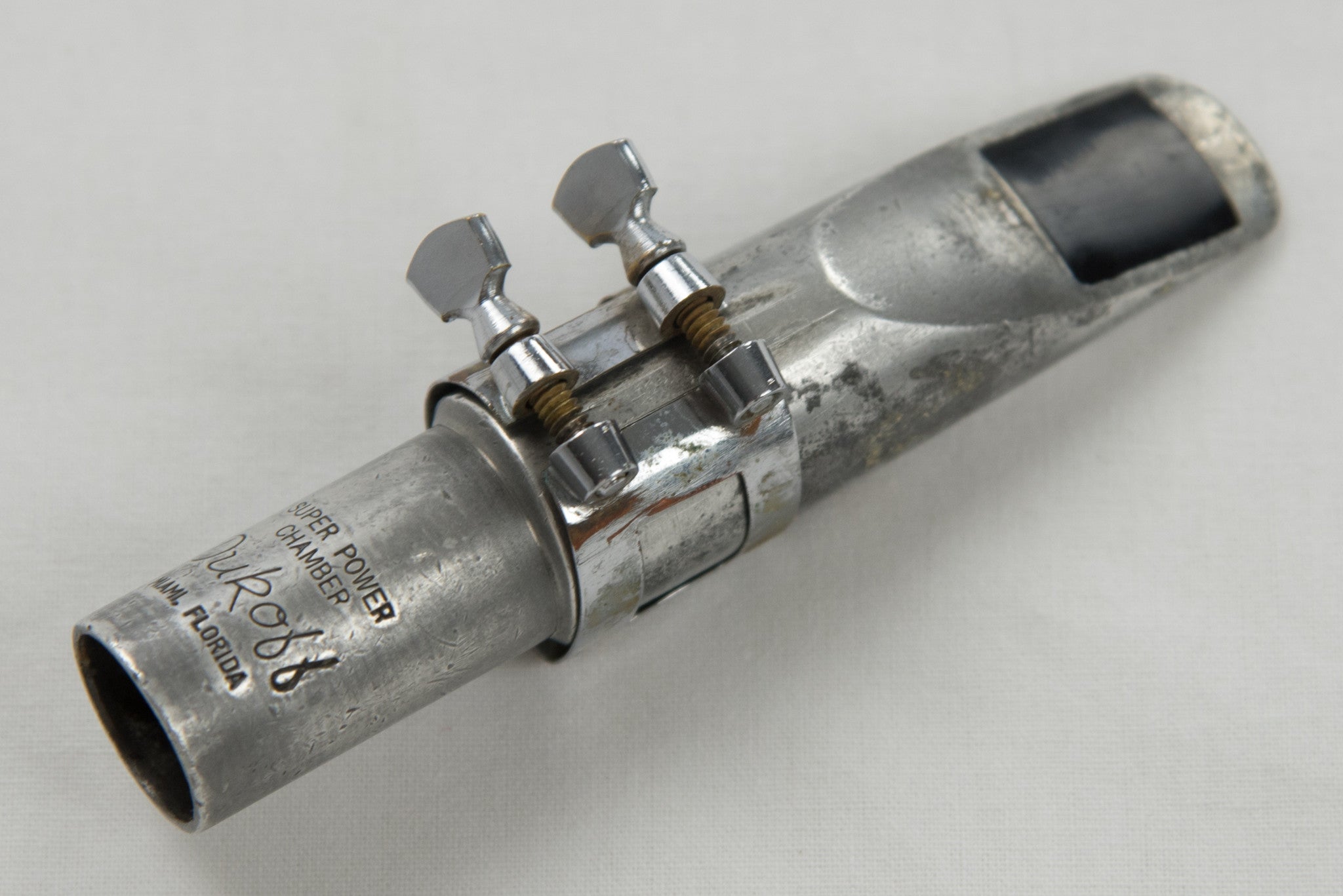 Dukoff MIAMI FLORIDA Super Power Chamber Tenor Saxophone Mouthpiece D6 Cap Lig
Dukoff Super Power Chamber D6 tenor saxophone mouthpiece. The original cap and ligature is also included.  This is a well used example which came to me along with an early 1960's Mark VI. Although the pics tell the story, I should point out that the tip looks like it sustained some damage (perhaps dropped) at some point. Despite how it looks, the mouthpiece still plays pretty well, so the new owner may not even want to get it worked on!  
Given its condition, I invite you to try this mouthpiece risk free.  US buyers are welcome to return it for any reason for up to 14 days, provided you pay for shipping/insurance both ways.  This is an opportunity to get a vintage Dukoff for one of the lowest prices on anywhere!