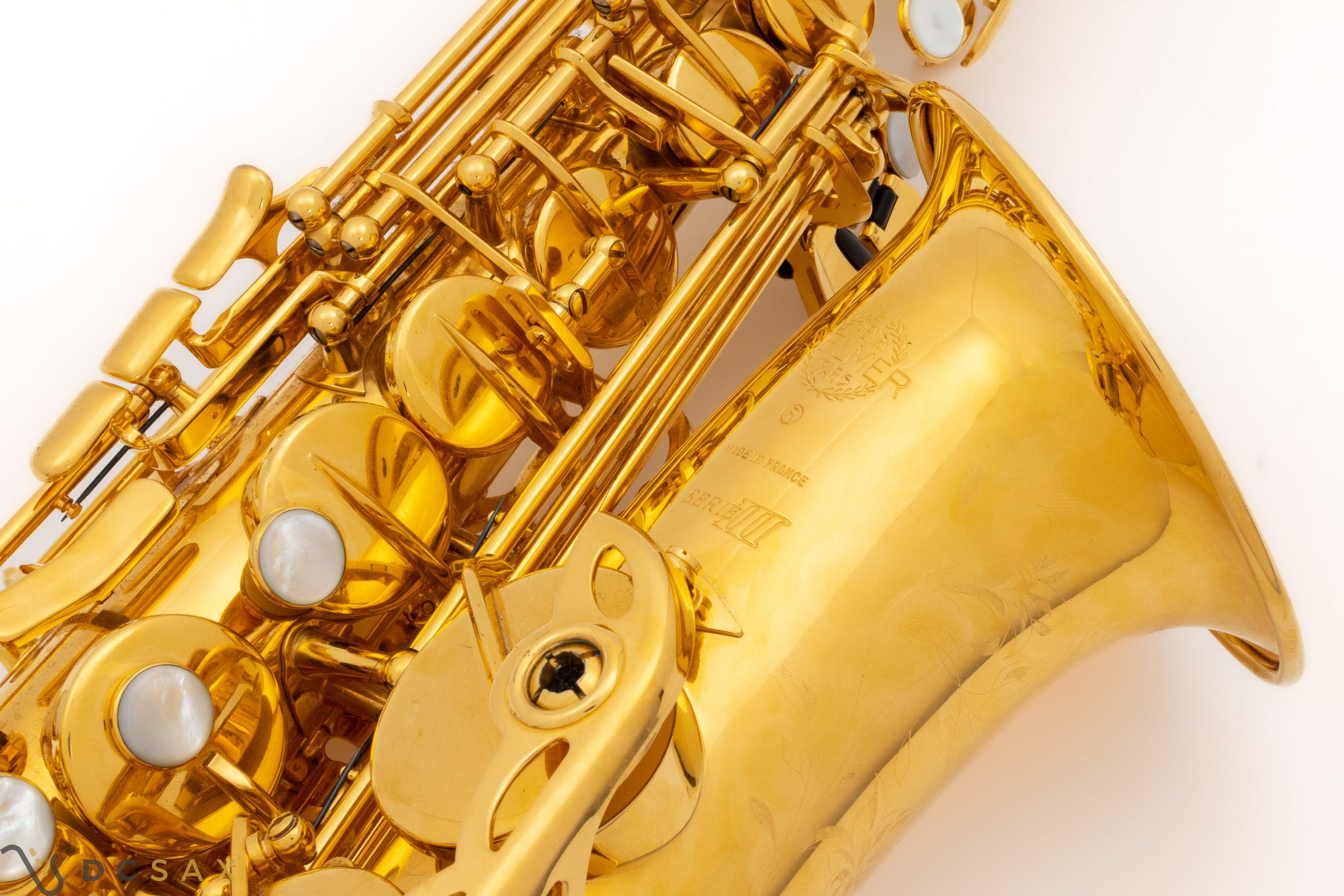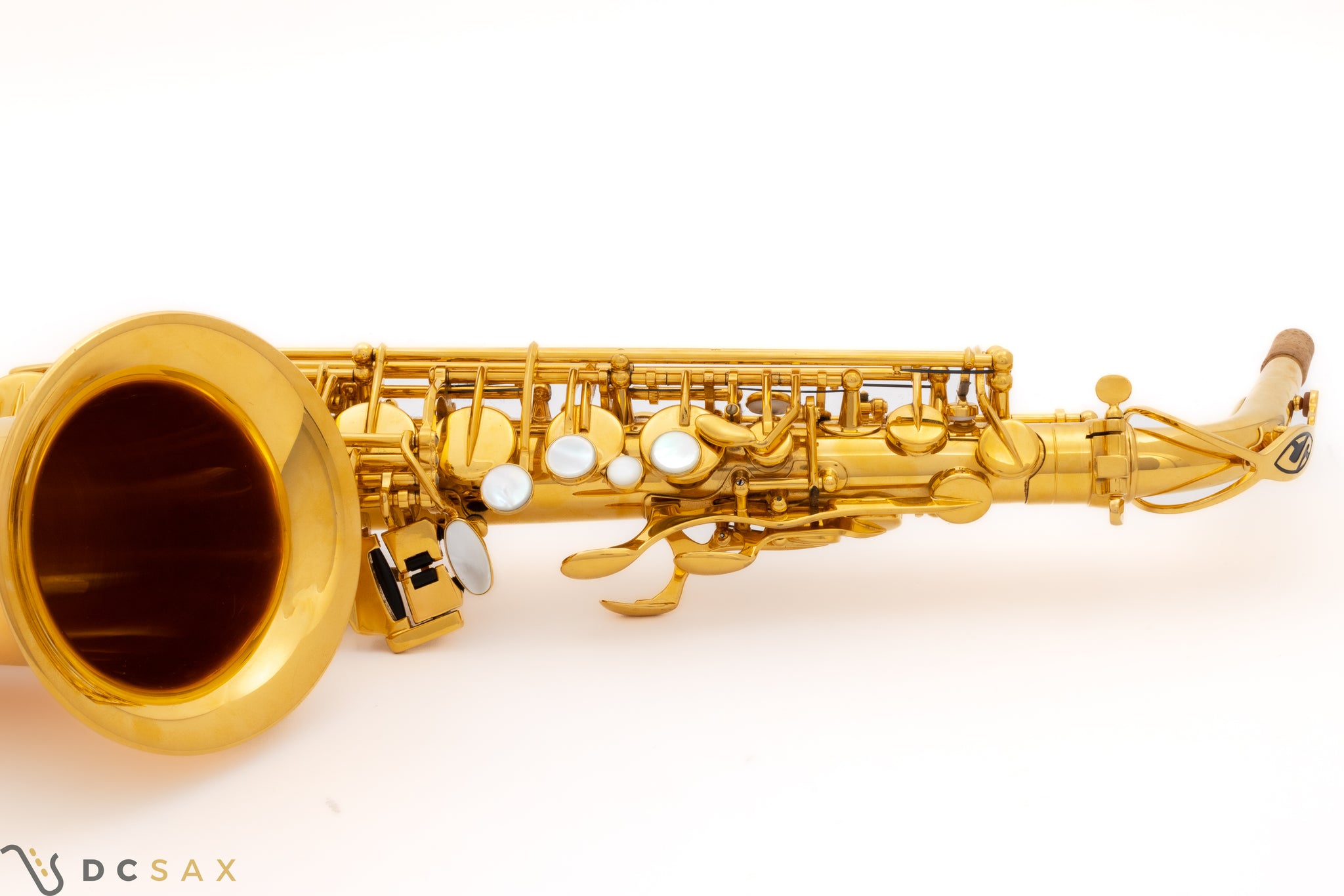 Gold Plated Selmer Jubilee Series III Alto Saxophone
Gold plated Selmer Jubilee Series III alto saxophone, s/n 738607. This single owner horn was previously owned by a retired professor of saxophone, acquired new in 2012. The condition is impeccable, and there are zero dents. The sax has been recently overhauled with white roo pads and domed rivetless metal resonators. I recently brought this horn to Brennan Lagan who serviced the pads and optimized the neck tenon fit. For those on Instagram, check out Lagan Music's recent post on this horn and the work that went into getting the neck properly fit. This relatively simple sounding modification really did wonders to the tone and response of this horn. 
I previously played this model exclusively for several years and love its tonal evenness and response. The addition of the gold plating really takes this horn to the next level. The sound and response is absolutely stunning. I adore this horn and would take it over just about any modern Selmer out there.