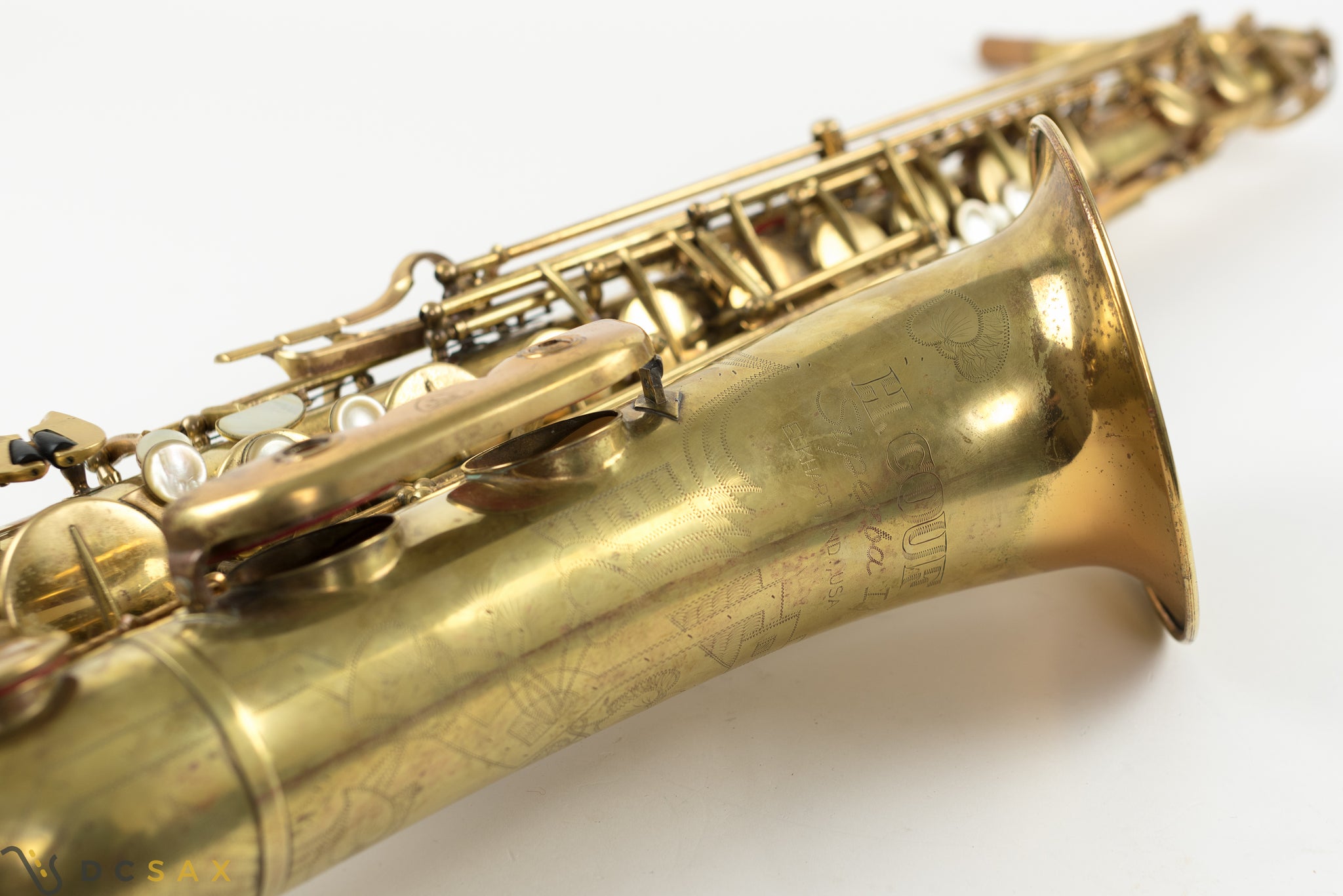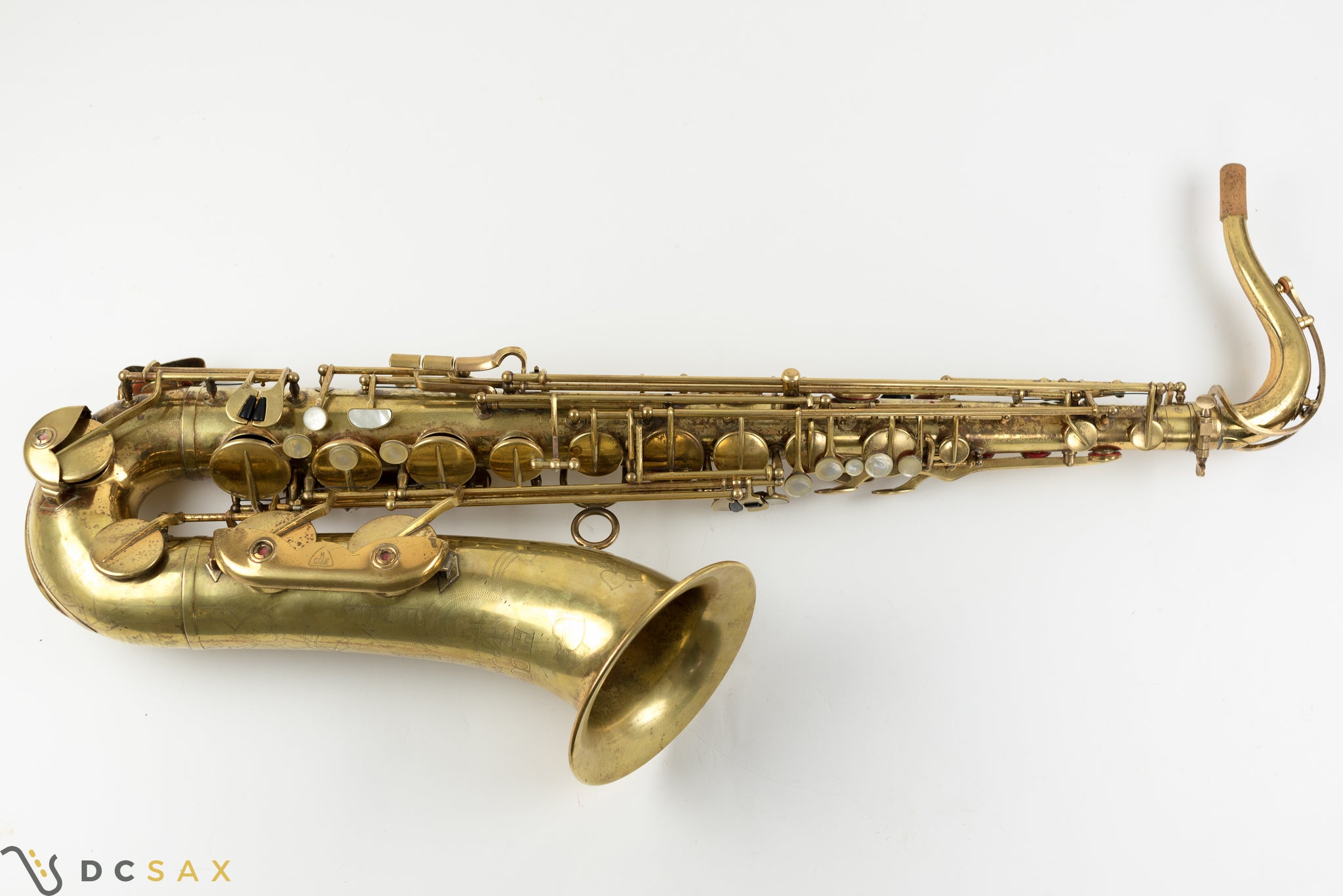 H. Couf Superba I Tenor Saxophone, Original Lacquer, Just Serviced
Couf Superba I tenor saxophone, s/n 79860. H. Couf saxophones have a loyal following, and it's easy to see why based on how this saxophone plays.  Keilwerth manufactured this instrument for Couf and used their unique geometry, producing a saxophone sound that in my opinion has a lot in common with a great King Super 20. There's an energy level and low end presence that this horn possesses that makes it difficult to put down. It's a super fun horn to play that won't break the bank. 
 My tech just performed a full service on the horn. It has a mix of pads that are still in great condition and have a lot of life left. Most pads are red and the sax appears to have a full set of Noyek waffle type resonators. The sax comes in a vintage case that is likely not original to the horn. The neck is original to the horn and both serial numbers match. Most of the lacquer is gone from regular use, but what remains is original. The sax has never been relacquered.