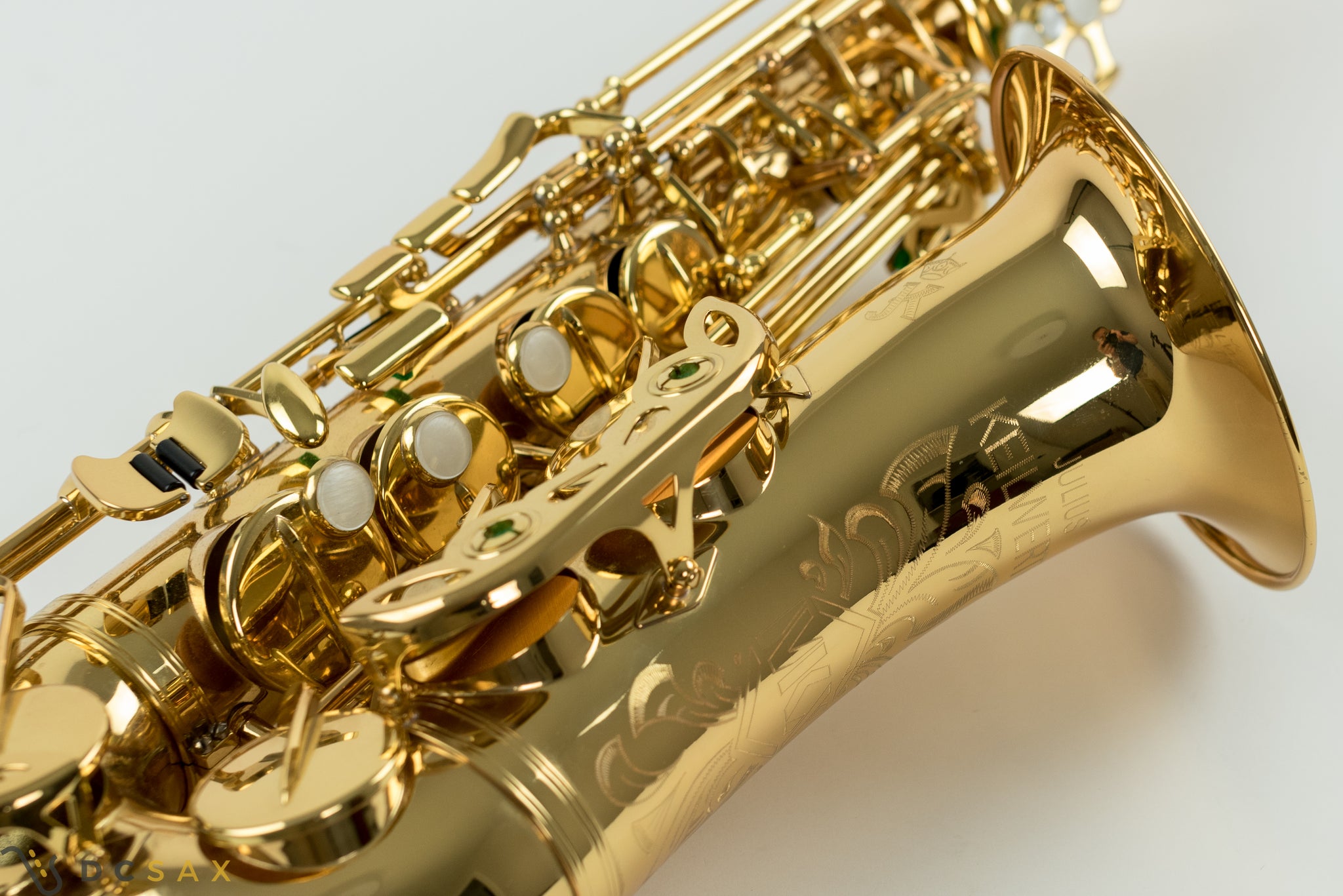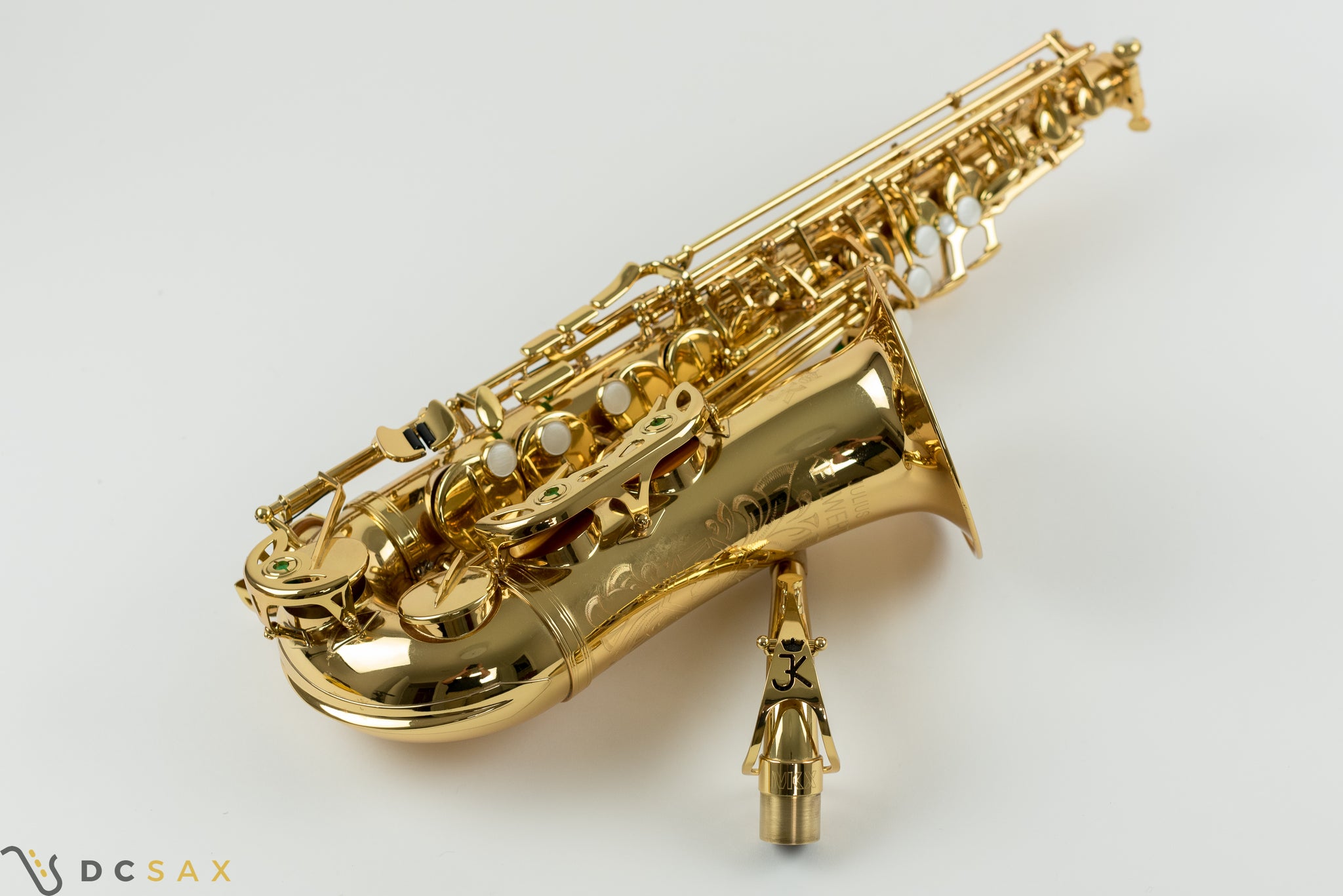 Keilwerth MKX Alto Saxophone, Near Mint
Keilwerth MKX alto saxophone in near mint condition. Keilwerth introduced this model in 2013 as a compliment to their SX-90 as a professional level model. However, there are some nice design modifications and updates. For one, the saxophone has straight instead of rolled tone holes. The ergonomics feel better to me and are more compact especially in the pinky clusters. The bell flare is quite pronounced compared to other modern professional horns.

This sax sounds great. Very full sound, that's dark, but super full and even in all registers. Intonation seems great.

My tech just serviced the sax so it's playing very well in all registers. Given how little it was used, the horn still has the look and feel of a new horn. My tech removed a small ding in the neck, but otherwise it's nearly showroom condition.