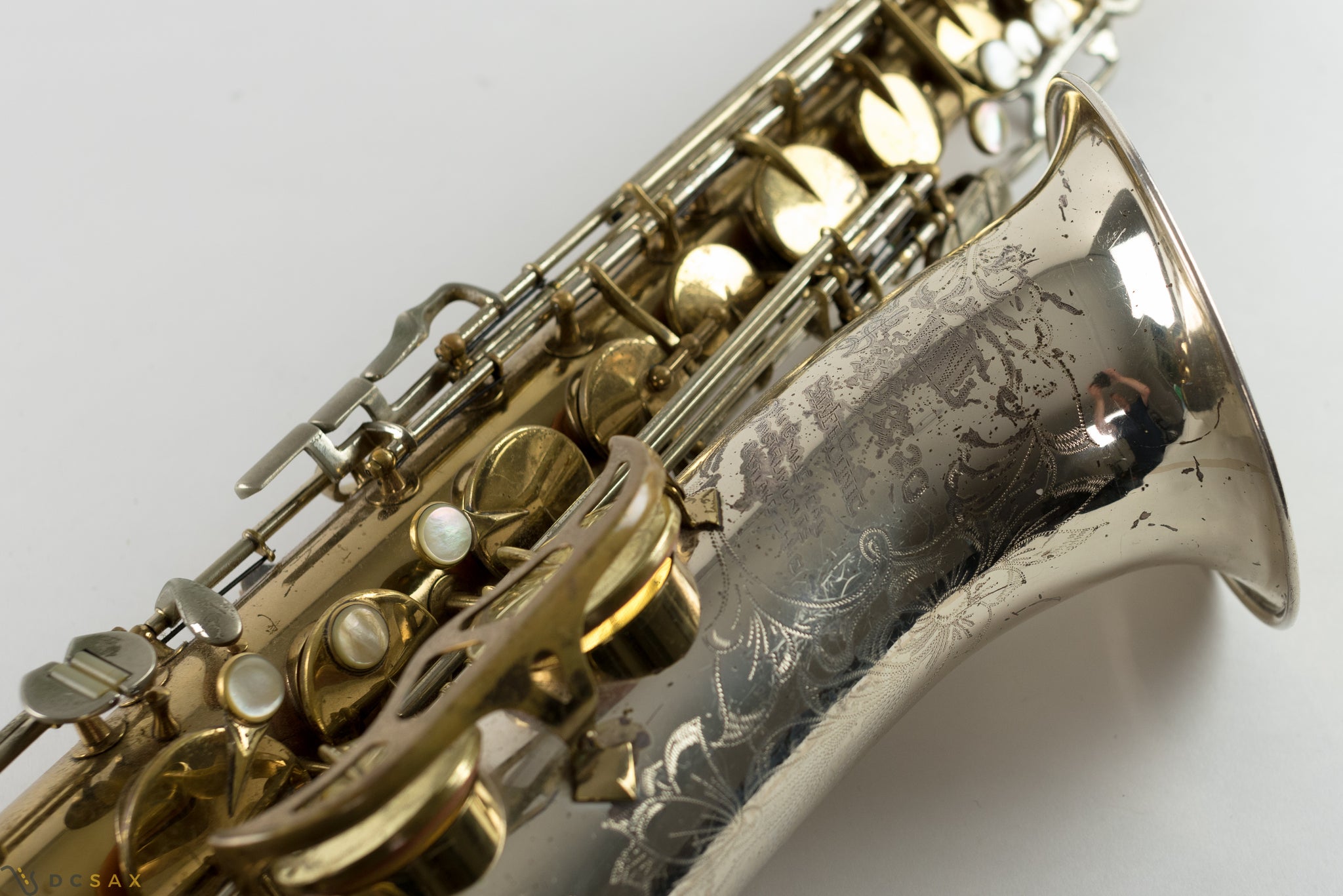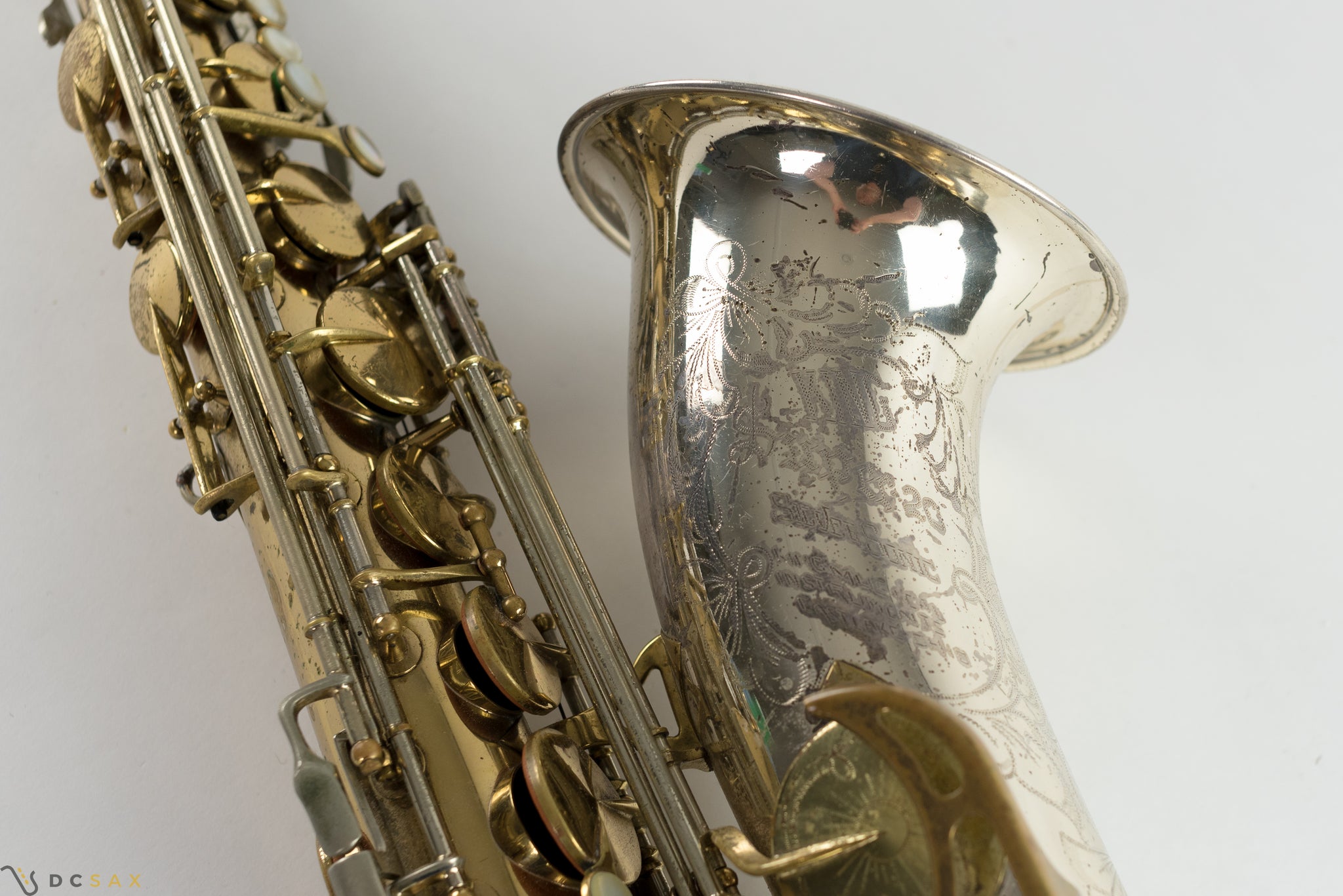 King Super 20 Tenor Saxophone, Silver Sonic
King Super 20 Silver Sonic tenor saxophone, s/n 450,xxx. This is an early Eastlake model that plays as well as many older Super 20's. The sax just arrived and has a set of pads that are still in good condition with a lot of life left. The sax is currently receiving a full setup and regulation from my tech, and will be ready to ship mid/late July.
Early Eastlake Super 20's are great horns that have an absolutely huge sound. Many prefer Super 20's the single socket neck like this one because of its extra ability to project.