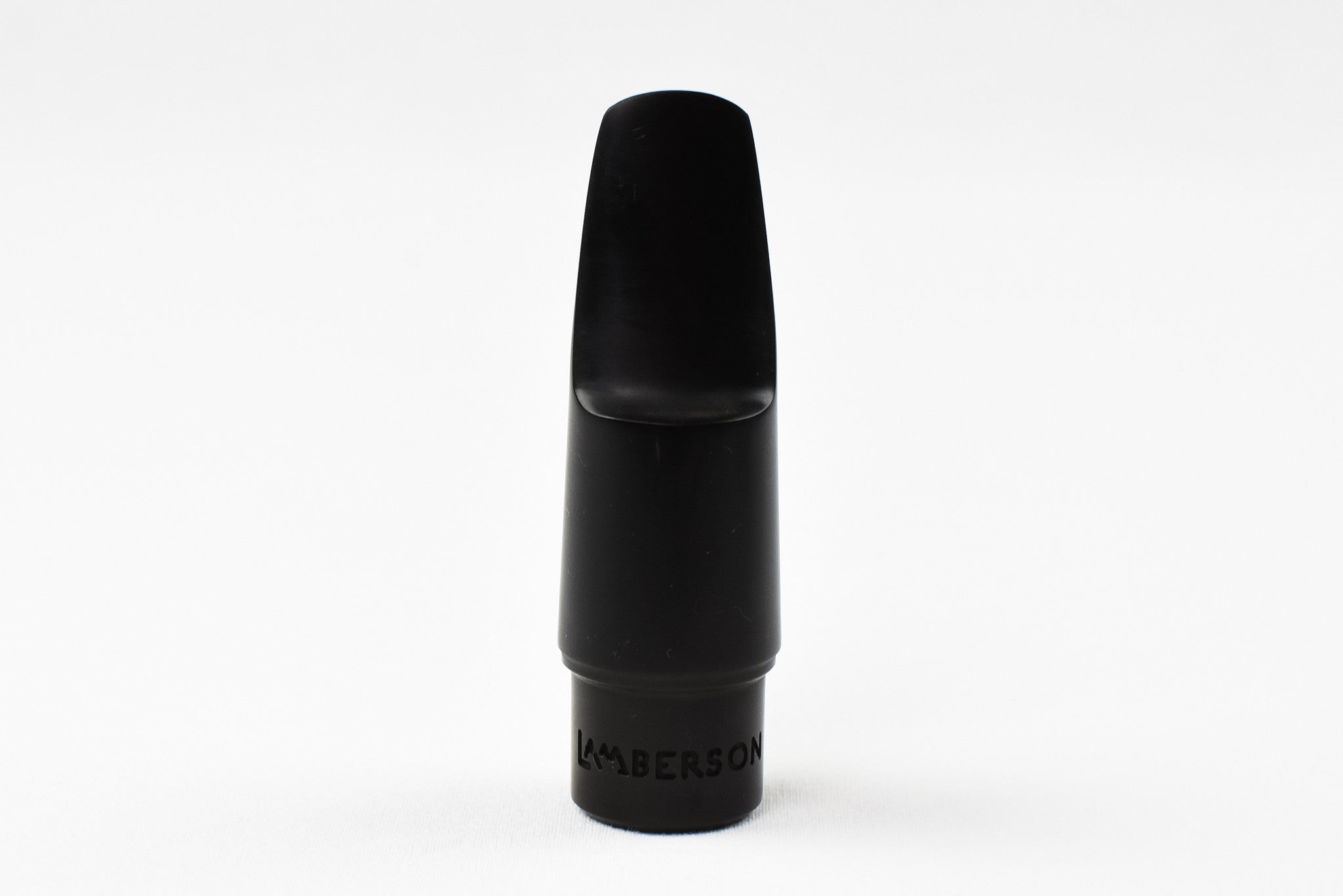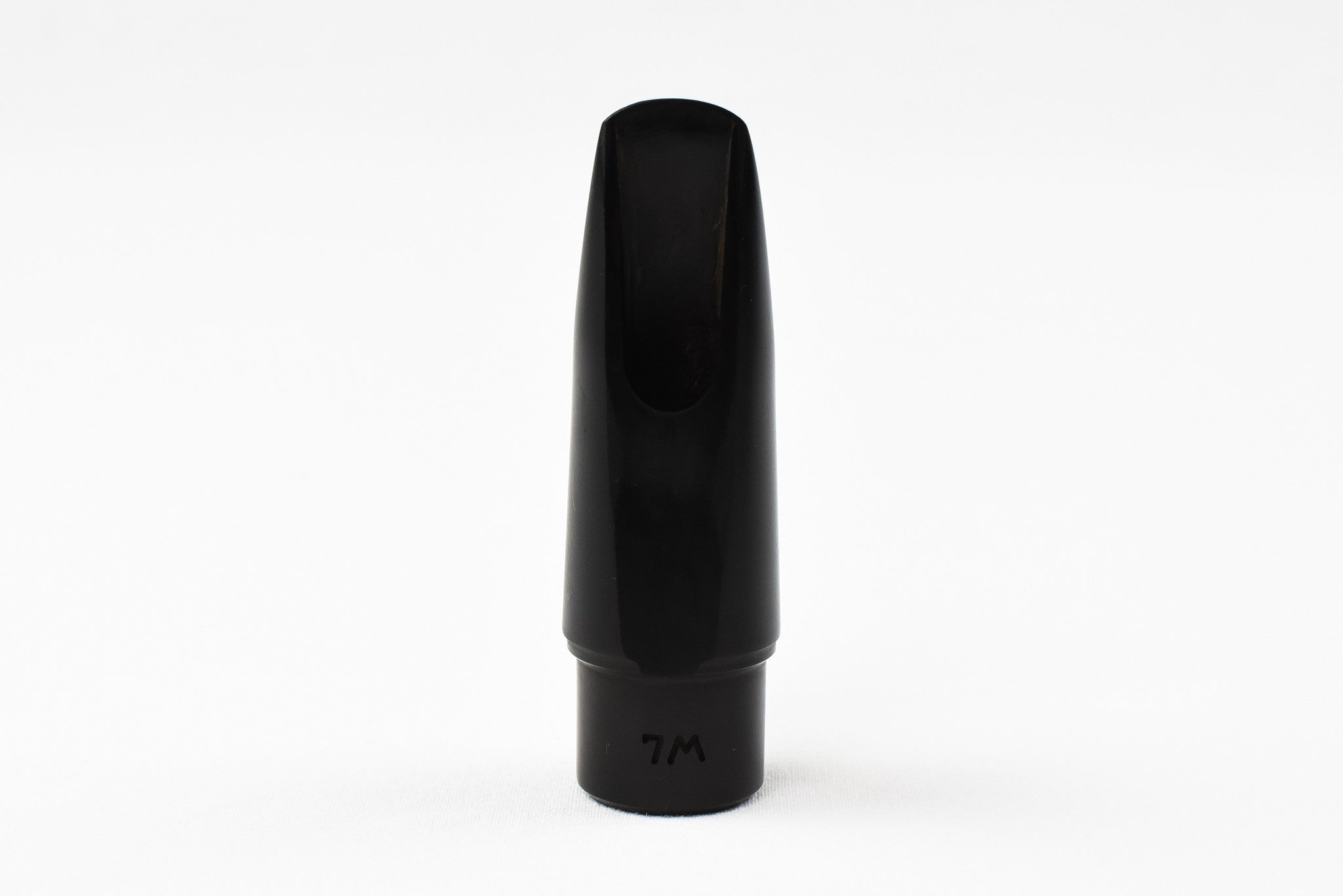 Lamberson 7M Alto Saxophone Mouthpiece Hard Rubber Mint!
Lamberson hard rubber alto saxophone mouthpiece with a 7M facing. The tip opening measures .080". This is a top of the line jazz mouthpiece that plays a lot like a vintage NY Meyer, but with a touch more brightness. It would be an absolutely perfect lead alto mouthpiece.
The table, tip and rails are all in perfect condition. Fred Lamberson altered this mouthpiece from an original 6M to a 7M, and the results are great. It's a reed friendly mouthpiece that doesn't struggle to project.