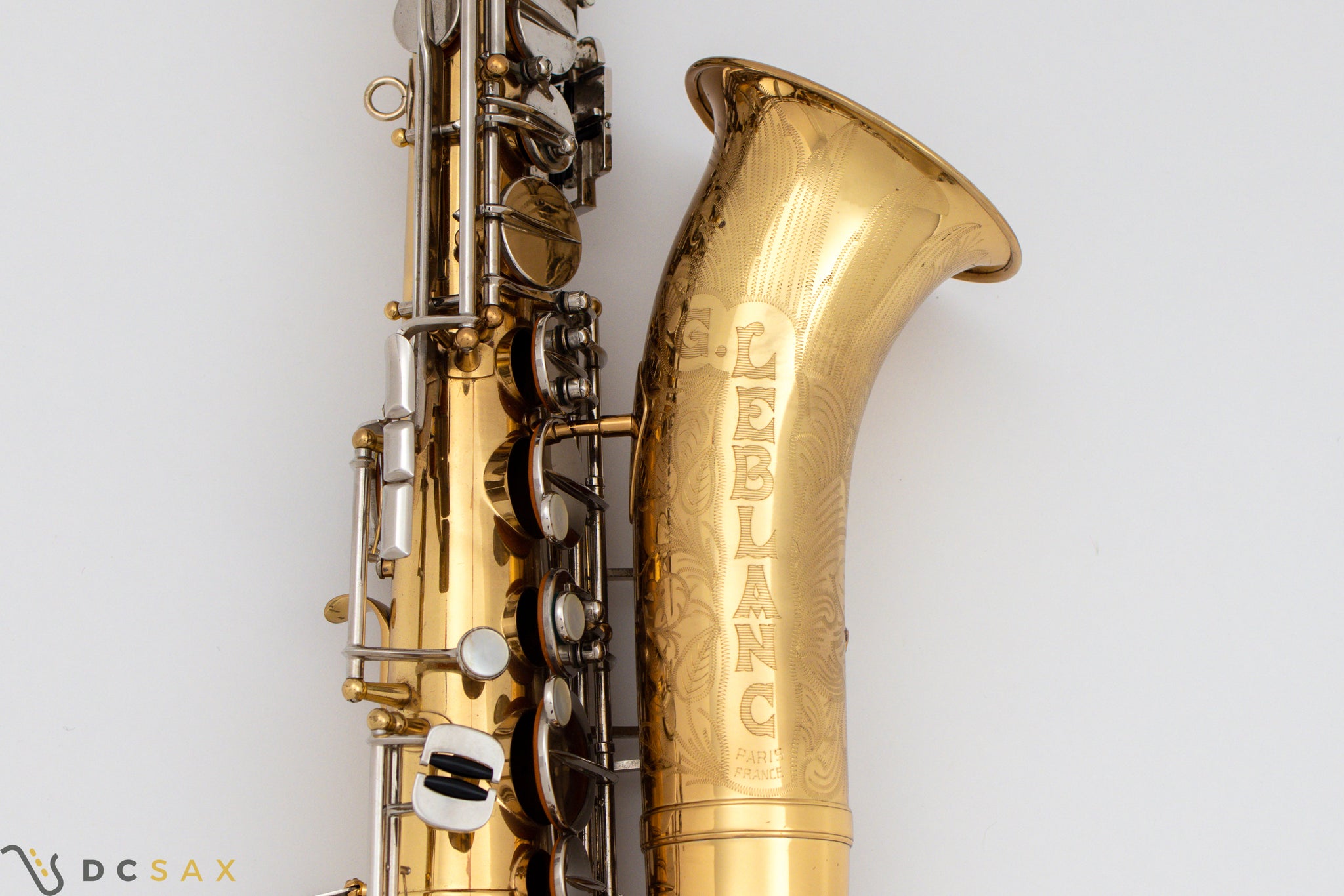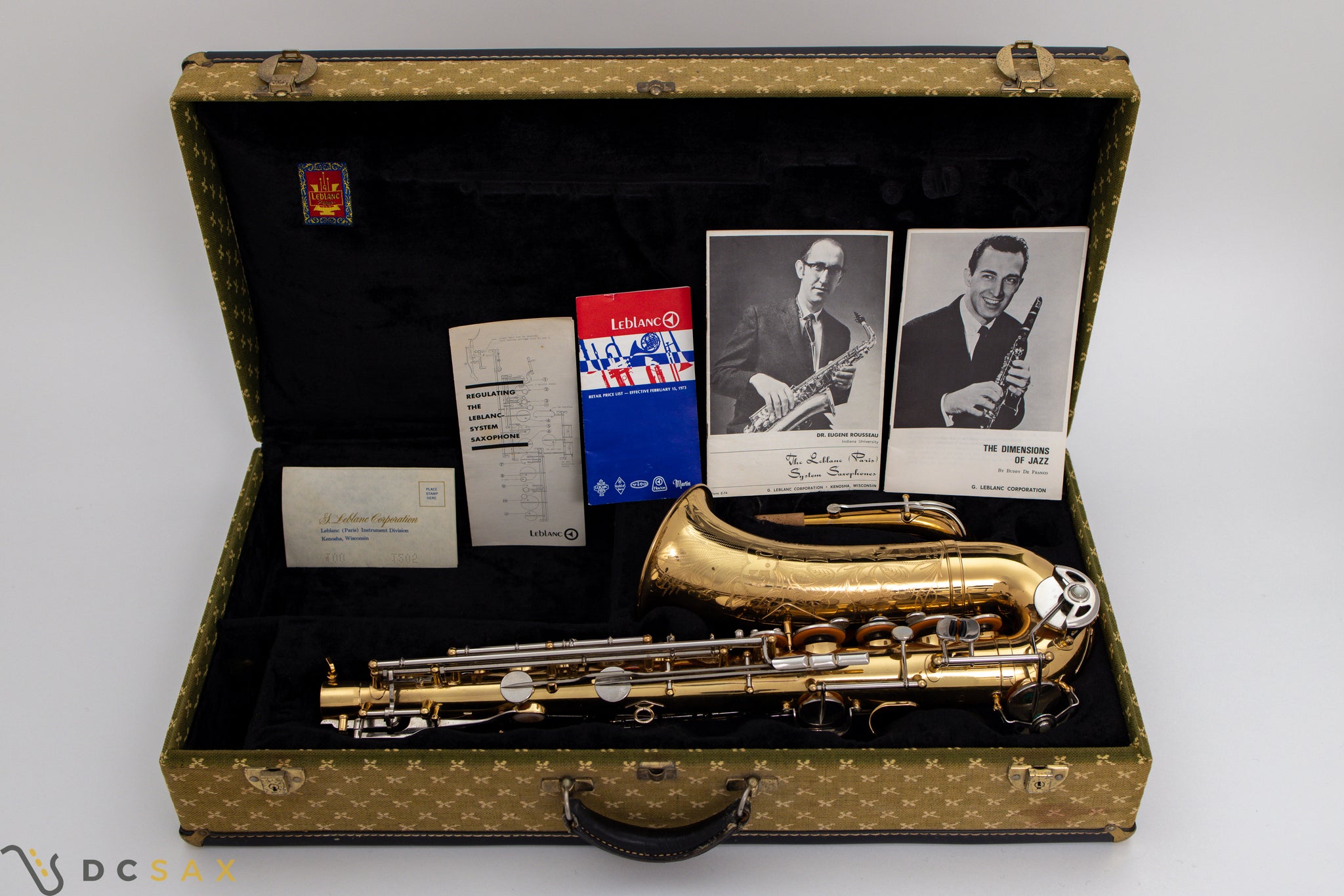 Leblanc System alto saxophone, Near Mint
Leblanc System alto saxophone, s/n 1205. Here is a remarkable horn that has a unique fingering system. You can play this saxophone like any other, but there are unique features that allow this horn to stand out. For example, this sax has a high F# key, but it's depressed with the left hand, just below the high F key. Also, G# can be played with LH 12 RH 2, which makes some passages like G#-A#-B easy (it never is on a regular saxophone). Another interesting alternate fingering is Eb, which can be played as LH 123 RH 13. Plus, the front F is designed in such a way that you don't have to lift your first finger to play it. This opens up many new fingering possibilities to get into that register. I have the feeling that I'm scratching the surface here in terms of new possible fingerings, but this is a horn that is capable of opening up a new dimension in your playing.

The saxophone is original lacquer and in exceptional original condition. The previous owner recently repadded the sax, and the pads still look like they're in new condition. They are sealing OK, but the horn could use a tune-up by its next owner. The sax comes in a stunning vintage Leblanc case, and has a full set of paperwork and vintage catalogs. These materials are likely rarer than the sax itself. 

Much has been said about the mechanism about this saxophone, but what excites me most is the sound it delivers. The sax feels heavier than other professional horns and I have a feeling that this attribute helps deliver a clean, pure sound. The sax has a very even, vocal quality to it, and there's a thickness and depth that I find very appealing.

Here's a recording of the opening passage of Creston's Sonata, mvt 2, recorded by another Leblanc System alto that came through the shop (s/n 1387).