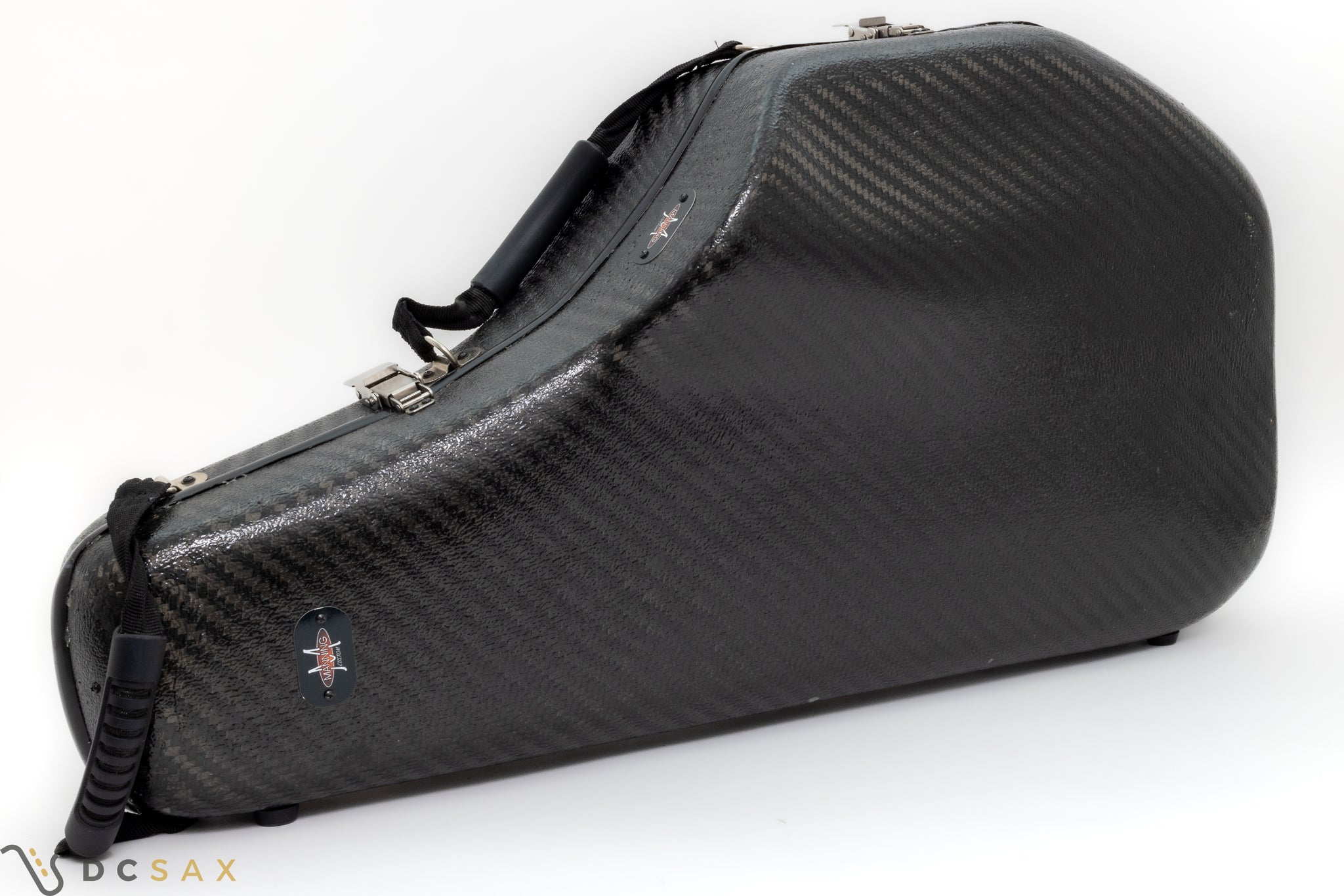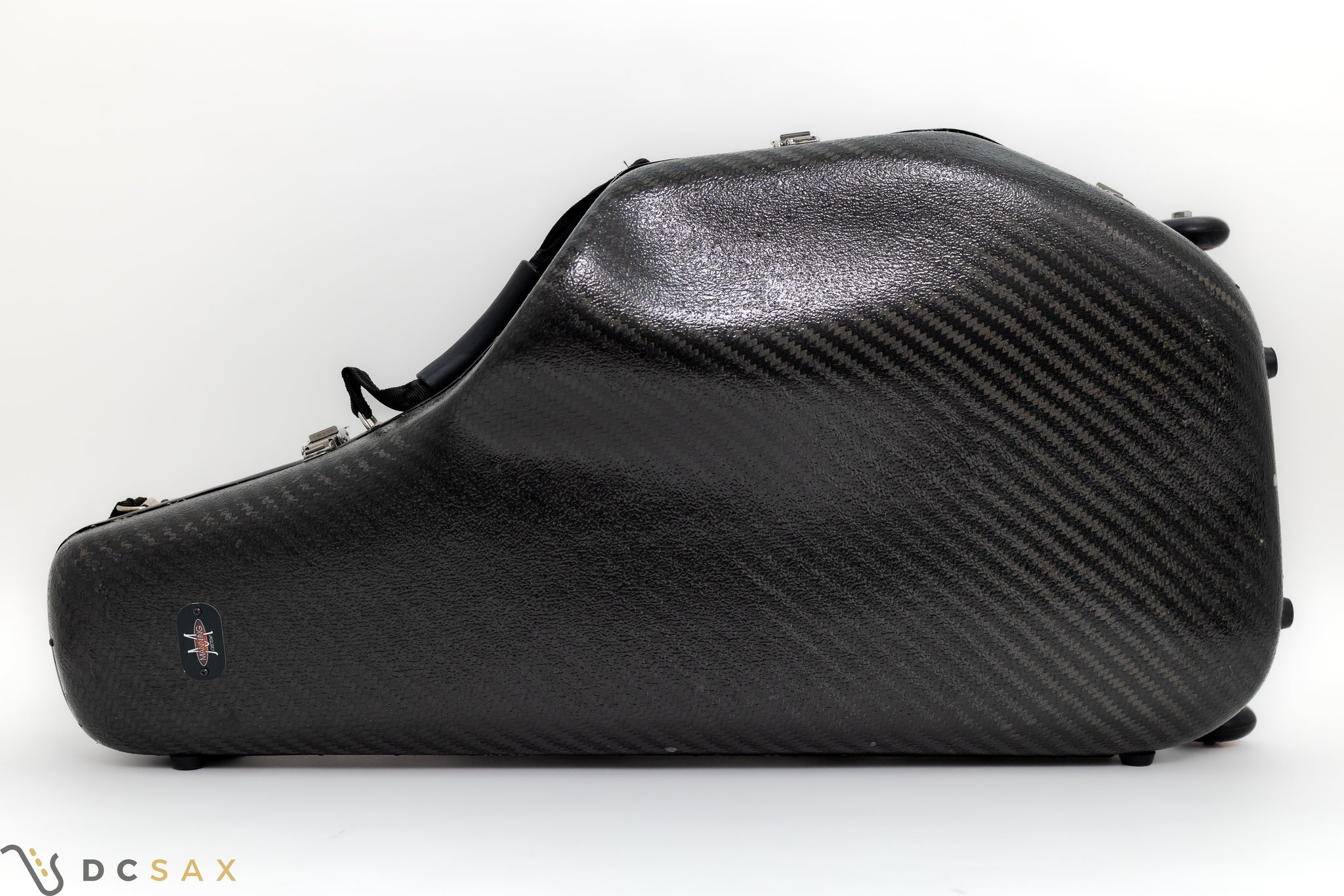 Manning Custom Carbon Fiber Tenor and Soprano Saxophone Double Case
Mike Manning carbon fiber tenor and soprano saxophone double case. This was originally designed for a YTS-62 and YSS-82ZR. The case comes with detachable wheels. Overall it's in great condition and hasn't been used much. There are some cosmetic blemishes on the outside of the case, but functionally it's perfect.
Manning cases are custom made for each individual instrument, so there is a good chance that you'll need to have the interior refitted for your specific instruments. The interior compartments are made of different densities of foam, so this could be done either by sending the case back to Mike Manning or done on your own. Either way, this is one of the best cases on the market. A bit of extra work on the new owner's end will result in a fabulous case that sells for a fraction of a new one.