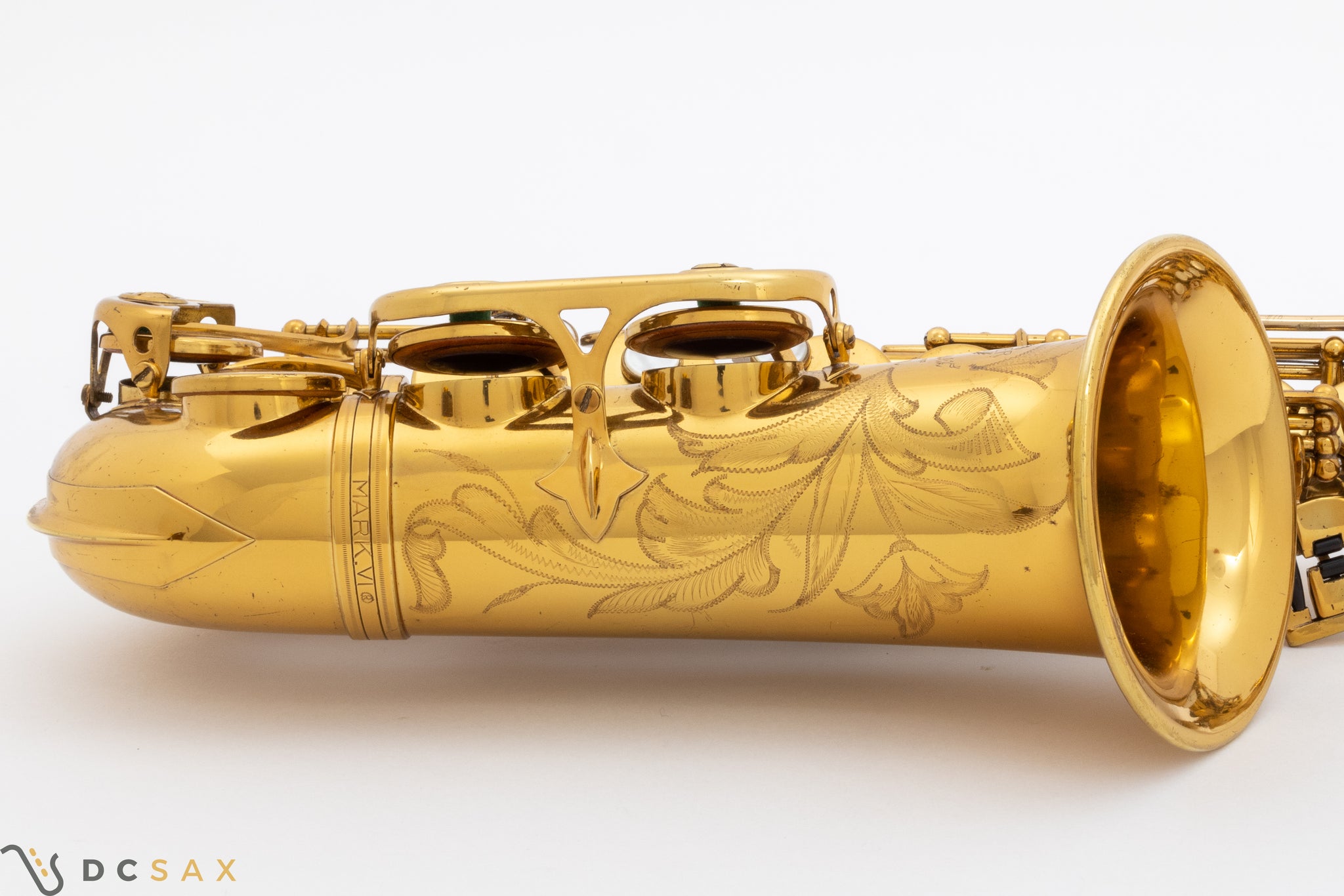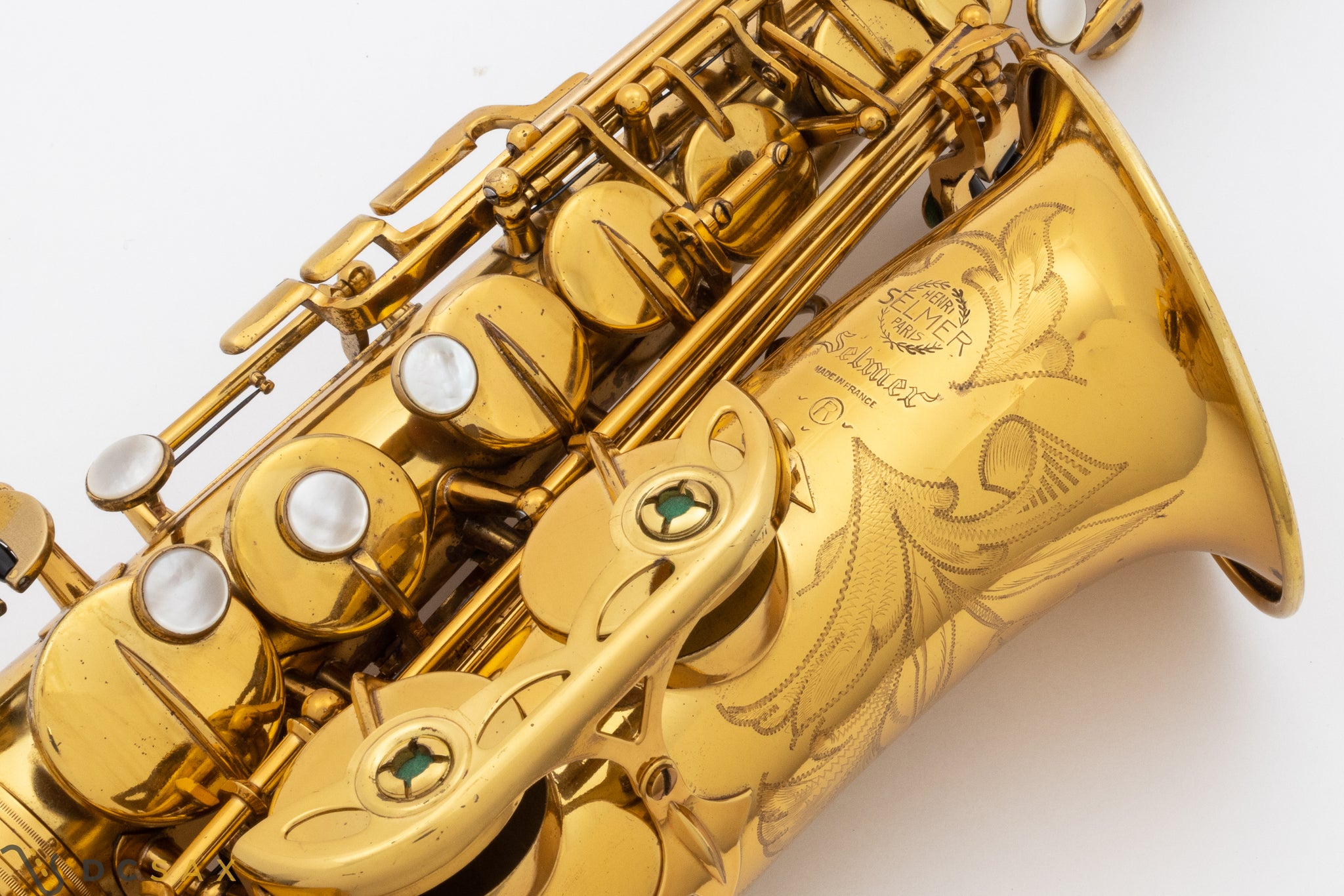 1969 171,xxx Selmer Mark VI Alto Saxophone, 98% Original Lacquer, Video Demo
1969 Selmer Mark VI alto saxophone, s/n 171891. Here's a one-owner Mark VI alto that was just serviced by my repairman prior to sale. He replaced six pads, two felts, six key corks and the neck cork. There was a dent in the bow that he took out. The sax has some previous dentwork around the octave key mechanism and the bell to body brace has been resoldered. The lacquer is still in excellent condition for the horn's age, so I don't think it has been played much in its lifetime. The pads are a mix of ages, and I see some originals. The sax comes in its original case. It's in good condition but it has a slight old case odor to it. It's a great playing horn, and a great example of a 1960's Mark VI.
I really like altos from this serial number range. They have a great combination of power and finesse. This one plays very evenly from top to bottom and has a gorgeous centered sound that is complex without being too brash. If you're looking for a great playing Mark VI alto, this one should be at the top of your list.