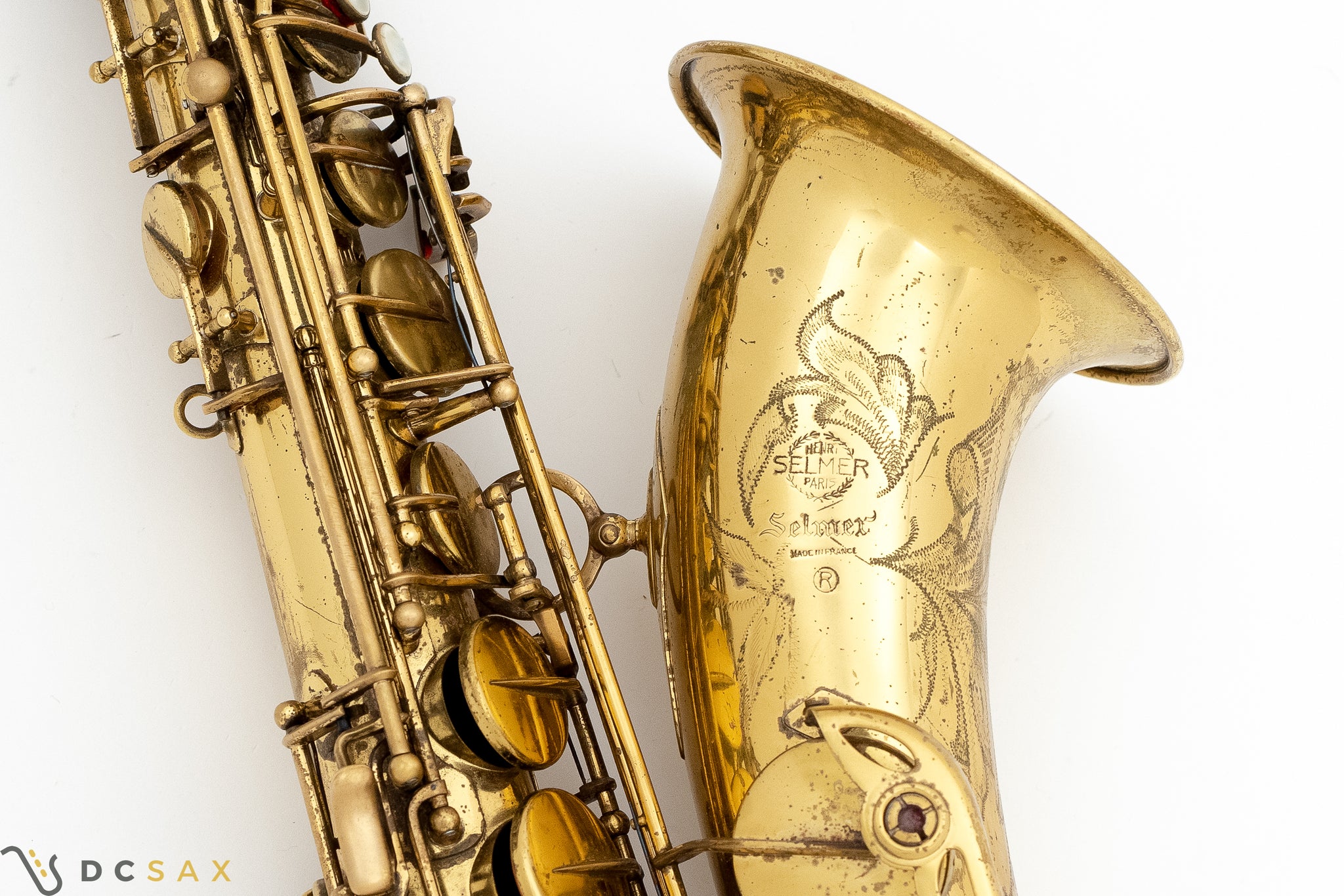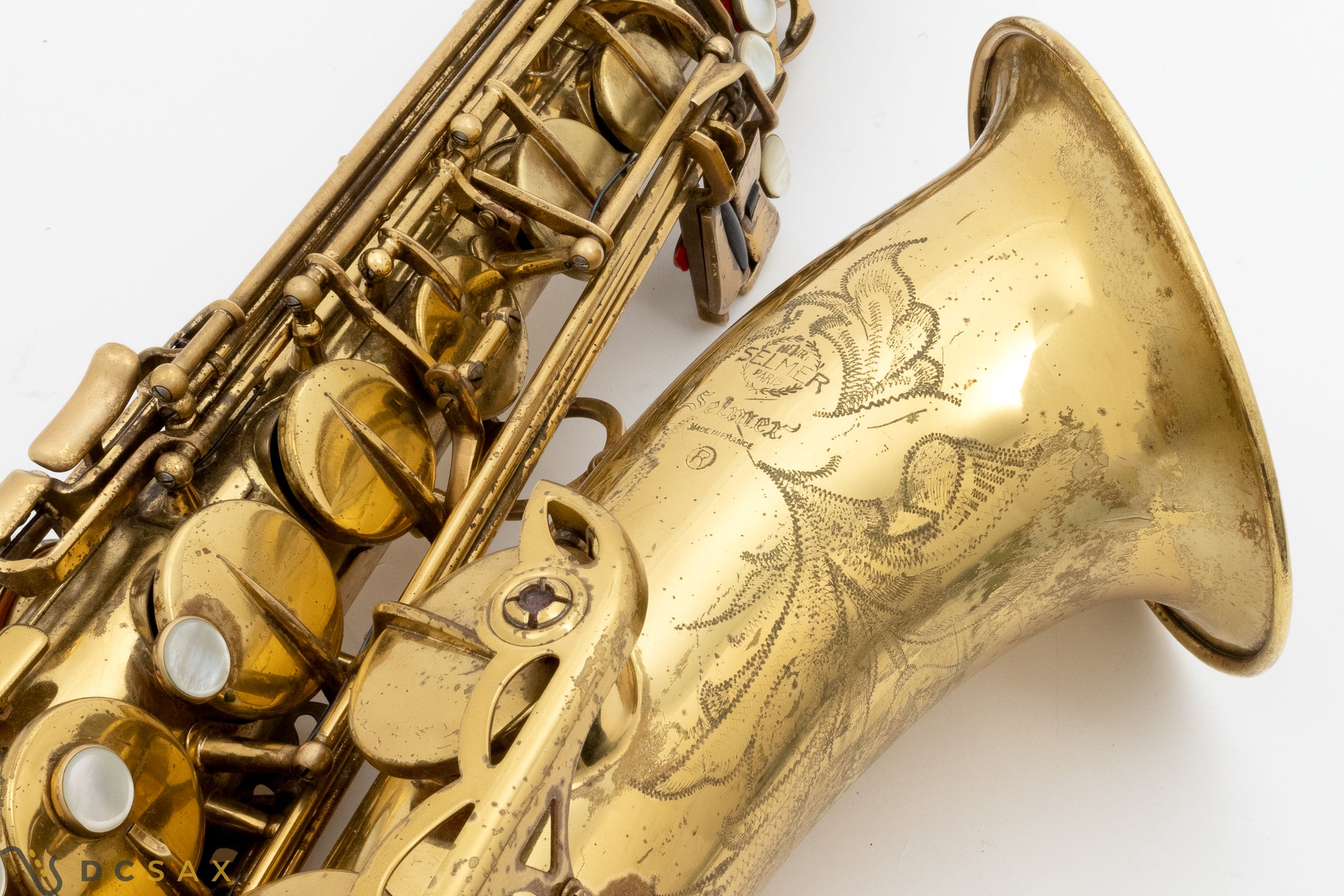 Mark VII Tenor Saxophone, 90% Original Lacquer, Just Serviced
Mark VII tenor saxophone, s/n 244532. This saxophone has approximately 90% original lacquer. This is an early Mark VII, made shortly after the Mark VI was phased out. We've had Mark VI altos here as late as 238,xxx, so this is indeed one of the earliest Mark VII's out there. These are great horns that really capture the vintage Selmer sound and vibe, without the Mark VI prices. 
My tech just serviced the horn prior to sale, so it's in great playing shape and the pads seal well. The pads are a mix, with many newer pads and some with some age on them. The sax comes in a ProTec case, pictured below.