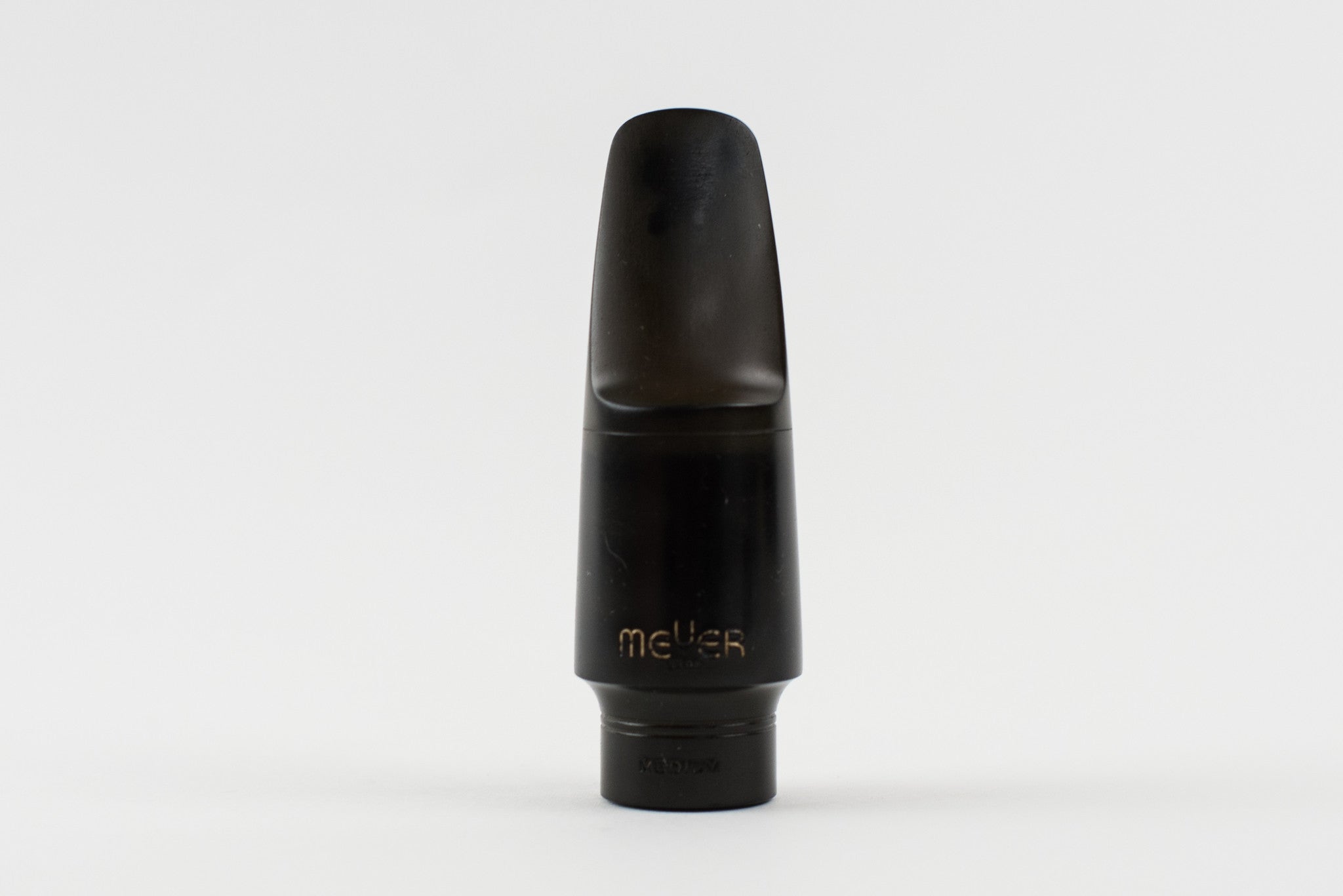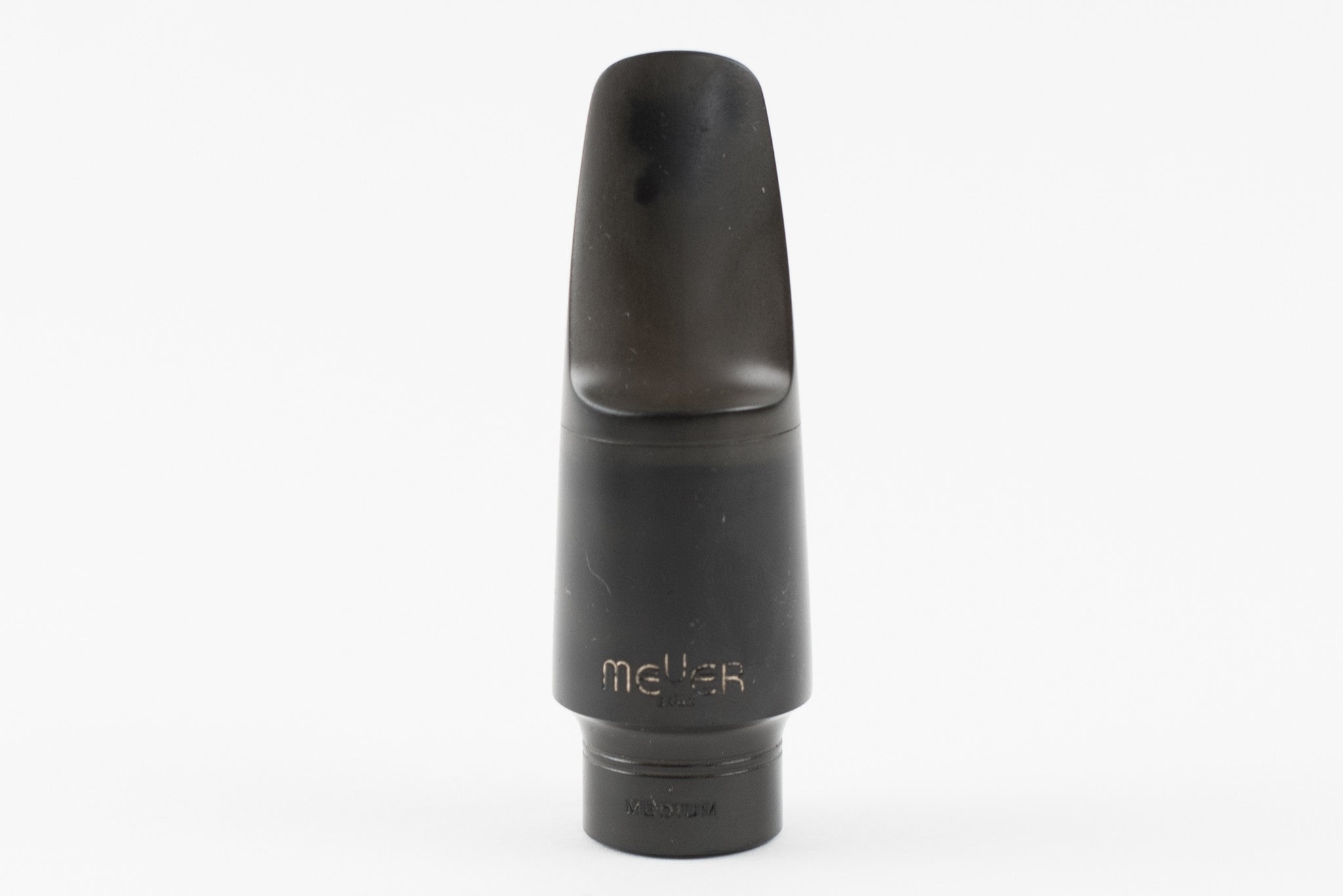 Meyer Bros New York Alto Saxophone Mouthpiece, Medium Chamber
Meyer Bros alto saxophone mouthpiece, medium chamber, with a 3S facing. The mouthpiece is in awesome condition -- the table, tip and rails are all nearly perfect. The fine horizontal mill markings are still visible the entire length of the table, indicating that this one has relatively low mileage. 
This is a very rare facing for vintage Meyer Bros mouthpieces, and the tip measures just .061". Although it could be a good candidate to open up, it's amazing how well it plays with its current facing. The tone is unmistakably New York Meyer. Bright, extroverted, incredibly efficient, extremely easy to control and craft the sound. What an amazing mouthpiece that in my experience just can't be matched by anything else. If you're looking for the gold standard for jazz alto, look no further than a NY Meyer. This should appeal to the player who is after the Meyer sound but excels with smaller facings.