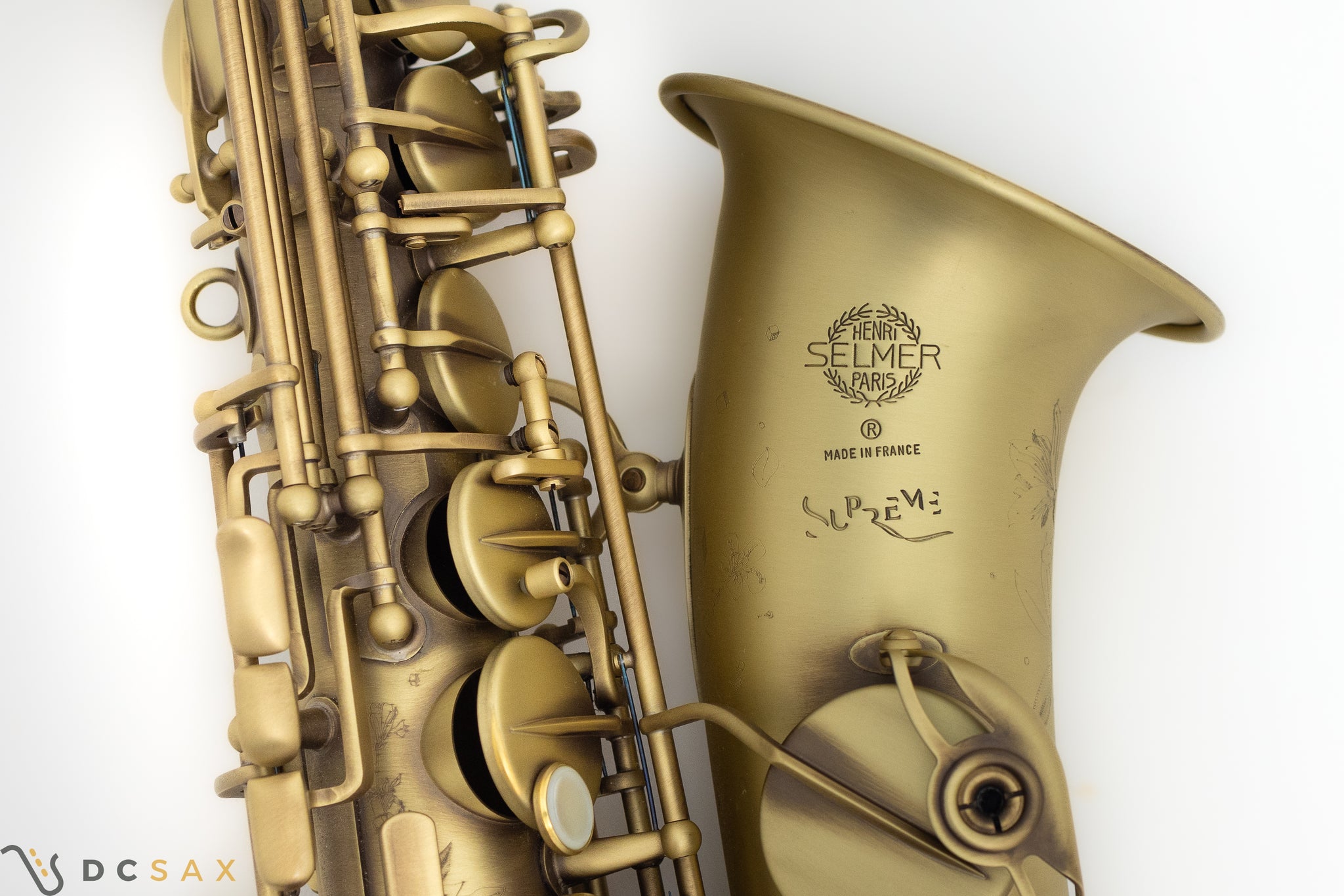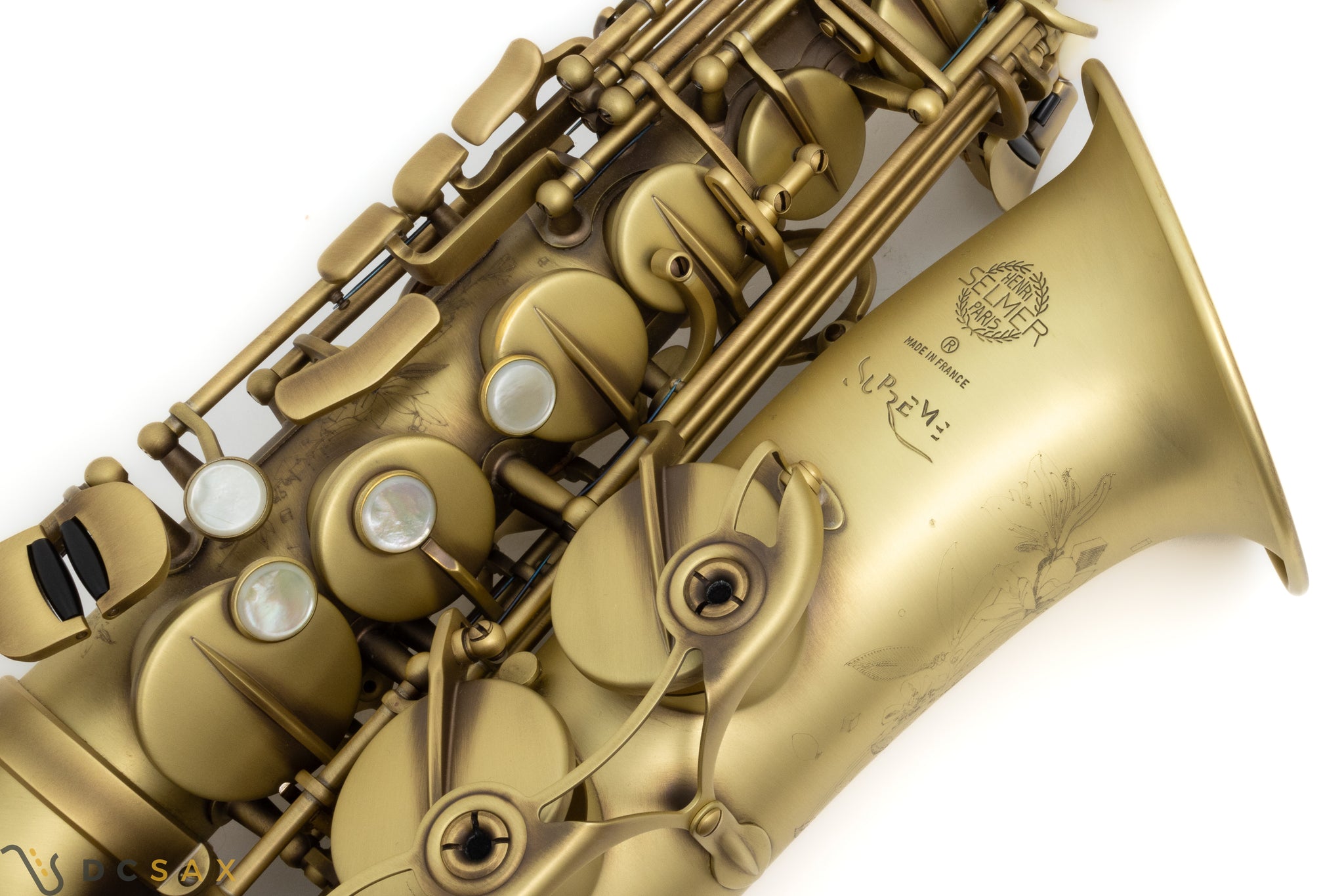 Mint Condition Selmer Supreme Alto Saxophone, Matte Finish, Video Demo
Selmer Supreme alto saxophone, s/n 832030. This saxophone was previously owned by a professional saxophonist who is mainly a tenor player. He acquired the sax in 2022 and used it only sparingly as a backup horn. The sax is in mint condition. I don't see any flaw or wear that would distinguish it from a brand new saxophone. If you're in the market for a Supreme, check this one out instead and save over $1000. 
This is a wonderful playing Supreme. It has liveliness and projection that you'd expect from a top level jazz saxophone, with the evenness and excellent intonation of a modern Selmer. I think that this is a very nice example of this model. It's brighter than a 2022 Edition that I've previously tried, without being too bright.