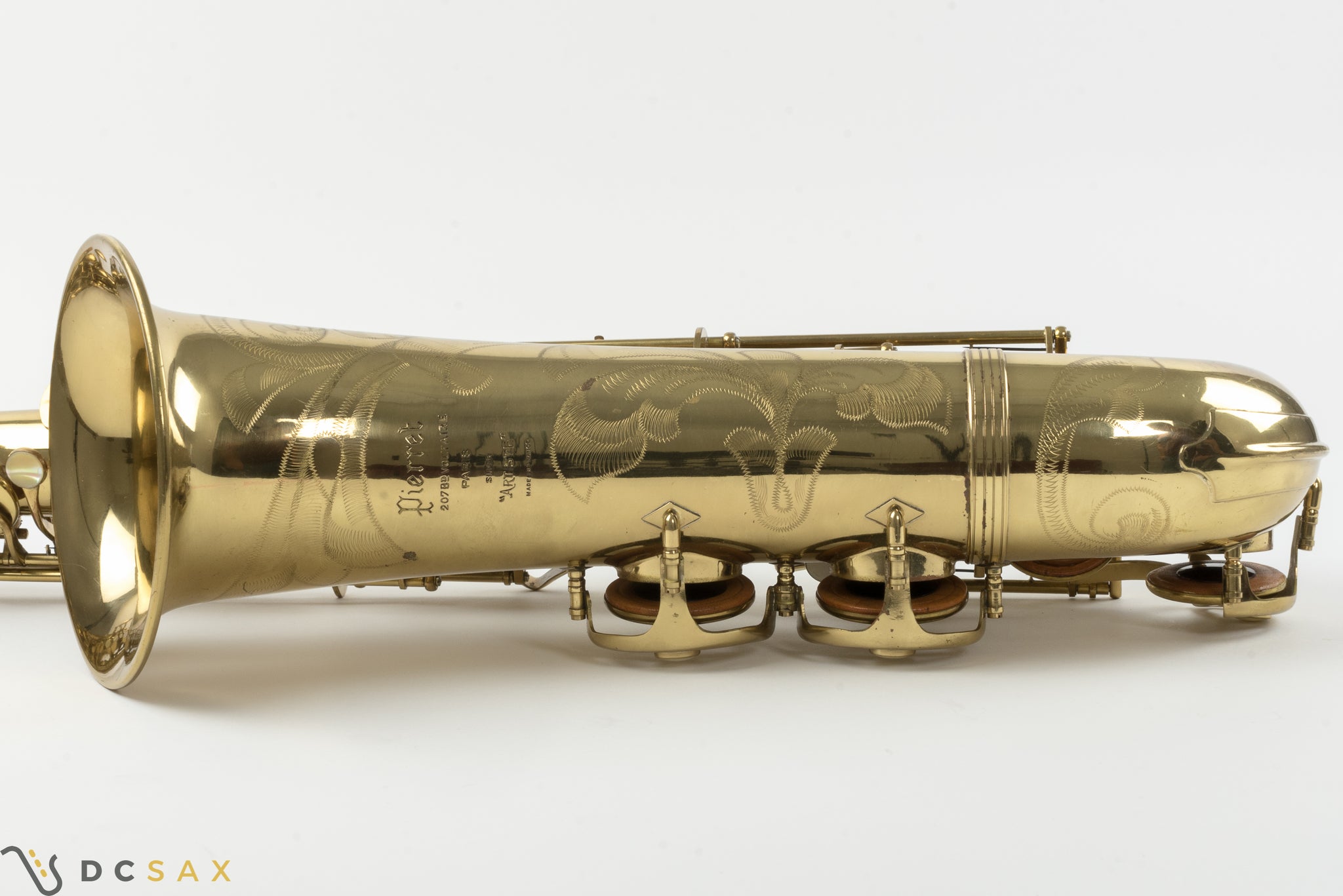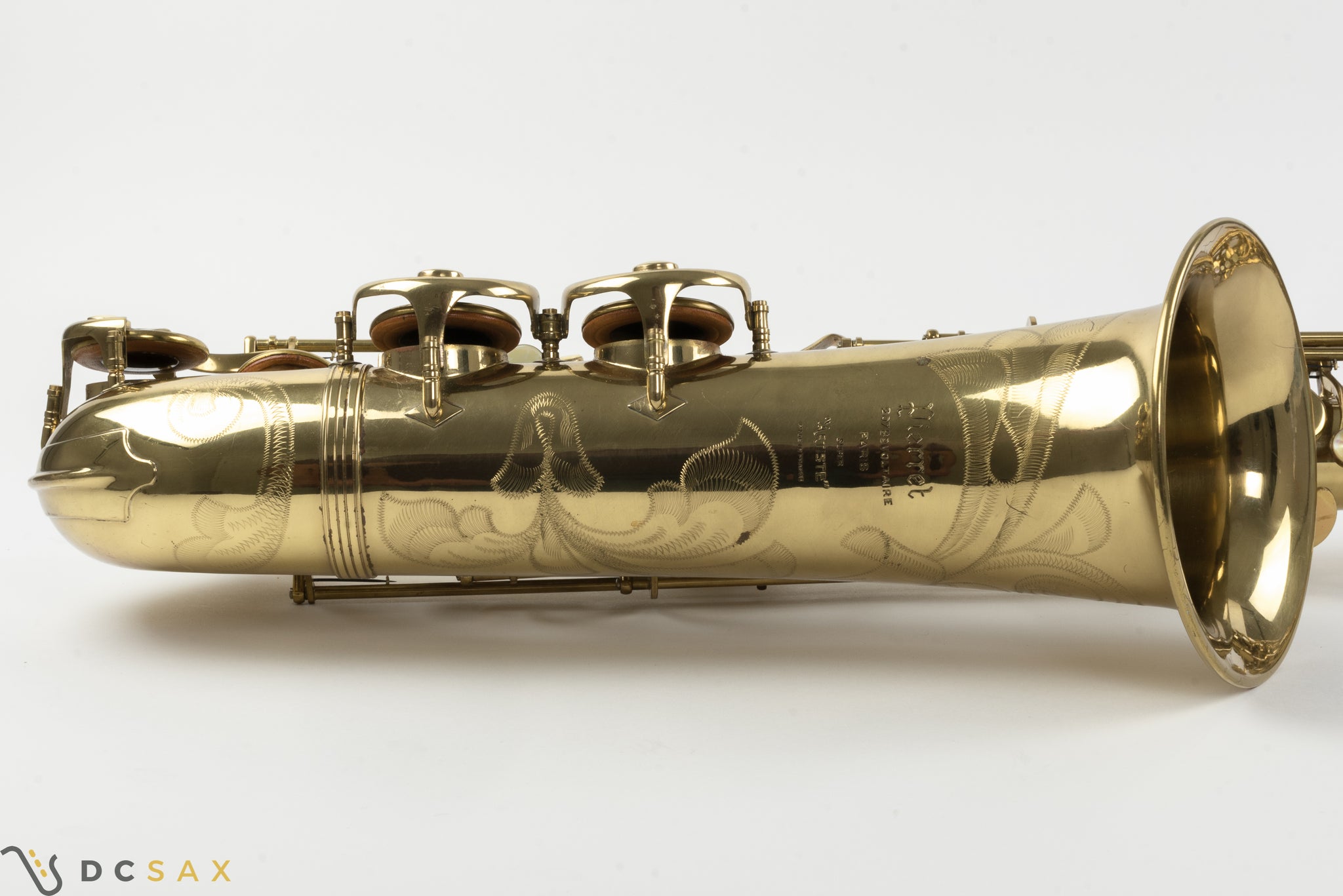 Pierret Super Artiste Tenor Saxophone, Just Serviced
Pierret Super Artiste tenor saxophone. This sax appears to have its original lacquer almost 100% intact, and is in excellent overall condition. This model was introduced in the 1950's and may have been made up until the 1970's, roughly the same period of time that Selmer made the Mark VI. It's fascinating to try this horn alongside a Selmer Mark VI, because in my opinion, its sound and response is every bit or better than a good Mark VI. Ergonomically, it doesn't feel as modern as a Selmer, so this will take some adjutment for its new owner. These horns should be more popular than they are. Since so few were made, not many people know about them, and they remain a spectacular bargain. 
My tech just serviced the horn, and replaced several corks and felts. The pads are on the older side, but were just adjusted, so the horn seals well from top to bottom. The neck is original to the horn and has never been bent down. It has a functioning microtuner neck, similar to an old Conn 10M.