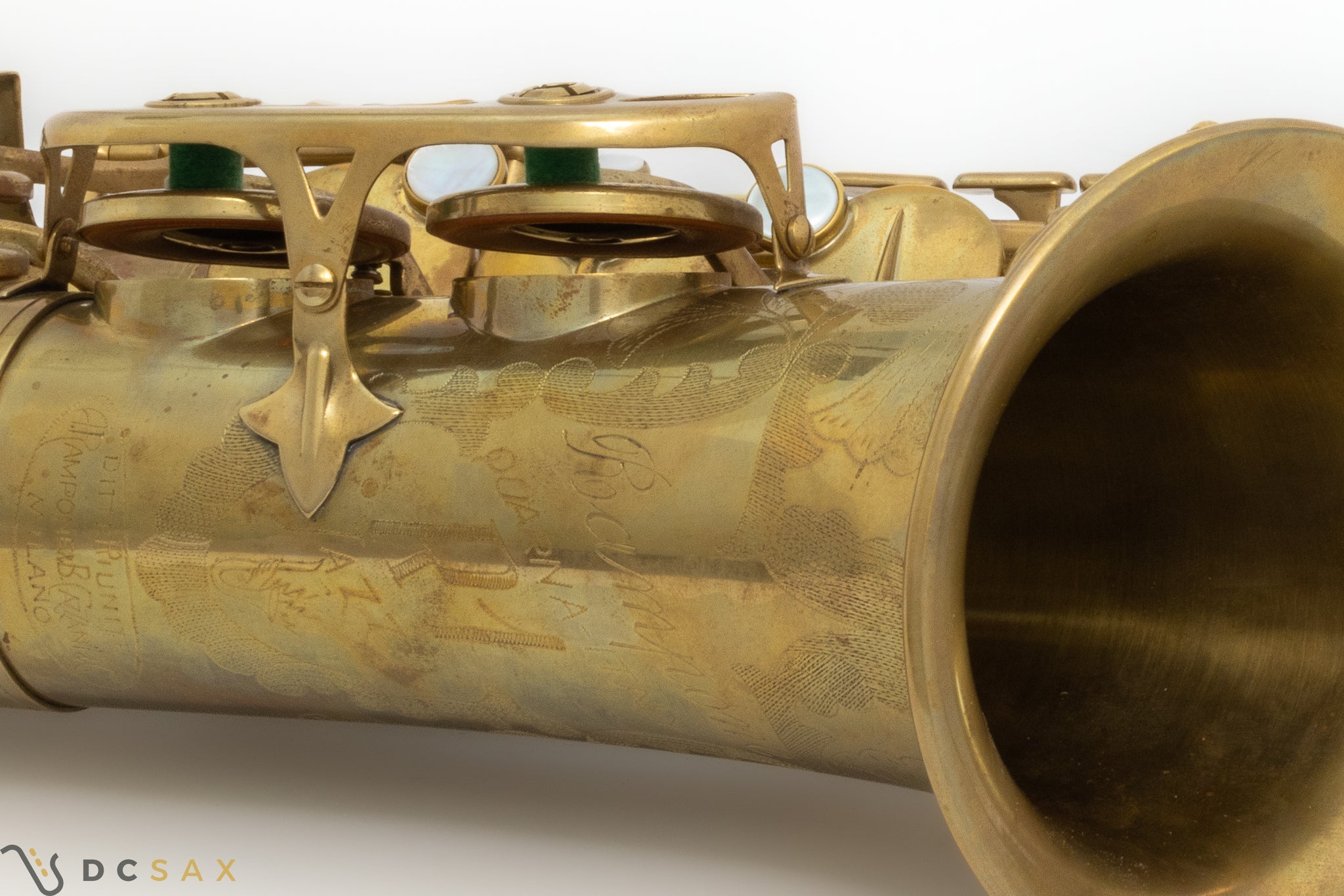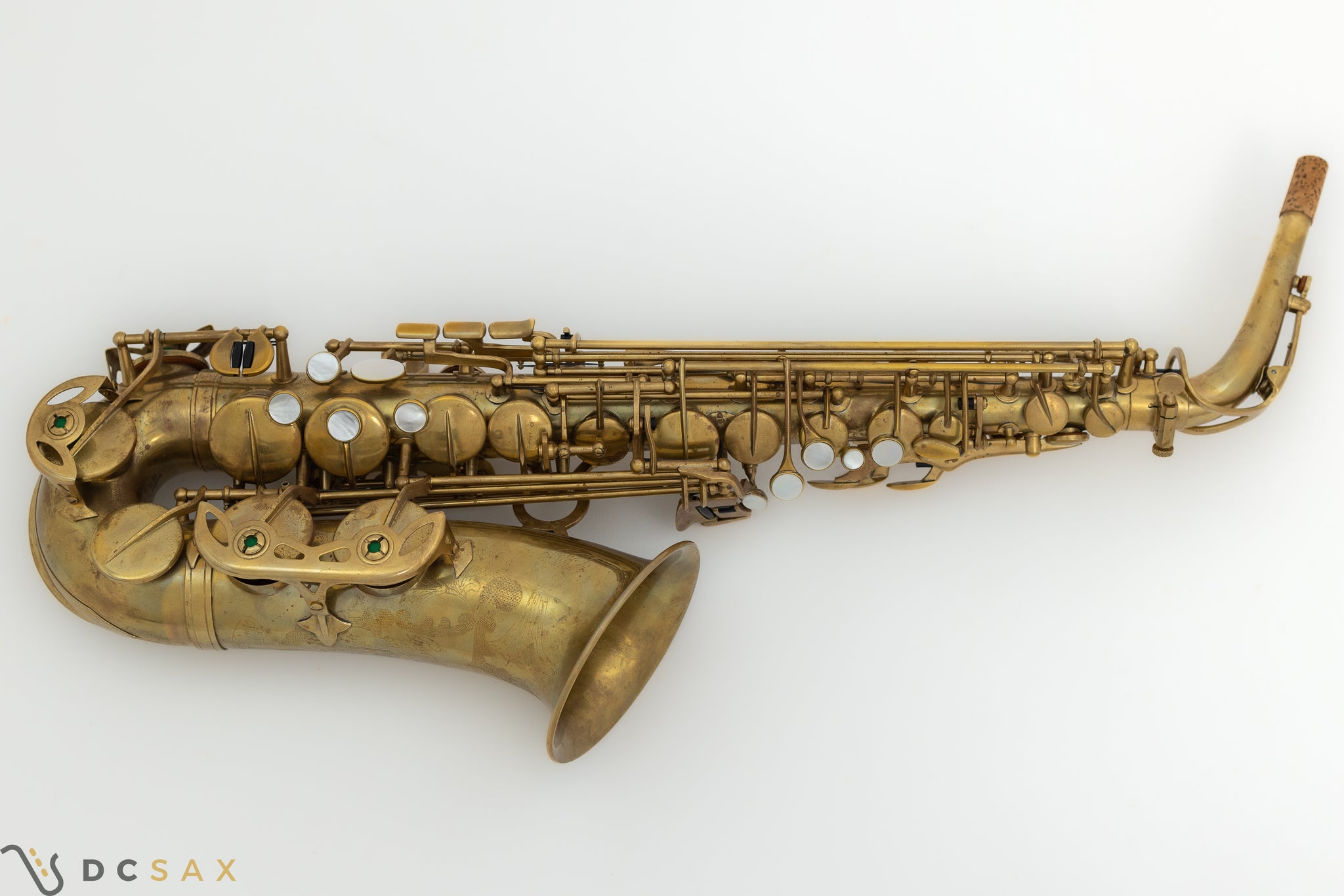 Rampone and Cazzani R1 Jazz Alto Saxophone, Video, Just Serviced
Rampone and Cazzani R1 Jazz Alto Saxophone with an unlacquered finish. The condition of the saxophone is excellent and it shows very little wear. The pads are in excellent condition and are sealing well. The sax was just adjusted by repairman prior to sale. He replaced the neck cork and regulated the pads. The sax plays wonderfully from top to bottom. 

Rampone and Cazzani has been around since the early 1800's and been making saxophones since 1875. The saxophones are hand made in Italy and are of very high quality. The ergonomics of this particular saxophone are excellent, and the action feels incredibly smooth and responsive. The sax has a beautiful, lush sound that is focused and powerful when pushed. If you're looking for an alternative that's just a bit off the beaten path, this would be an incredible option. I would put this saxophone in the same qualitative spectrum as any other brand out there.