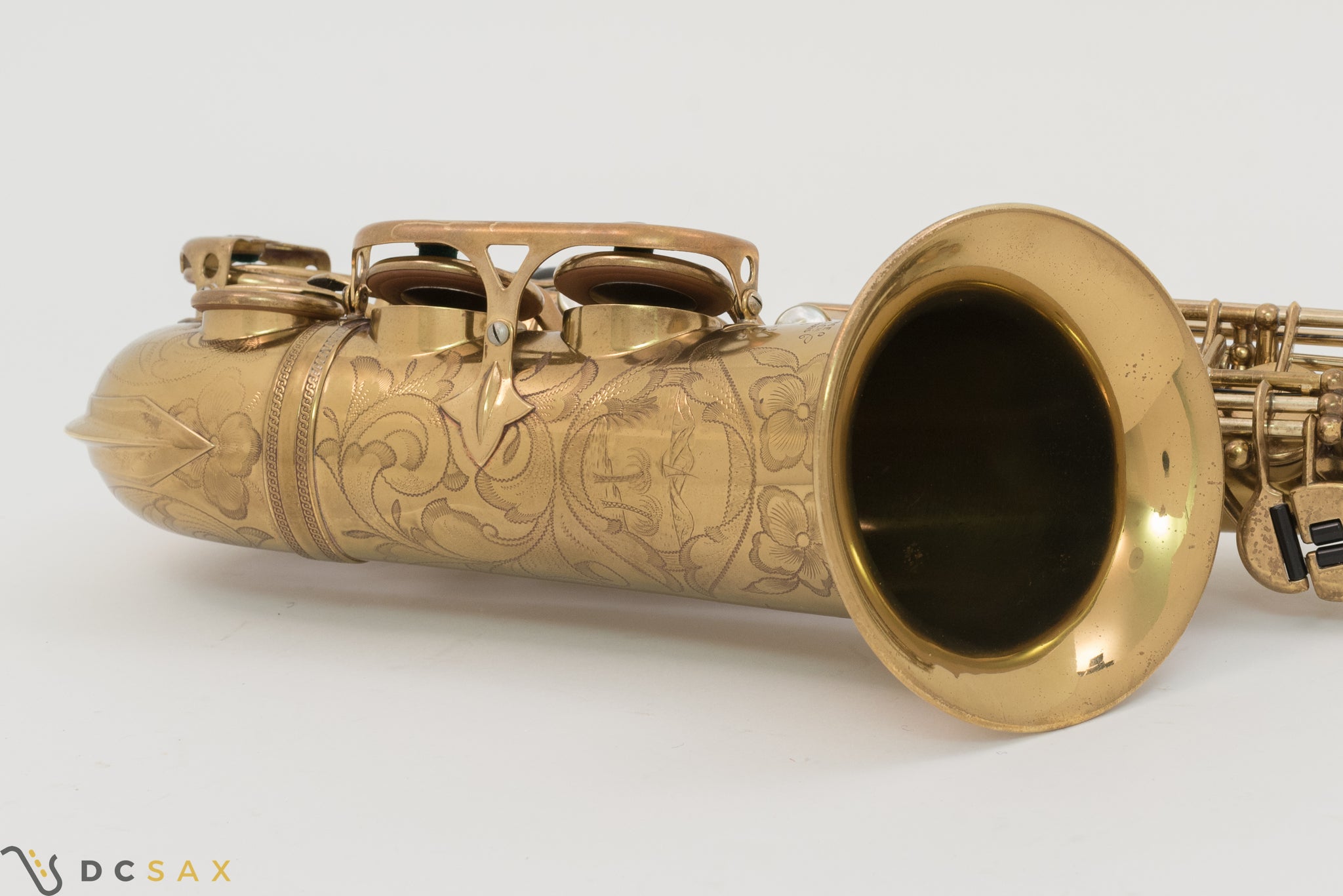 Selmer Balanced Action Alto Saxophone, Fresh Overhaul, Video Demo
1937 23,xxx Selmer Balanced Action alto saxophone. This sax just received a full mechanical overhaul from Eric Beach, one of the best in the business. Eric used top of the line materials, including Pisoni Pro pads and domed rivetless metal resonators, similar in profile to what this horn originally was equipped with. What sets Eric's work apart from many is the considerable time and effort he puts into the keywork. This is not just a standard repad, but a rebuild of the mechanism, ensuring that the keys don't bind or have extra play. The process is time consuming, but the results speak for themselves. The keys move effortlessly with a degree precision that this horn probably hasn't had since it was new, over eighty years ago. 
The sax is in excellent condition considering its age. The lacquer isn't original, but the engraving is deep and remarkably intact. The sax comes in a vintage case that is not original. The neck is original to the horn and has never been bent down.