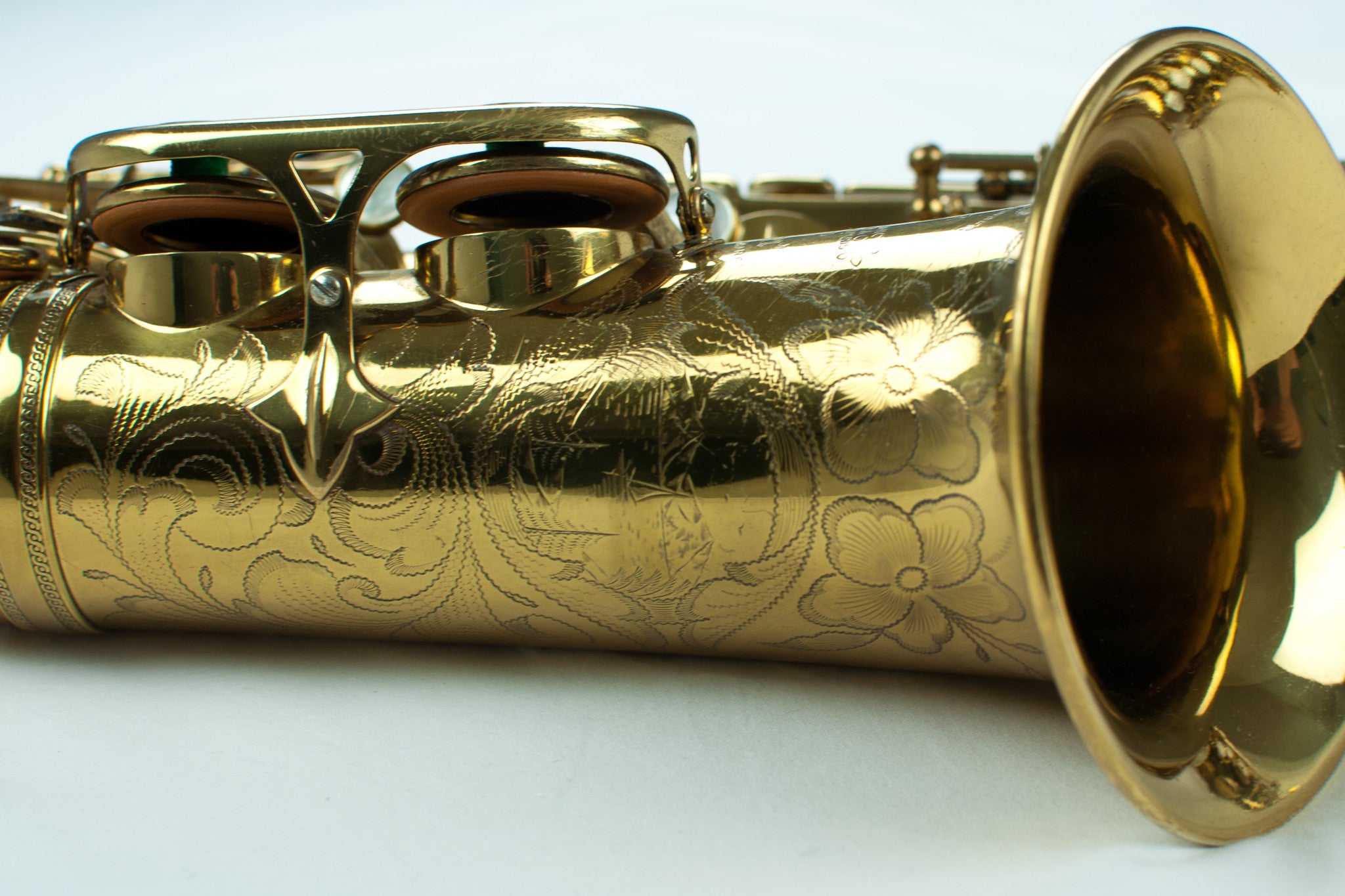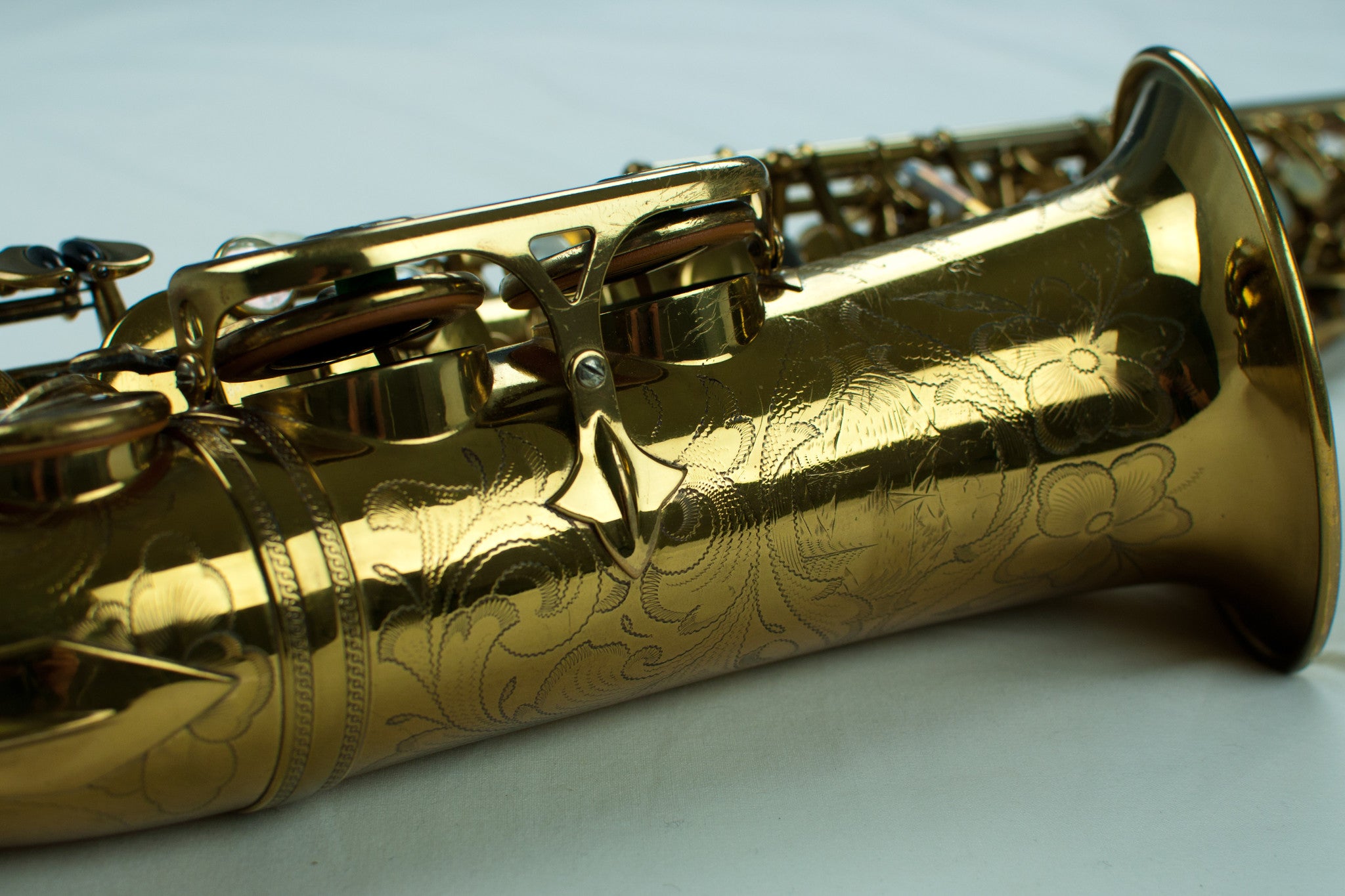 Selmer Balanced Action Alto Saxophone with Fresh Overhaul, s/n 25,xxx
Selmer Balanced Action alto saxophone, s/n 25,xxx. This was recently overhauled by Meridian Winds who did a fabulous job on this sax.  The pads are fitted with plastic resonators.  All in all, this is a very nice BA alto.  There are very few scratches and imperfections here.  There are no dents present. The finish is not original, but it looks like it was done very well.  As you can see, the engraving is still very clear and detailed.  I would guess it's a very old relacuqer given its color. The case is not original to the horn but it is solid and serviceable (Yamaha brand to be precise). 
The horn currently plays very well. It has that mellow, sweet tone characteristic of really good BA altos.  With a great Meridian Winds overhaul, this horn will need nothing for years.