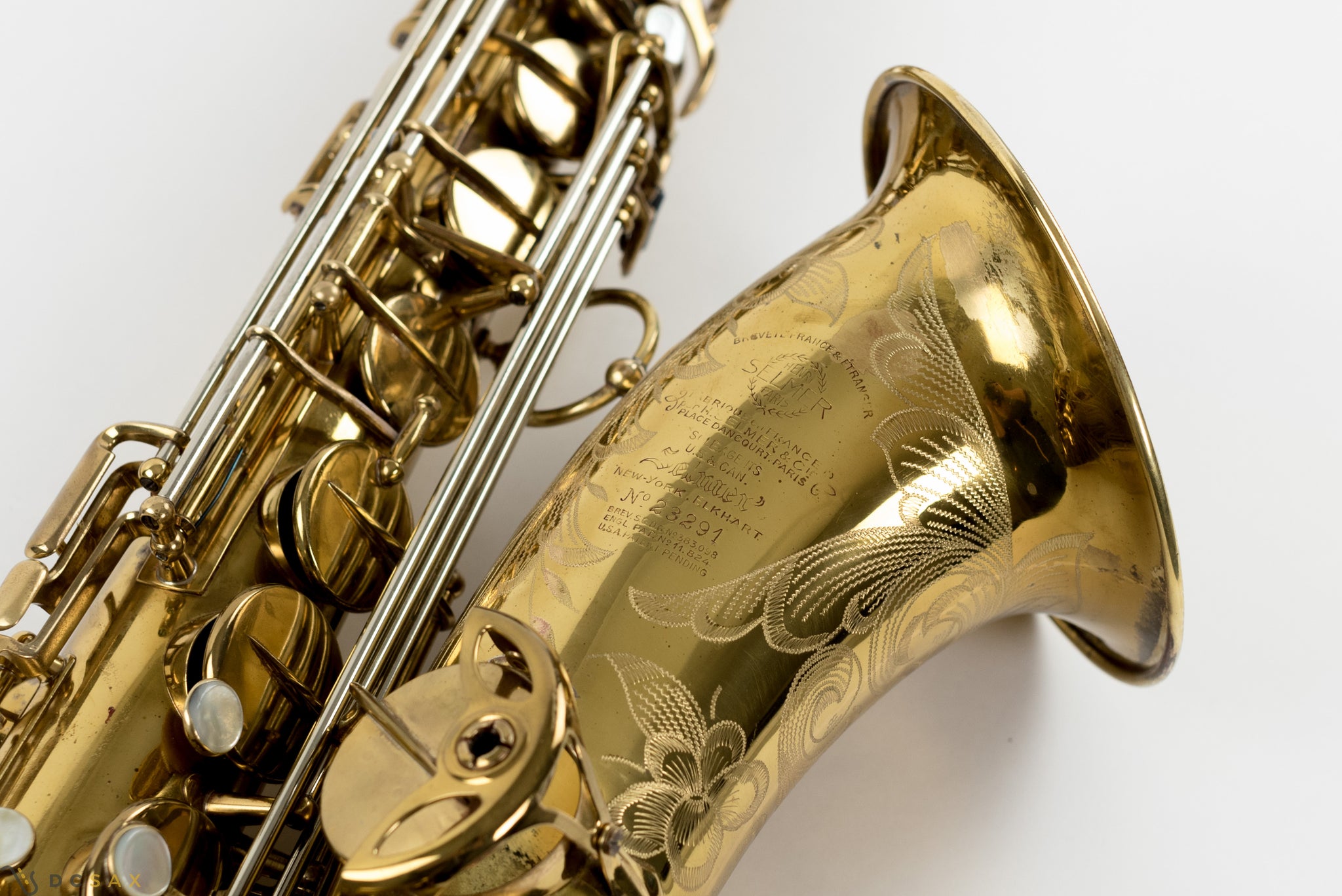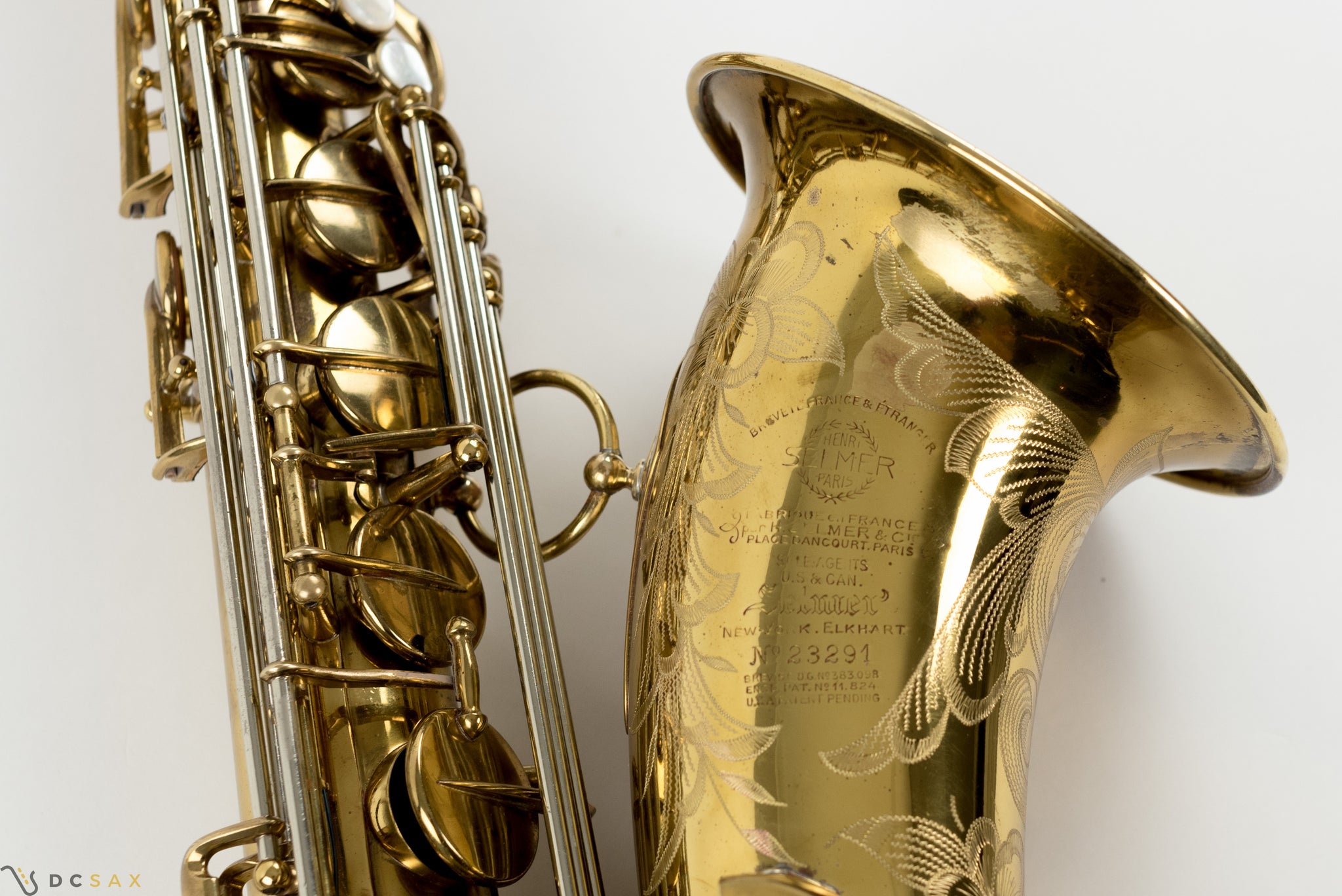 1937 23,xxx Selmer Balanced Action Tenor Saxophone
1937 Selmer Balanced Action tenor saxophone, s/n 23,xxx. Here's an early Balanced Action tenor saxophone, produced just about one year after Selmer introduced this model. Many consider this horn to be the first truly modern saxophone. The bell keys were moved to the right side. This along with moving rods to the front of the saxophone made the redesigned LH pinky cluster much easier to play. The low register plays as easily as the rest of the range of the saxophone, thus a saxophone with balanced action.
Like most horns of this vintage, this horn does not have the original finish. The elaborate engraving was faded, so I sent the horn out to have it re-engraved by the same engraver who at one time was the master engraver for Selmer in Elkhart, IN. 
The horn just received a top of the line overhaul with Pisoni Pro pads and reusable TM metal resonators. The neck is original to the horn and is in great condition without any pulldown. It also comes with a new Bam Cabine case. The horn feels tight and solid. The entire range of the horn is lively, with a huge, dark sound, typical for a great early BA.