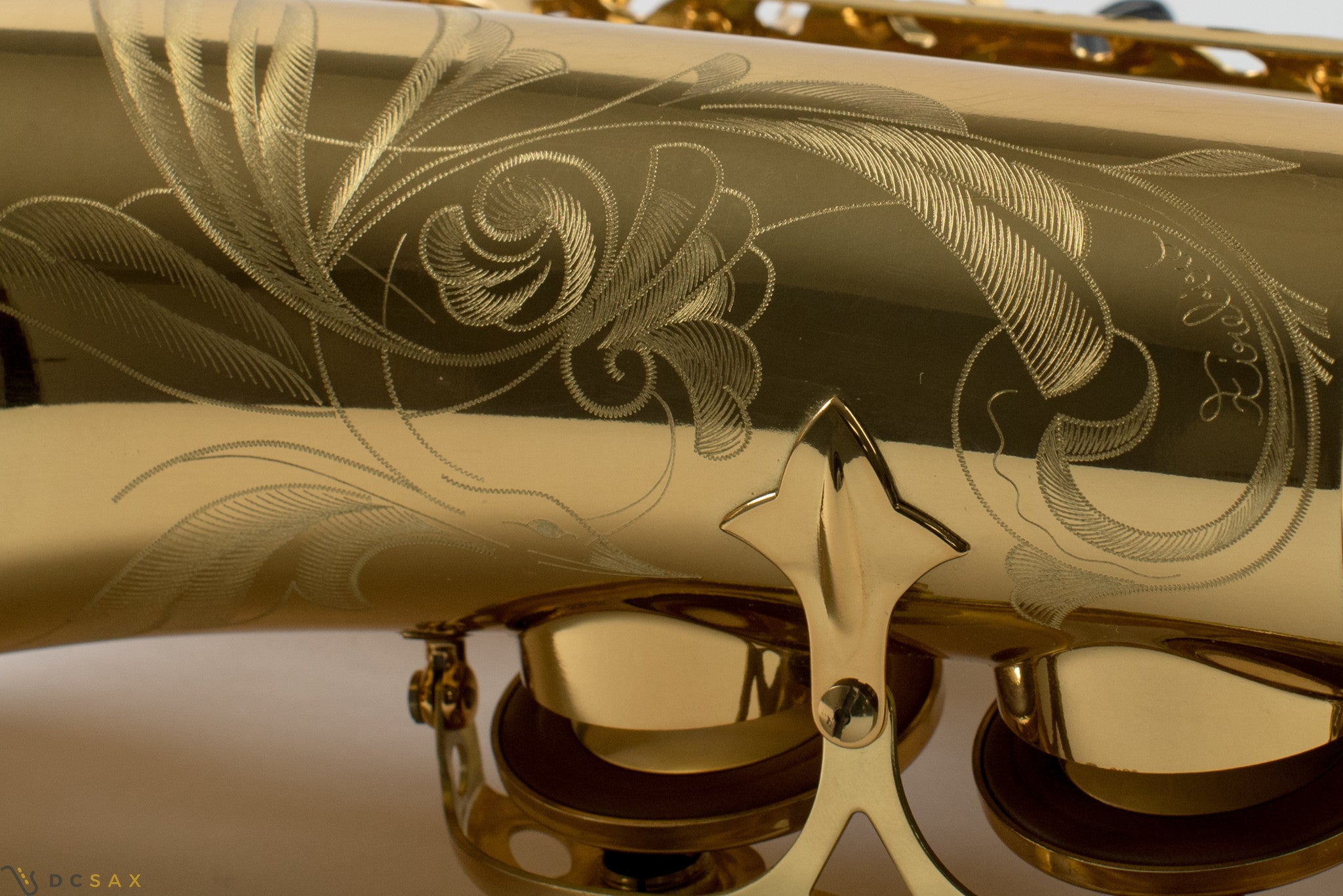 Selmer Firebird Limited Edition Series II Alto Saxophone
Selmer Firebird Series II alto saxophone. This is a limited edition saxophone, produced as a tribute to Bird in 2008-2009. The Firebird (or Phoenix) represents Europe as the symbol of its rebirth after World War II. This horn is a beautifully customized Series II, which features unique engraving of a firebird, black pearls, and a red S neck logo. This horn truly looks as good as it sounds!
The overall condition of the horn is excellent. Other than some light scratches, the horn looks perfect. There are no dents. The touch points (left hand palm keys and right hand side keys) are all perfect and don't have any lacquer wear, indicating that this horn hasn't been used much. 
The horn plays very well. The Series II is the most popular professional model being played today. It has a rich, warm sound that is even across all registers. Low Bb to high F# speaks clearly and evenly.