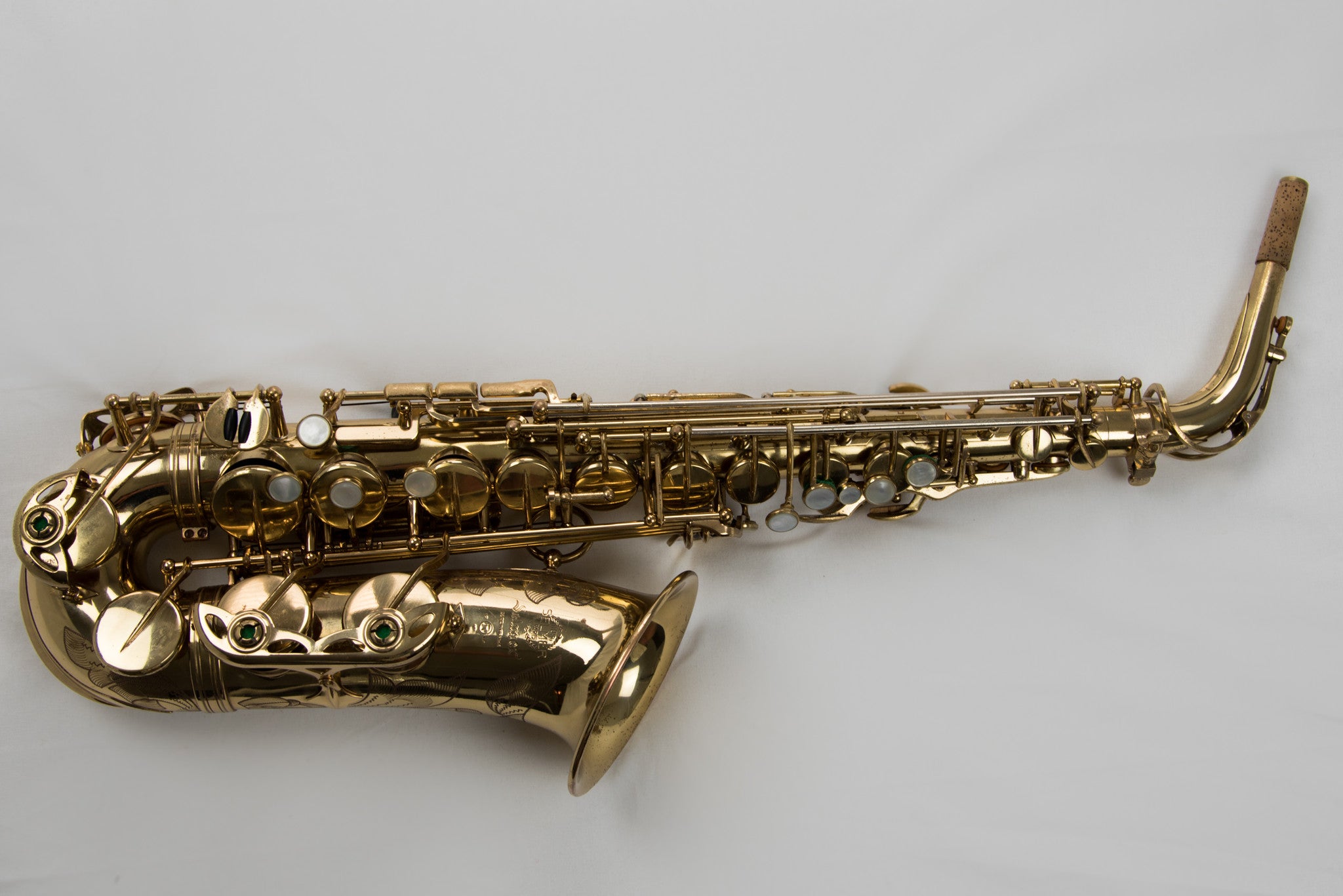 Selmer Mark VI Alto Saxophone 141,xxx 95%+ Original Lacquer, SANBORN S/N HIGH F#
Selmer Mark VI alto saxophone, s/n 141,xxx with a high F#. This is truly a world class saxophone, made during the very best run of altos that Selmer ever produced.  It has the very rare vertical Mark VI stamp below the D palm key that is only found in this serial number range. The horns with the vertical Mark VI stamp are what David Sanborn plays and collects, and this is right smack in the middle of that range.  The lacquer is original and I would guess that around 95% remains. The sax is in wonderful shape for its age, which makes me think that it never saw a ton of playing time until now.  There is very little lacquer wear throughout the body of the horn, minus the contact points (right hand side keys) and some lacquer loss around the low Eb key guard foot. The action feels great on this horn.  It's very tight and quiet.
This horn plays exactly like one would expect with horns of this vintage.  It has remarkable power, but is incredibly easy to play all dynamic registers at all dynamics. Selmer improved the bow length just before this horn was produced, giving this run the best intonation of all Mark VI's. The horn was just serviced by DC's best repairman in May 2015. He replaced several pads and regulated the rest.  It's playing perfectly right now, and the pads should have years left on them before an overhaul is needed. This is one of the best Mark VI altos I've ever had a chance to play. The sax comes in a newer hard case.