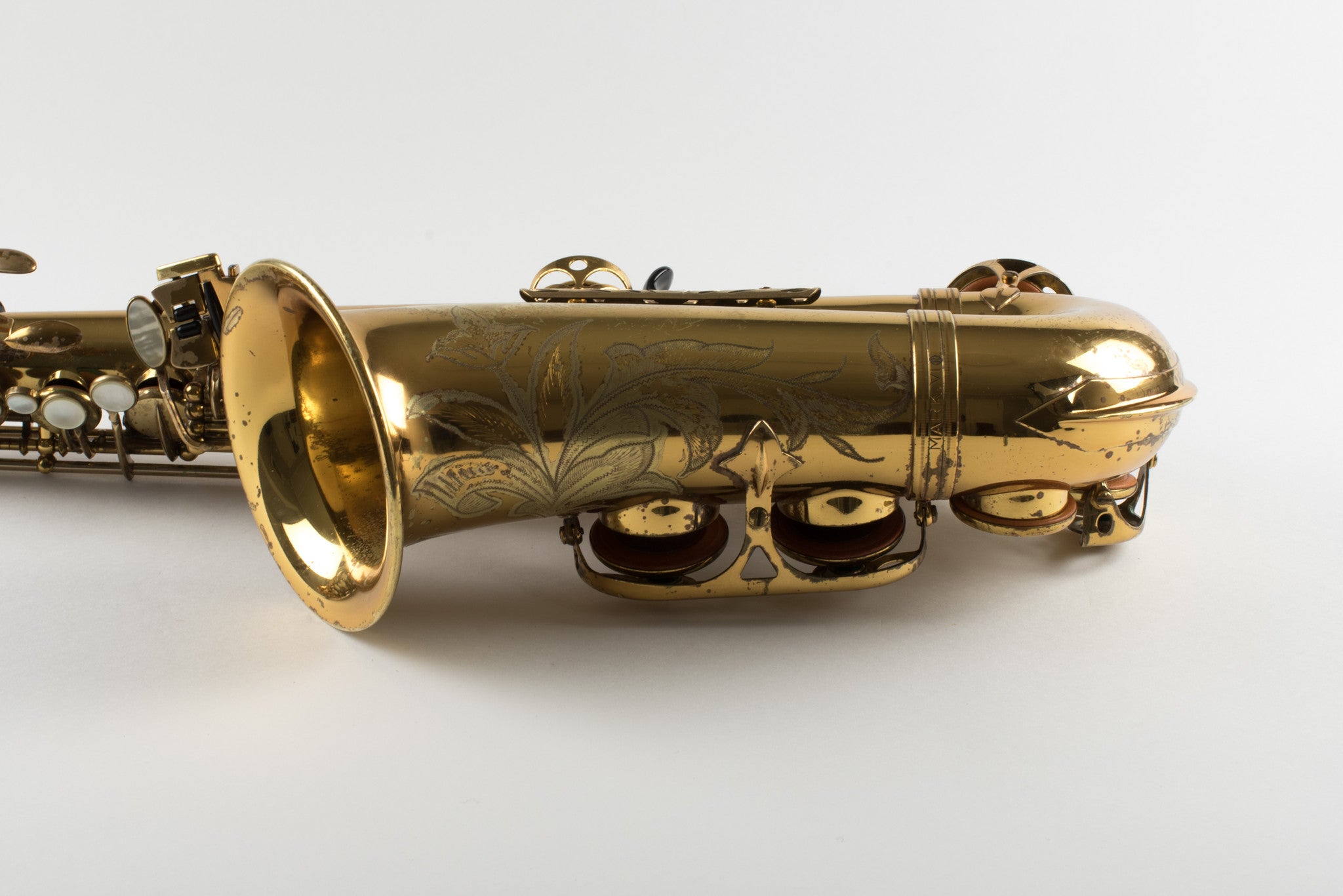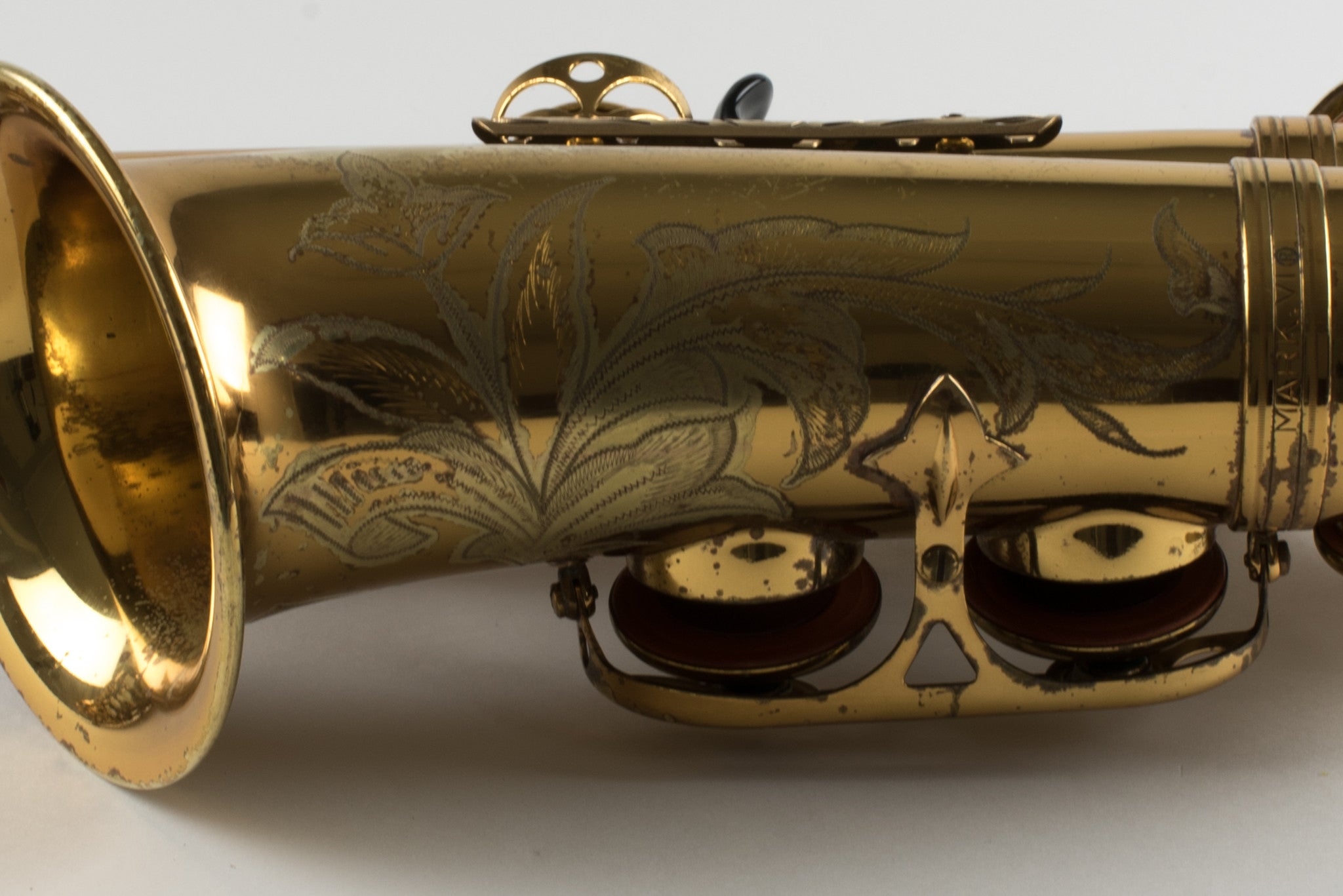 Selmer Mark VI Alto Saxophone 149,xxx, SANBORN S/N, 95% ORIGINAL LACQUER
1967 149,xxx Selmer Mark VI alto saxophone with approximately 95% original lacquer. Here is a Mark VI in very good condition for its age and in the prime s/n range for Mark VI altos. Selmer experimented with different alto bow lengths, and ultimately settled on a medium bow, just before this saxophone was made. The 14x,xxx altos have established a reputation as being some of the finest altos that Selmer ever produced, and greats such as David Sanborn and Kenny Garrett play altos in this range.  
The saxophone is in excellent overall condition. The neck is perfect and even has most of its lacquer still intact. The body is in excellent condition as well. There are no dents and only a few small dings. The key guards have never been resoldered.  The pads are nearly perfect and won't need to be changed for years. My repairman just serviced the horn and the entire range speaks perfectly clearly and evenly. This horn is in very good condition, considering it's nearing 50 years old. 
This is one of the very best Mark VI altos out there. It has a huge, full sound and uncommon tonal complexity which these 14x,xxx are known for. The full range of the horn speaks clearly and evenly. The palm keys pop out and are not in the least bit stuffy. This is an incredibly fun horn to play.
This horn comes with the original Selmer Chesterfield case which is in good to average condition. However, please message me if you're interested in purchasing this saxophone with a new Bam Case. DC Sax is now a Bam dealer and we can give you a great deal on a new Bam case with the purchase of this saxophone.