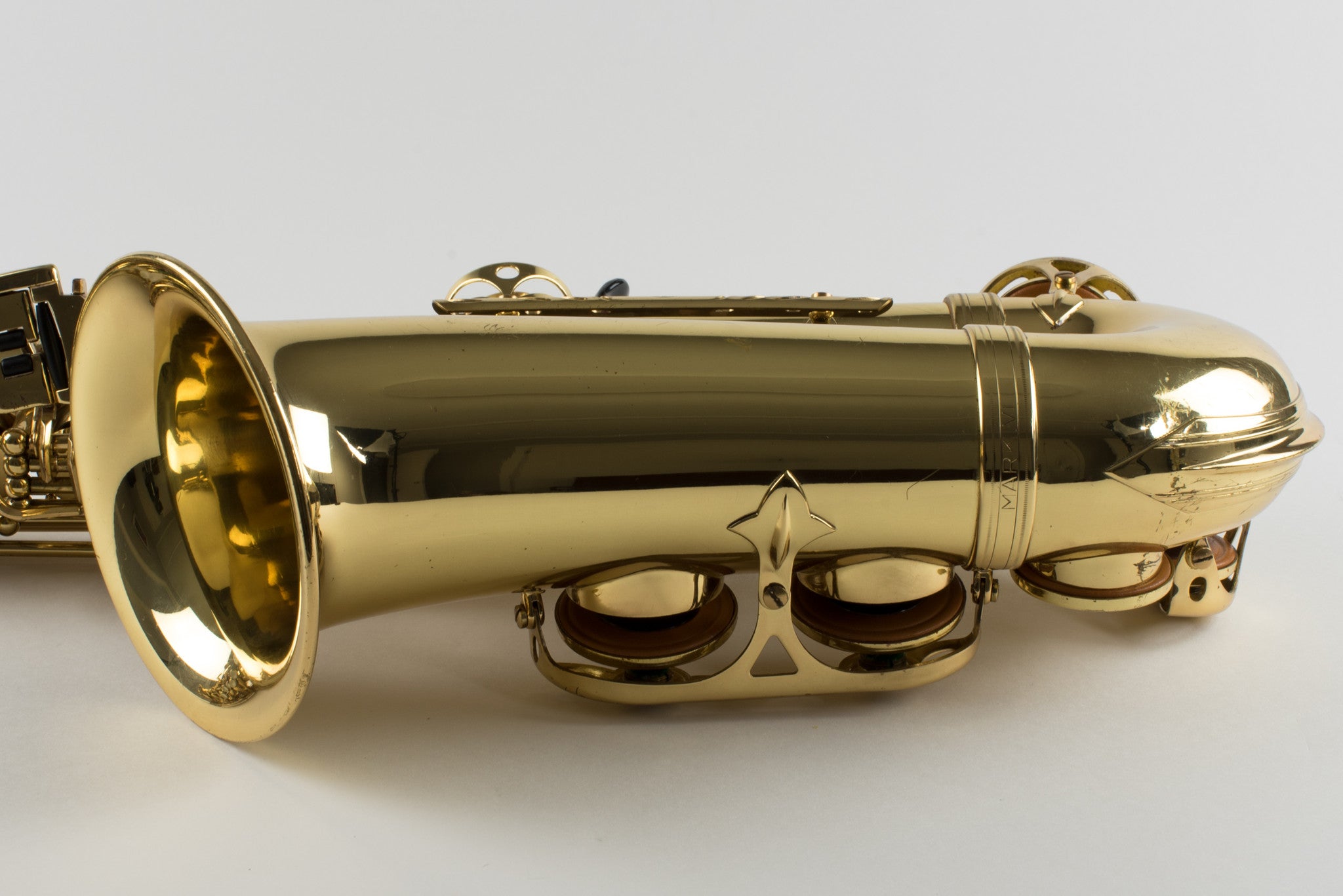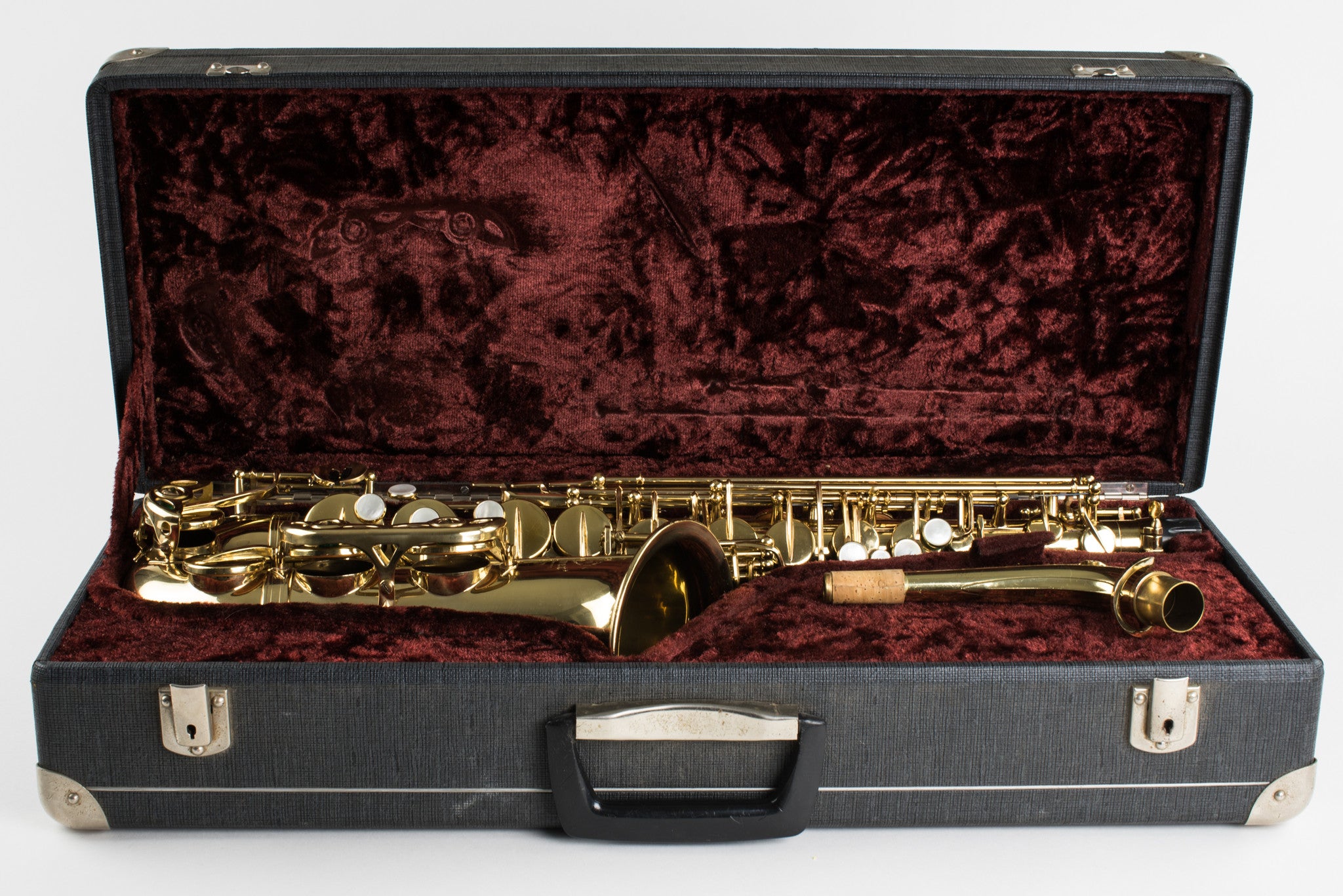 Selmer Mark VI Alto Saxophone, 99% Original Lacquer, NEAR MINT, F#
Selmer Mark VI alto saxophone, s/n 228,xxx. This is a near mint condition sax that is one of the cleanest Mark VI's you're likely to find. There are a few scratches on the sax, but I don't see any dents or history of dent repair. The sax was recently overhauled and then checked over by repairman, and the end product is outstanding. The action still feels like a new saxophone, and the pads seal perfectly. You're essentially buying as close to a new Mark VI as you're likely to find. 
This horn also has some unique and uncommon attributes worth mentioning. 
•High F# key - this is fairly rare for a Mark VI. This is a must have for many players, and I admit I am one of them! 
•Paris assembled - these are equally great horns as the American assembled horns, and I've found that the lacquer is always lighter in color and will hold up better than the American lacquer
•Awesome case - the case that comes with this horn is an original Selmer case which works well and looks amazing. Hands down, my favorite vintage case design.
•Unengraved from the factory - a cool look as-is, but use your imagination for what you'd like to engrave on the sax. There are several top notch sax engravers out there who could work their masterpiece on the bell of this beauty