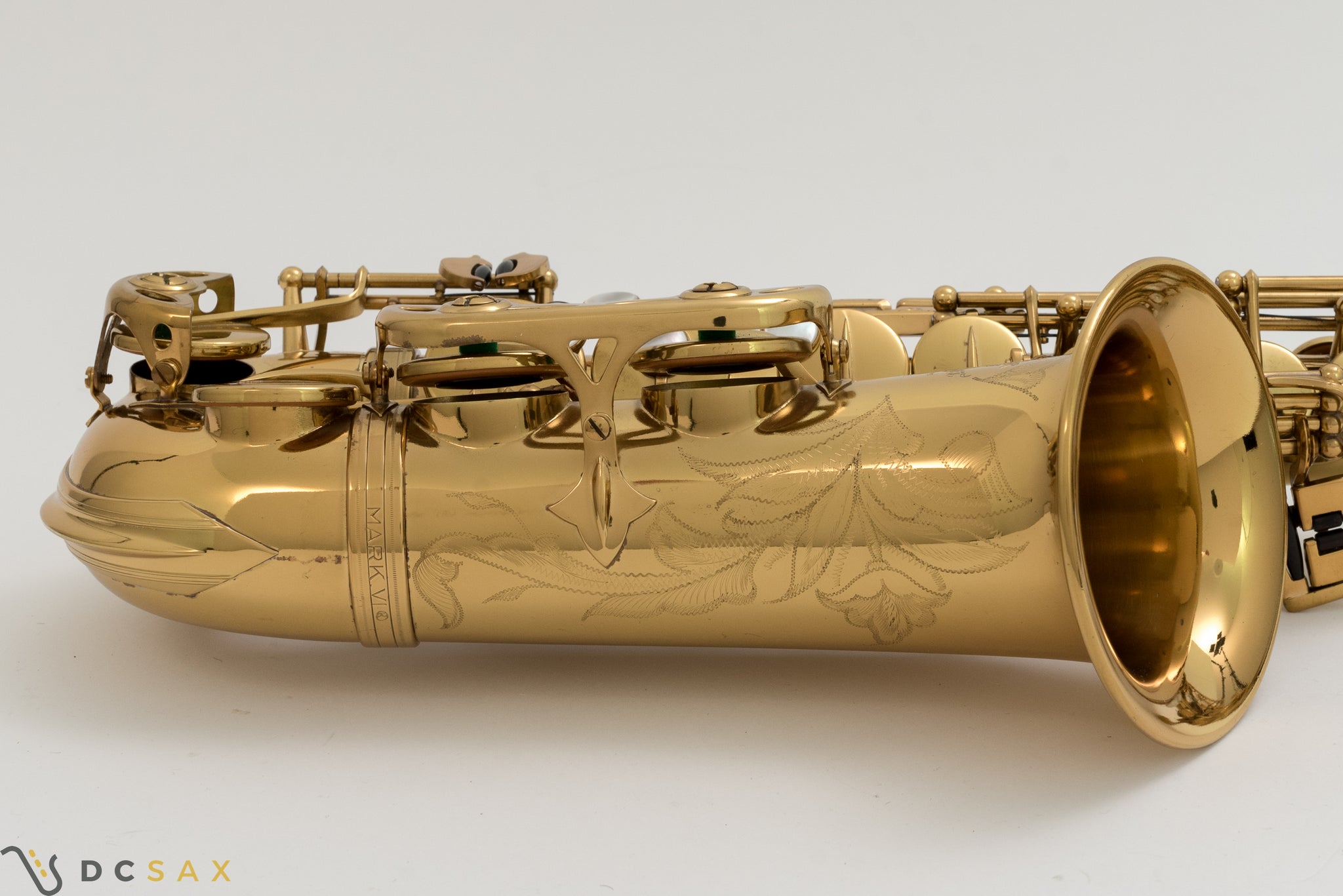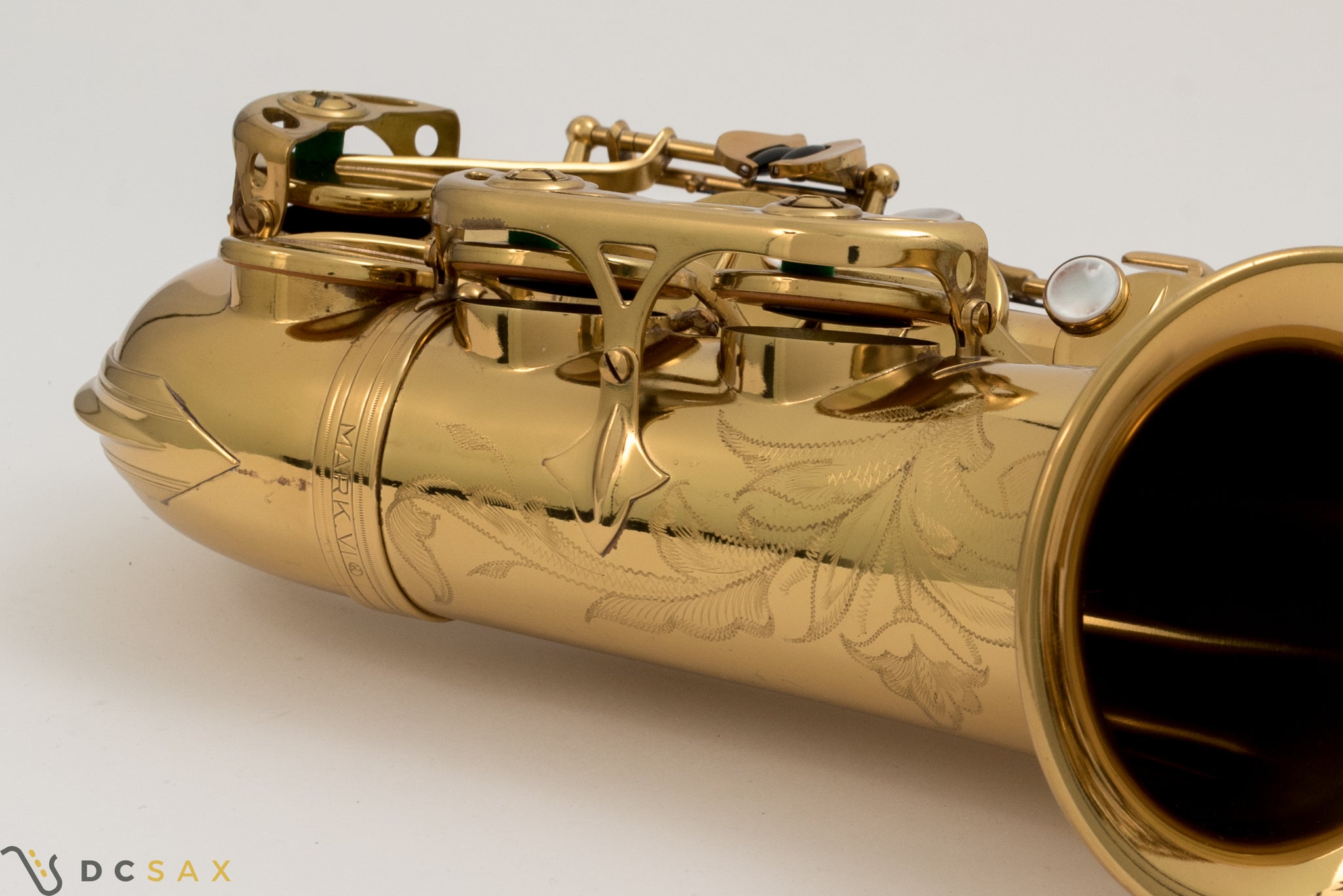 Selmer Mark VI Alto Saxophone, Near Mint, Medium Bow, Video
233,xxx Selmer Mark VI alto saxophone with 99%+ original lacquer. This sax was recently acquired from its original owner who used it in high school for a year or so before being put away in its case for the next several decades. The sax was just overhauled before I acquired it, so the pads are new and sealing perfectly. The horn still has tight crisp action, giving it the feel of a new horn. There are no dents anywhere and incredibly little lacquer wear for a horn of its age. The neck is original to the horn and has never been bent down. The bell flare is also perfect and has never been bent. The sax comes in its original case. Both latches work perfectly. 
This horn has a very pleasing combination of sonic qualities. The sound is compact and focused, which gives it incredible projection. However, there is a refinement and sweetness to its character that makes me think this could lend itself to playing in all different styles, from classical to jazz. This sax has a medium bow, which is the preferred bow design for most saxophonists. It offers the best combination of solid intonation and great sound.