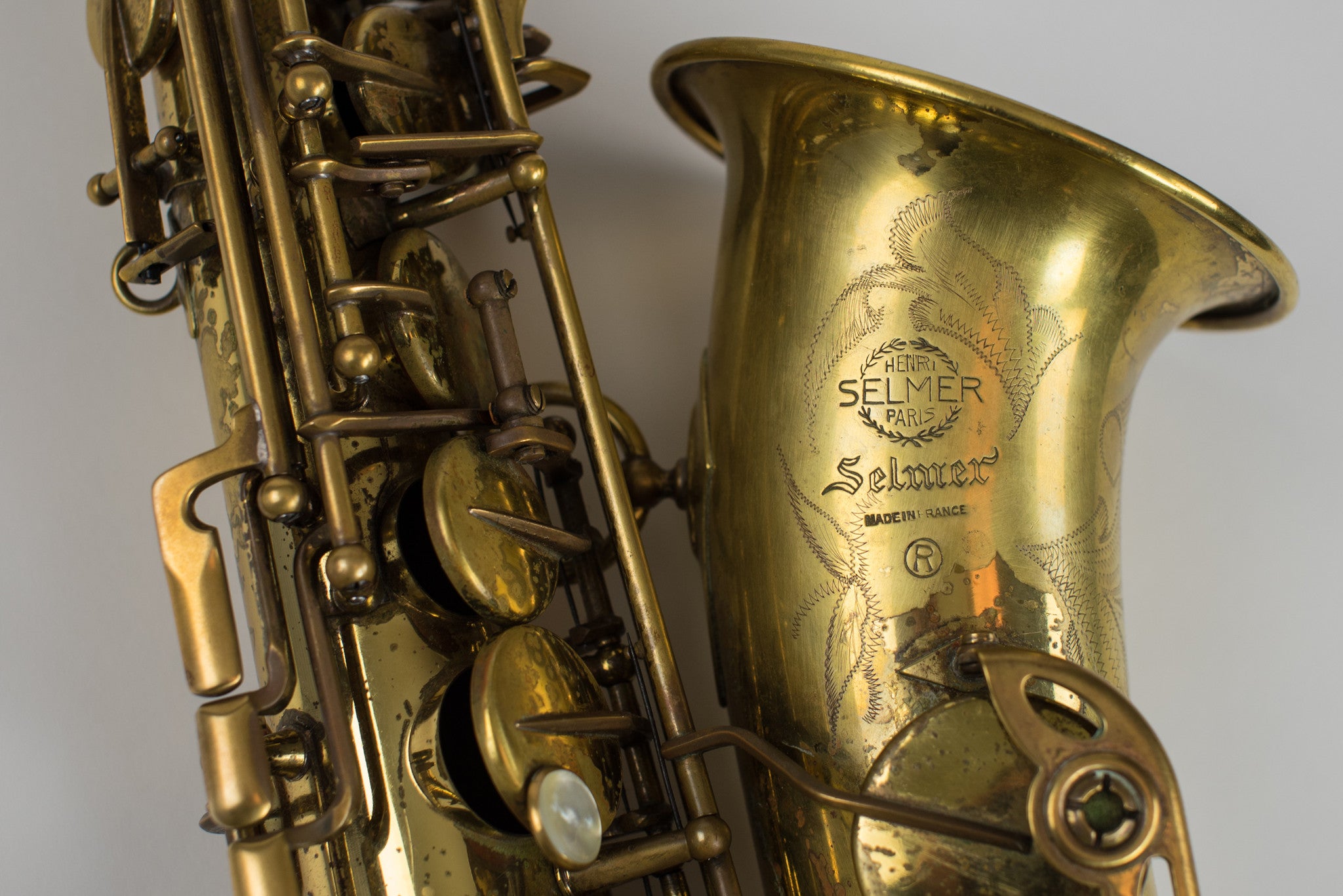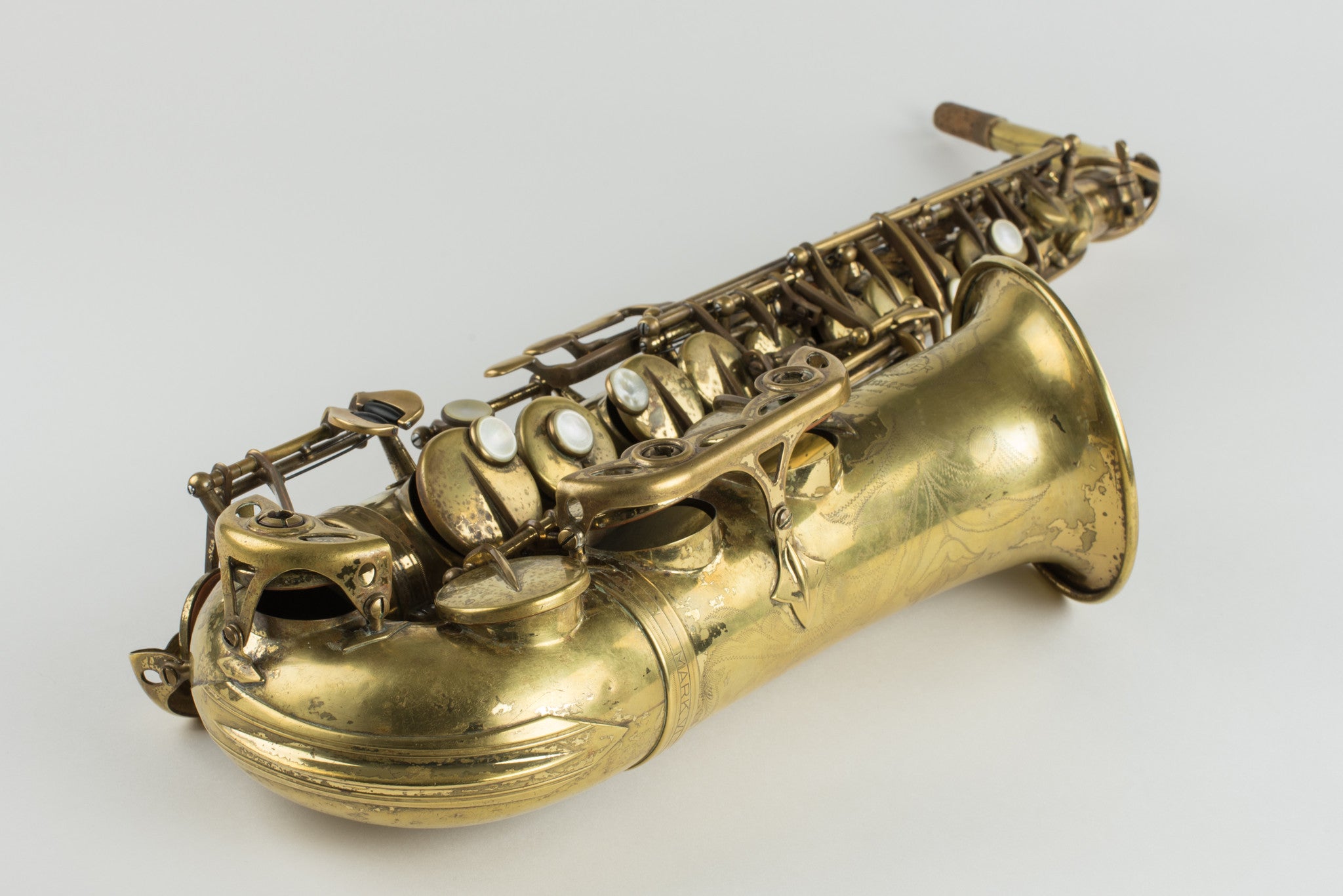 Selmer Mark VI Alto Saxophone Original Lacquer, 235,xxx, Beasonators!
Selmer Mark VI alto saxophone, s/n 235,xxx. This is an original lacquer saxophone, which was previously owned by a top DC professional saxophonist. He is primarily a tenor player, although this was his main alto for many years. He decided to sell it because he is not playing any alto these days. 
This horn was previously overhauled by Ken Beason who installed his own Beasonators, which are oversized domed brass resonators. These are top of the line resonators and are reusable for future pad work. The pads have some age on them, but everything is sealing very well, after getting checked over by my local repairman. The pads still have quite a bit of life left in them.
The sax has never been relacquered, but much of the original lacquer has faded away. The finish is quite striking in its current condition. The horn is generally in good shape. It looks like some dents were taken out of the bow at some point, and the low Eb post looks to have been resoldered in the past. Otherwise, the horn is fairly straight and needs absolutely nothing from its new owner.
This is a very fun and engaging Mark VI to play. The beasonators definitely give the sound some extra brightness and projection, and the end product is great. 
This horn comes with a used ProTec case. However, please message me if you're interested in purchasing this saxophone with a new Bam Case. DC Sax is now a Bam dealer and we can give you a great deal on a new Bam case with the purchase of this saxophone.