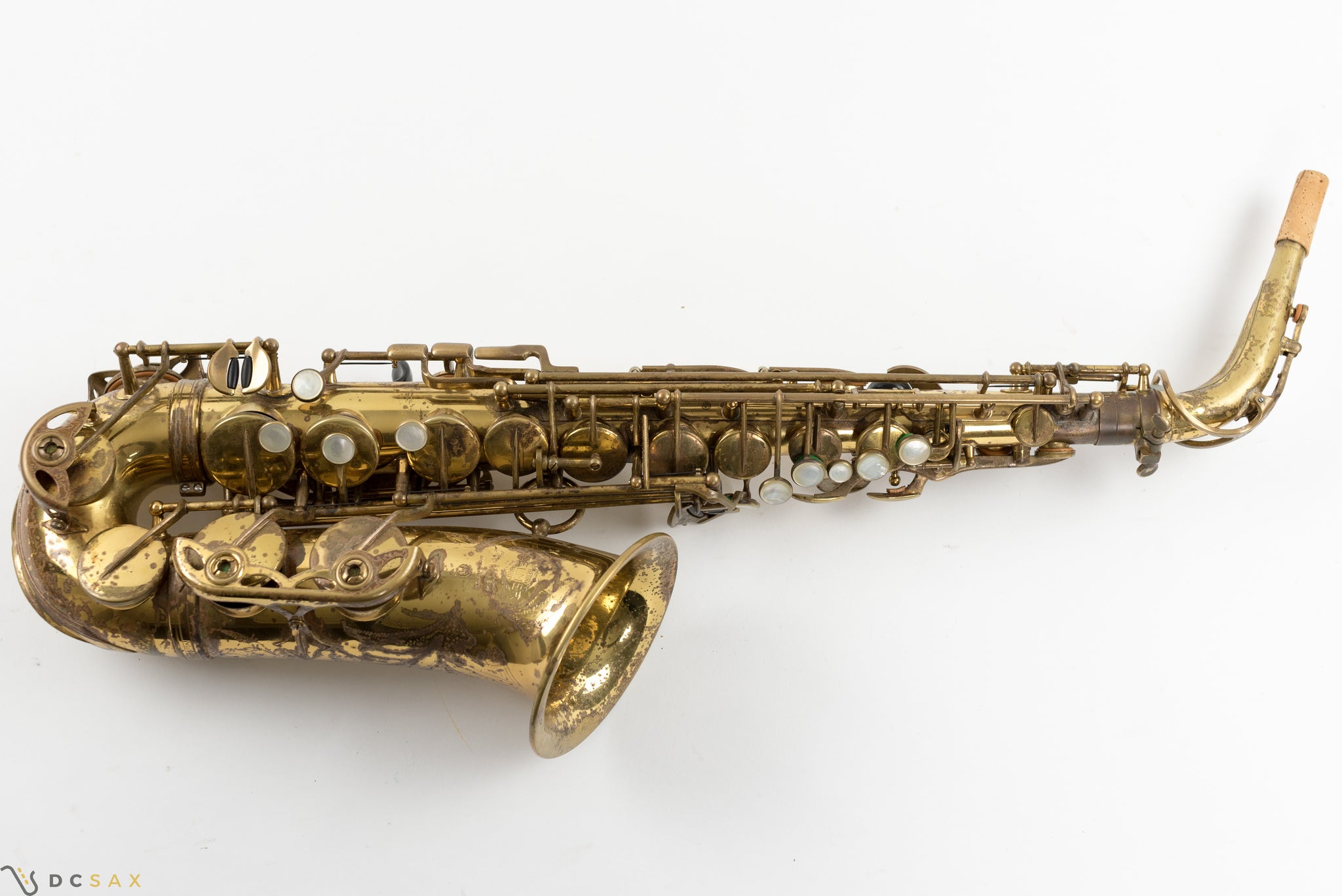 Selmer Mark VI Alto Saxophone, Original Lacquer, Overhaul, 224,xxx
224,xxx Selmer Mark VI alto saxophone, with approximately 65% original lacquer. This is a one-owner horn which was owned by a professional NYC based saxophonist. The sax just received an overhaul from by the previous owner in 2016. I just took it to my repairman for a checkup, so the pads seal perfectly and are in new condition. The sax plays perfectly from top to bottom. 
The sax is in good overall condition. Aside from the lacquer loss from honest playing, there are a couple cosmetic issues worth noting. There is a dent in the bow as well as a small dent in the bell. The Eb key guard has been resoldered in the past. The sax also appears to have been repaired near the lower octave vent.

I like how this horn plays. It's a great example of a medium bow Mark VI. It plays with nice punch and projection. Intonation is excellent, as you'd expect with a medium bowed Mark VI. From a player's perspective, this is a great all around Mark VI that I imagine will be hard to beat for its price.