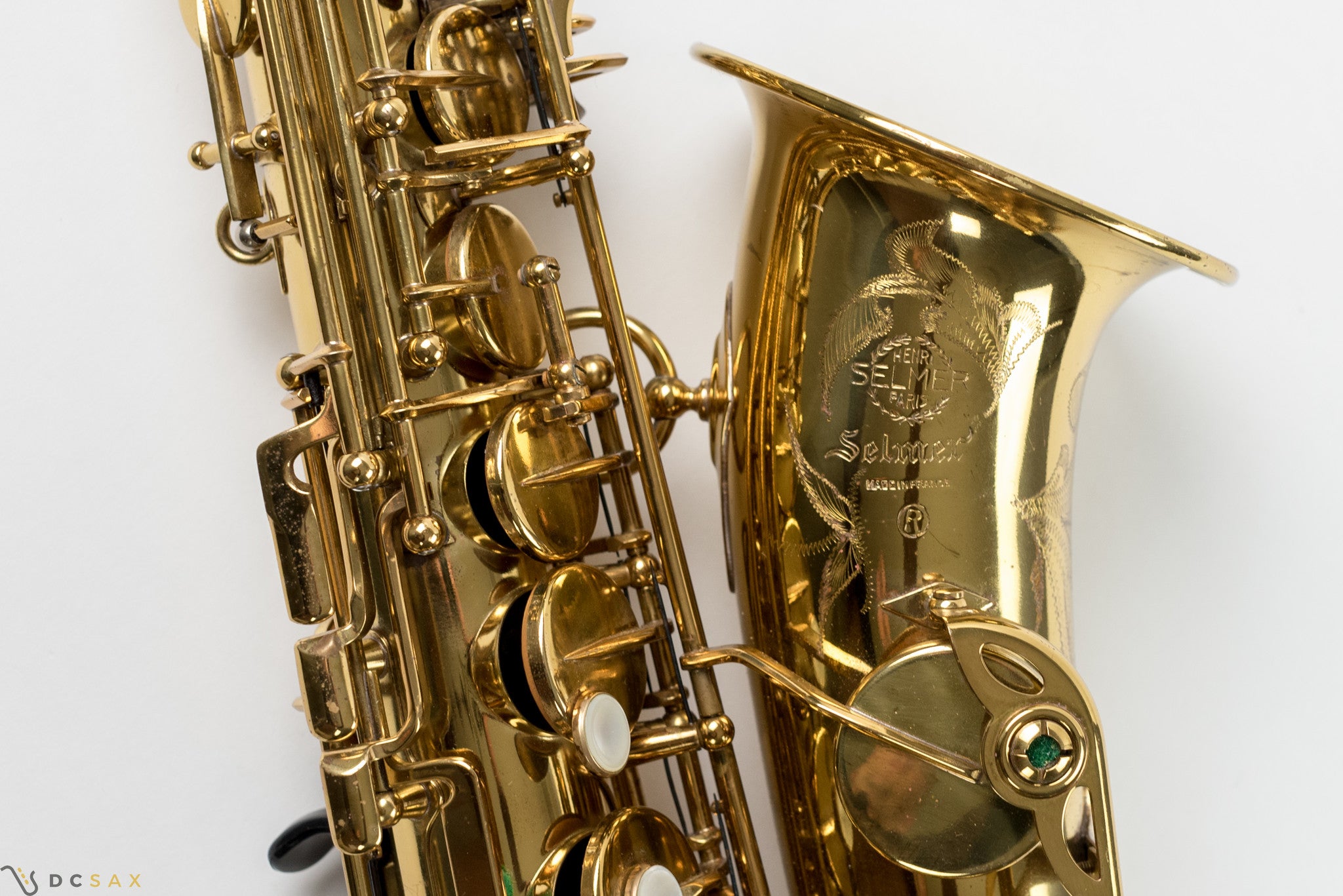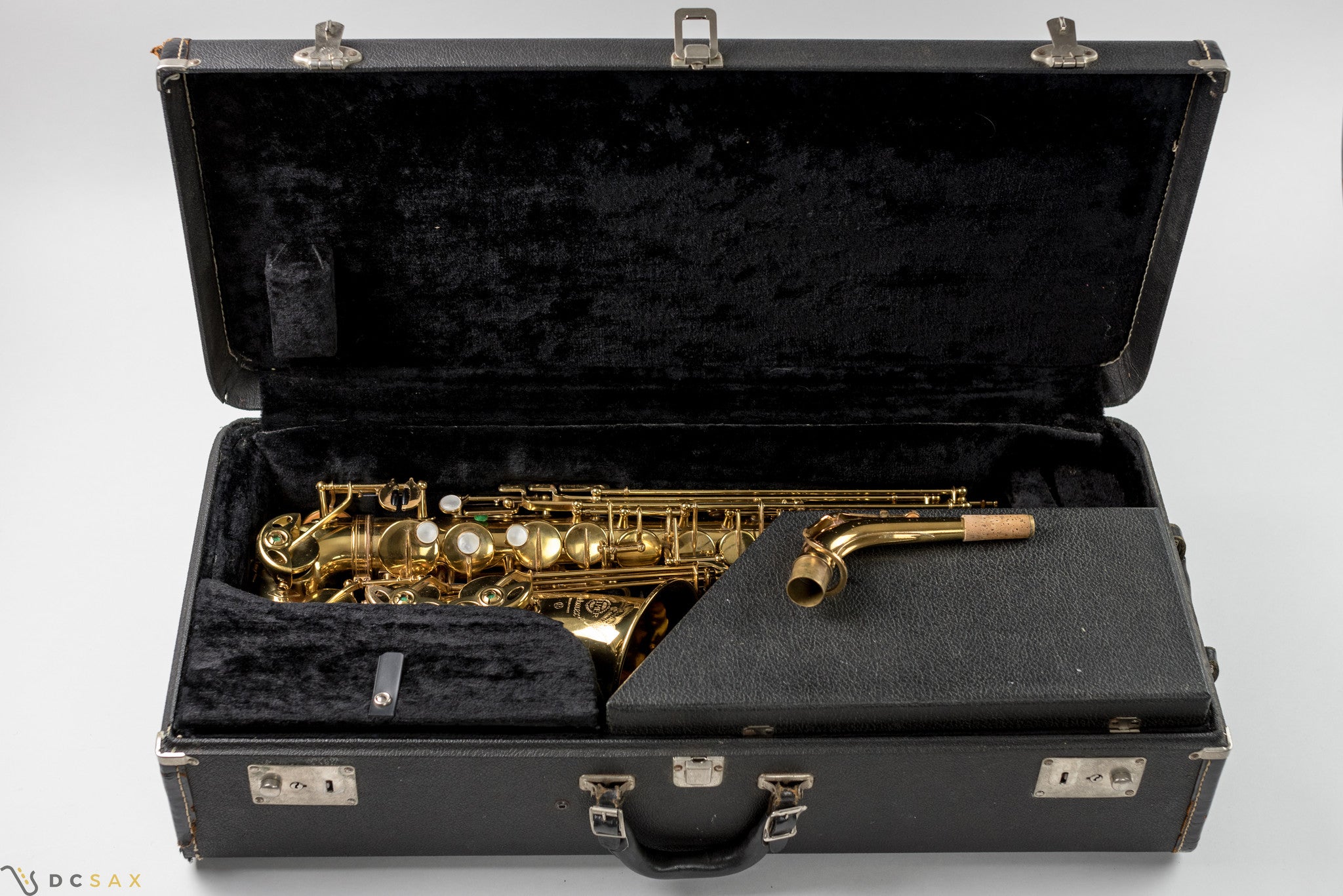 Selmer Mark VI Alto Saxophone, s/n 236,xxx, High F#, 99% Original Lacquer
Selmer Mark VI alto saxophone, s/n 236,xxx. Here is a one-owner Mark VI alto saxophone in amazing original condition. Regardless of age, it's difficult to find a Mark VI that has been this well cared for. The neck is original to the sax and has never been pulled down. The tri-pack case is also original and even has the clarinet insert.
The previous owner just had the saxophone overhauled in 2016, so nothing will need to be done to it for a long time. The overhaul was done well, but I had my repairman tweak it to my specifications. I'm very picky about how a horn should play and feel. The keys were a bit closed so I had my repairman open them up a bit. The pads were regulated so there are absolutely no leaks. He also removed a small dent under a low C foot guard, which required resoldering one of the feet. The results are fantastic. The horn is free blowing and even from top to bottom. It plays with a full, assertive sound. 
Selmer experimented with different alto bow lengths and ultimately went to the medium bow in 1966. All horns produced after this essentially have the same bow length and generally have similar playing tendencies. The medium bow is generally considered having the best intonation from top to bottom.