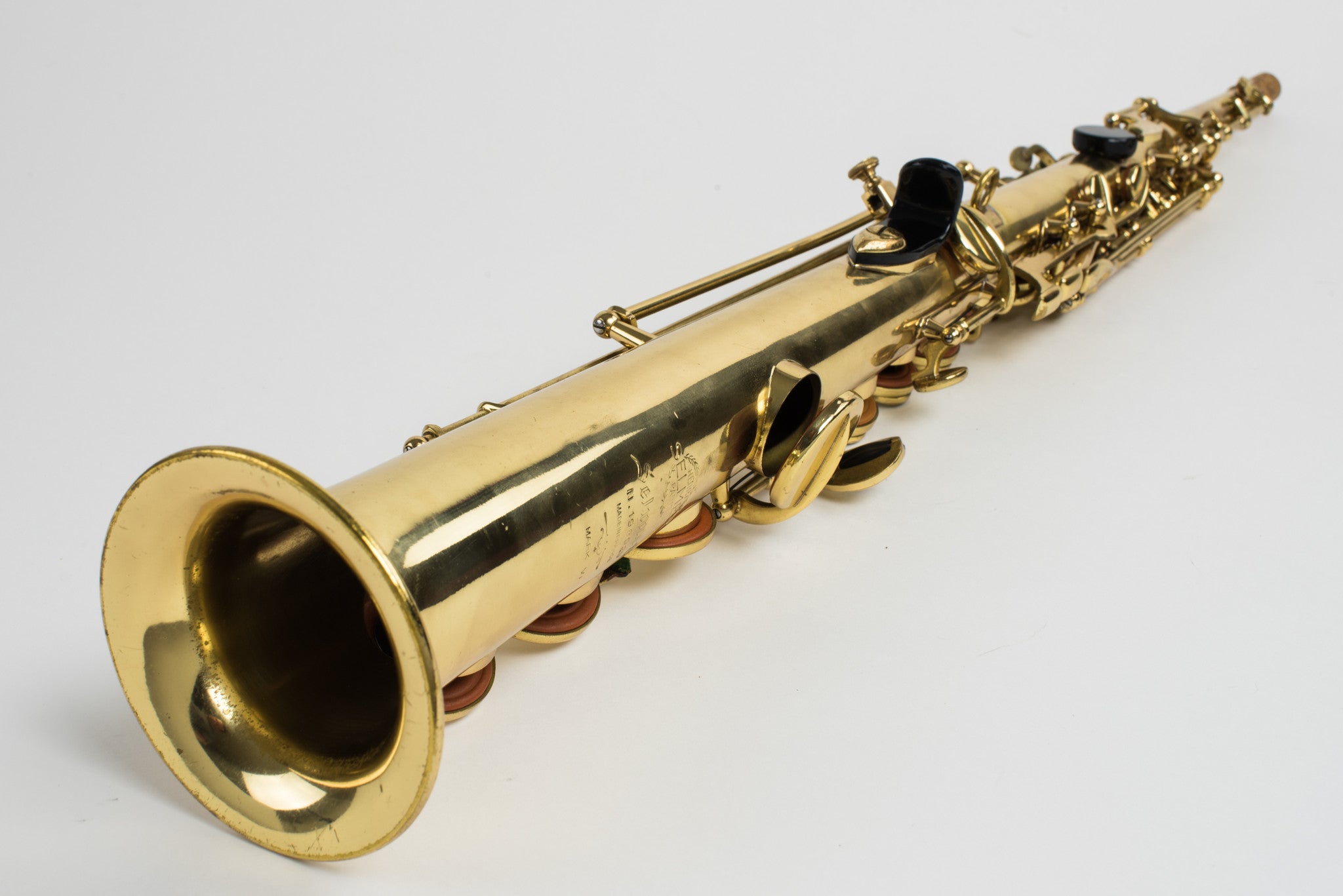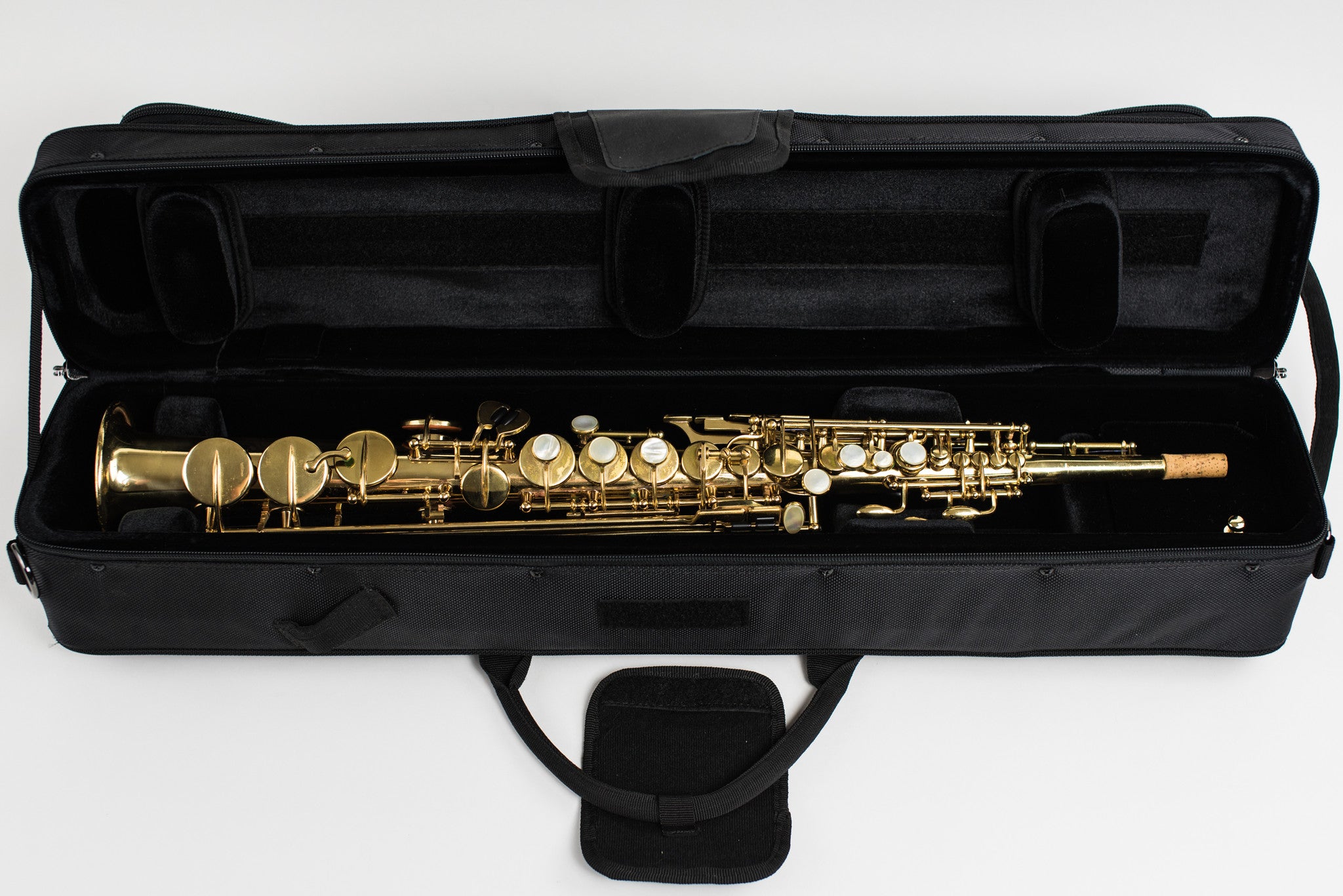 Selmer Mark VI Soprano Saxophone, 198,xxx, Original Lacquer
Selmer Mark VI soprano saxophone, s/n 198,xxx. Selmer made the mark vi soprano saxophone until the 1980's, so here's one that was produced when they were still making Mark VI tenors and altos. In that light, it is truly from the Selmer Mark VI era. The sax has all original lacquer which is still in great condition after 40+ years, and has about 90% remaining.
The sax has a recent overhaul from my repairman.  The pads are in perfect/new condition and this horn needs nothing! One often cited criticism of Mark VI sopranos is that they never had a neck strap ring. My repairman installed one, which for me is a necessity. This is a huge upgrade for already a fine saxophone.The sax plays wonderfully. It has that great Mark VI vibe to it.  There's a tremendous core to the sound and effortless response.