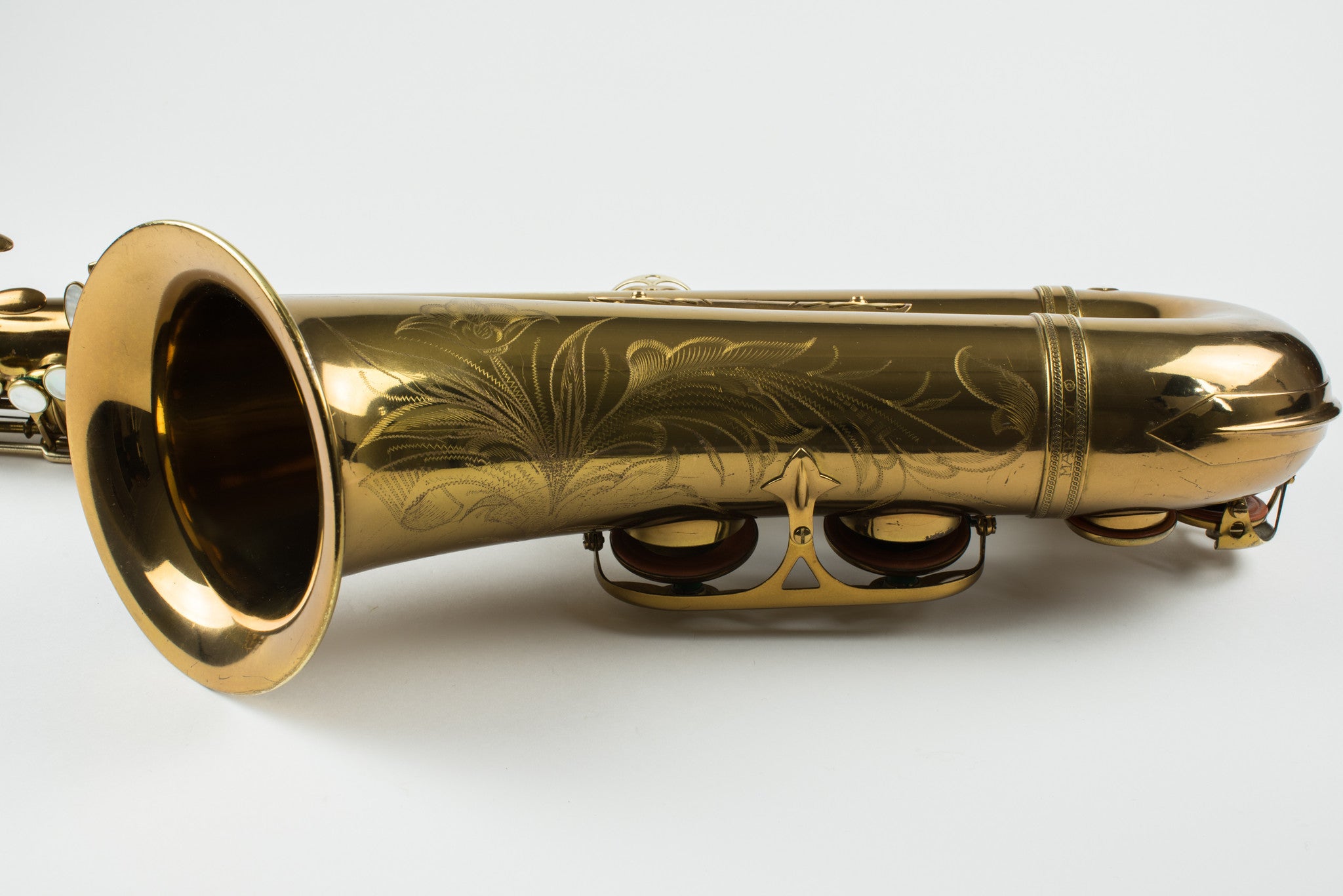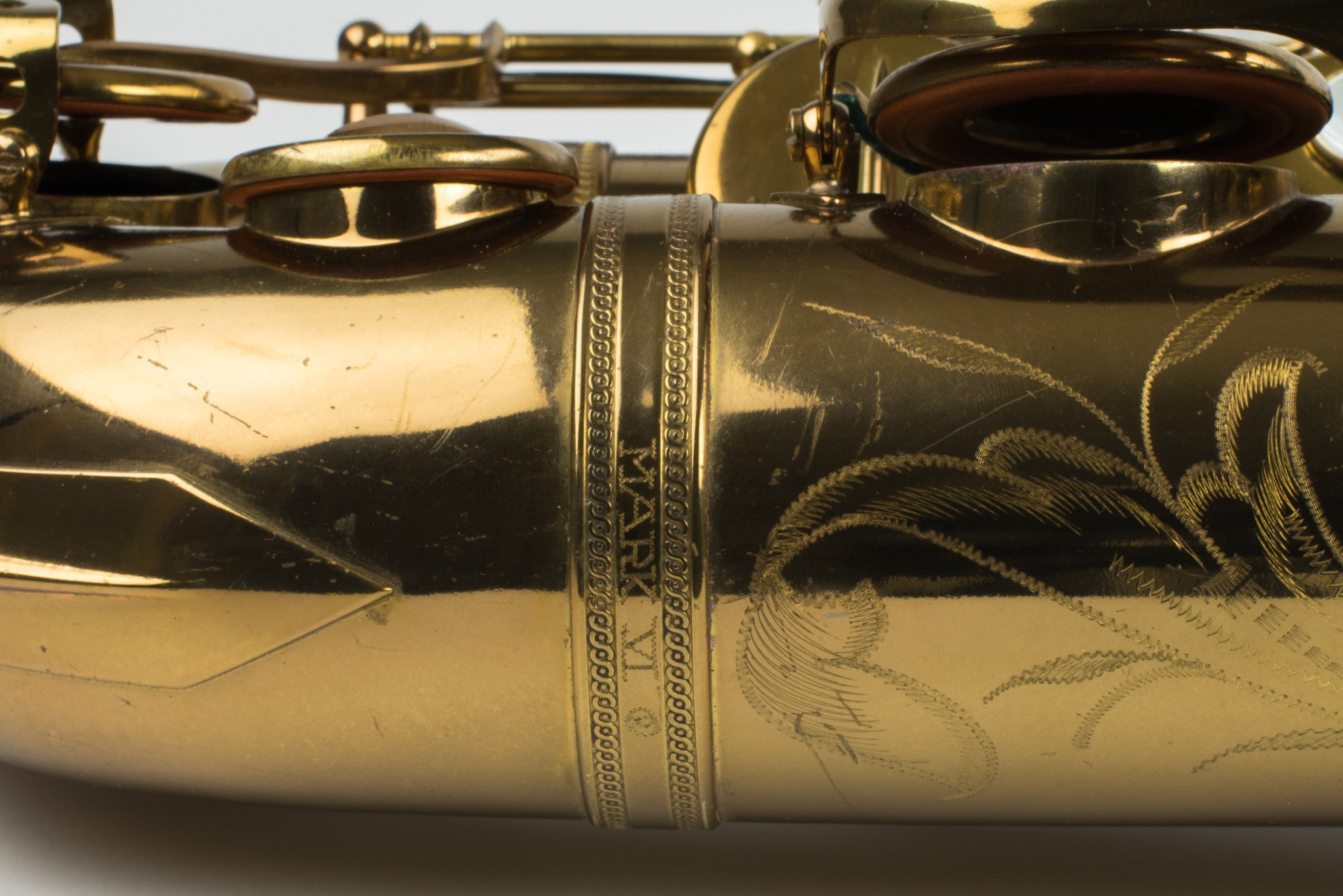 Selmer Mark VI Tenor Saxophone 116,xxx, 98% ORIGINAL LACQUER
Here is a 116,xxx Mark VI tenor saxophone with approximately 98% of its original lacquer remaining. It's in incredible condition for its age. As you can see in the photos, it's nearly 100% perfect with very few cosmetic blemishes. The action feels incredible, and the horn is very straight. It appears as if a small dent was taken out of the bow in the past, but there is no other evidence of repairs to my eye. The neck is perfect and has the same s/n as the horn. The pads are in excellent condition and have domed resonators. 
My repairman regulated and cleaned this sax, so it's in perfect playing condition, ready to be taken to your next gig. 
Selmer changed some keywork at 117,xxx, so this is one of the last horns that has the older style side Bb and C keys, which most pros prefer. 
Sonically, this horn has a ton of power. It is brighter than the 101,xxx in our shop, but it still retains a wonderful core and complexity to the tone. This is the perfect horn for someone who is looking for that 5-digit Mark VI sound but with a little extra energy in the tone. This is an extremely fun horn to play.