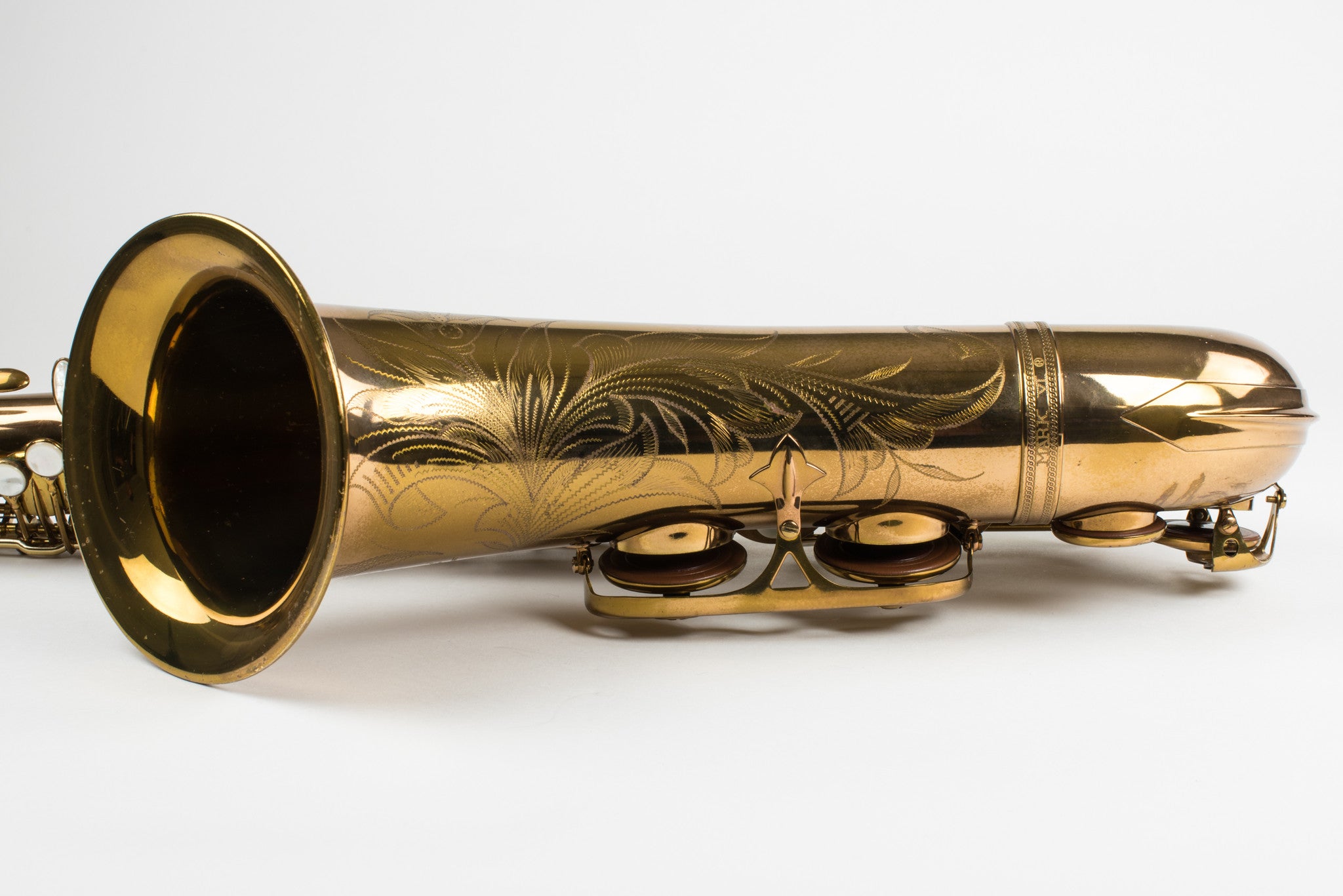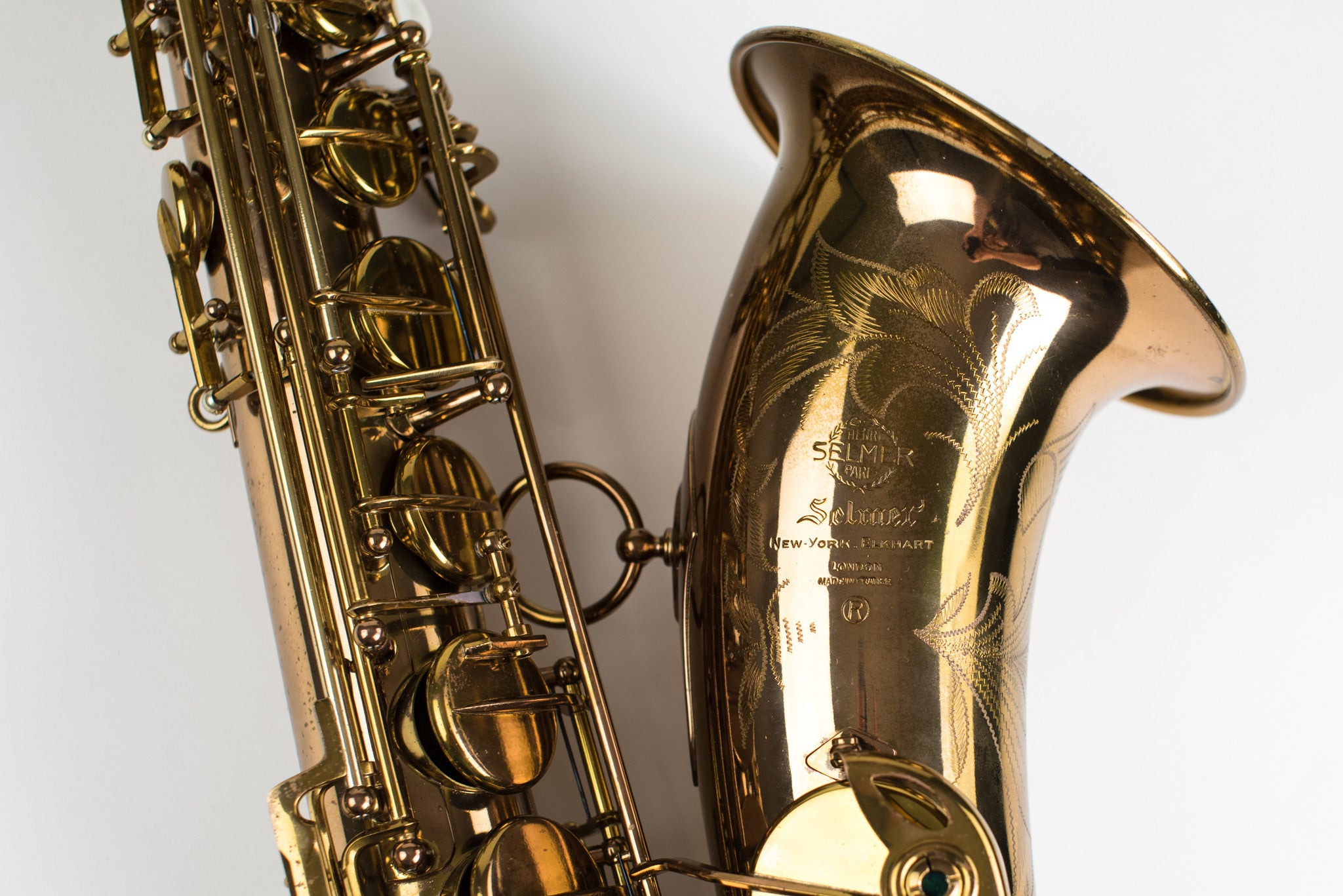 Selmer Mark VI Tenor Saxophone 121,xxx, 99% Original Lacquer, Top Overhaul
1964 Selmer Mark VI tenor saxophone, s/n 121,xxx. Here's an early Mark VI tenor in near mint condition with 99%+ original lacquer. This sax plays extremely well. Many players love this s/n range. The best ones have the tonal complexity, full of higher overtones found in many 5-digit tenors, but have an extra gear that really allows you to push into higher dynamic ranges. All in all, this is the best of both worlds.   
This sax just came back from my repairman who performed a top of the line overhaul with nylon resonators, which is what this VI originally came with. The neck has the matching s/n and is in perfect structural condition, never having bent down. The only flaws to speak of on this horn are a couple places on the bow where minor dents were removed, as well as some very small dings around the RH thumb hook. Despite this, the overall condition of the lacquer is rather amazing, with very few scratches and splotches. Truly a beauty to behold! The sax comes in the original Selmer gray zippered triple case. I invite you to try this horn risk free.