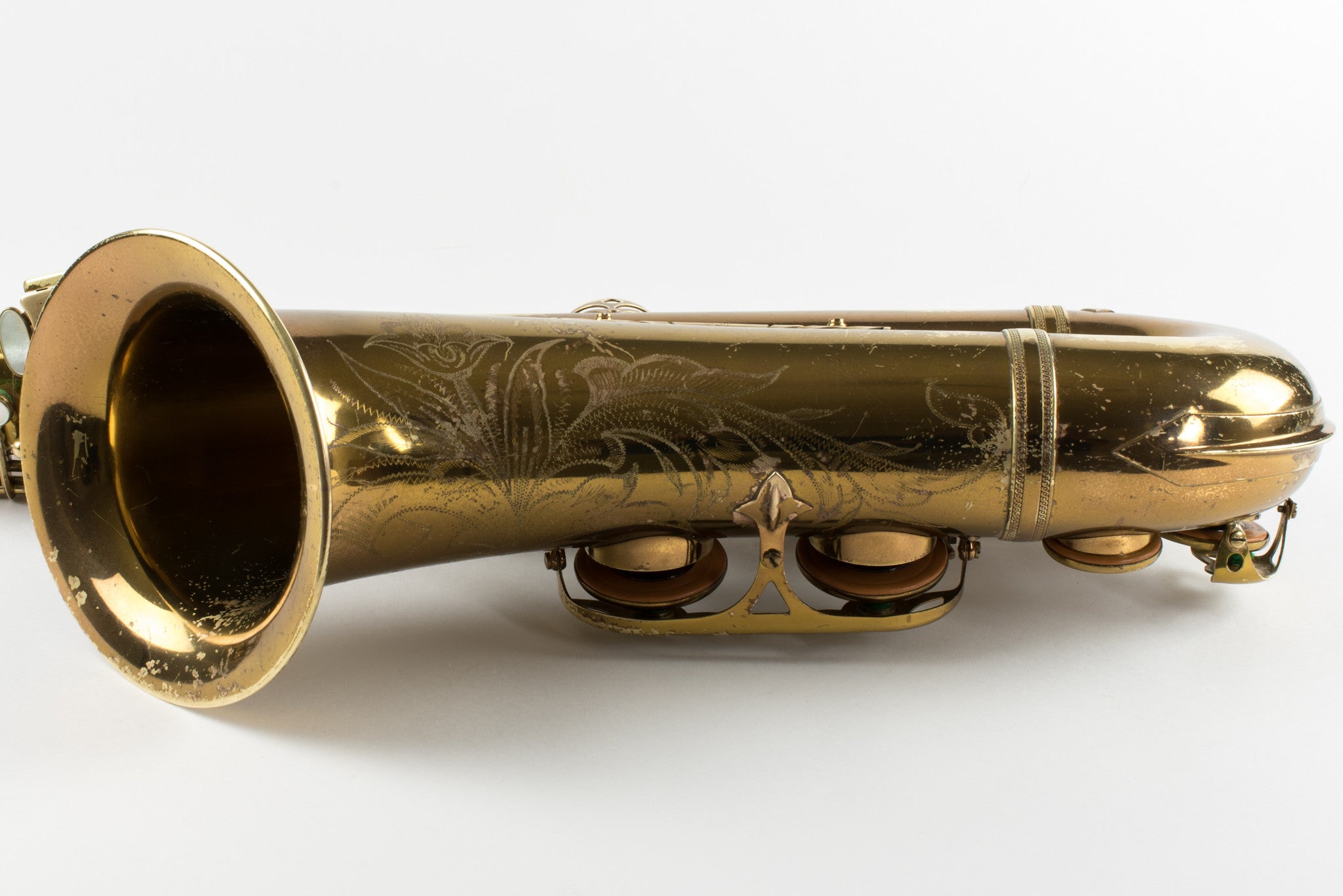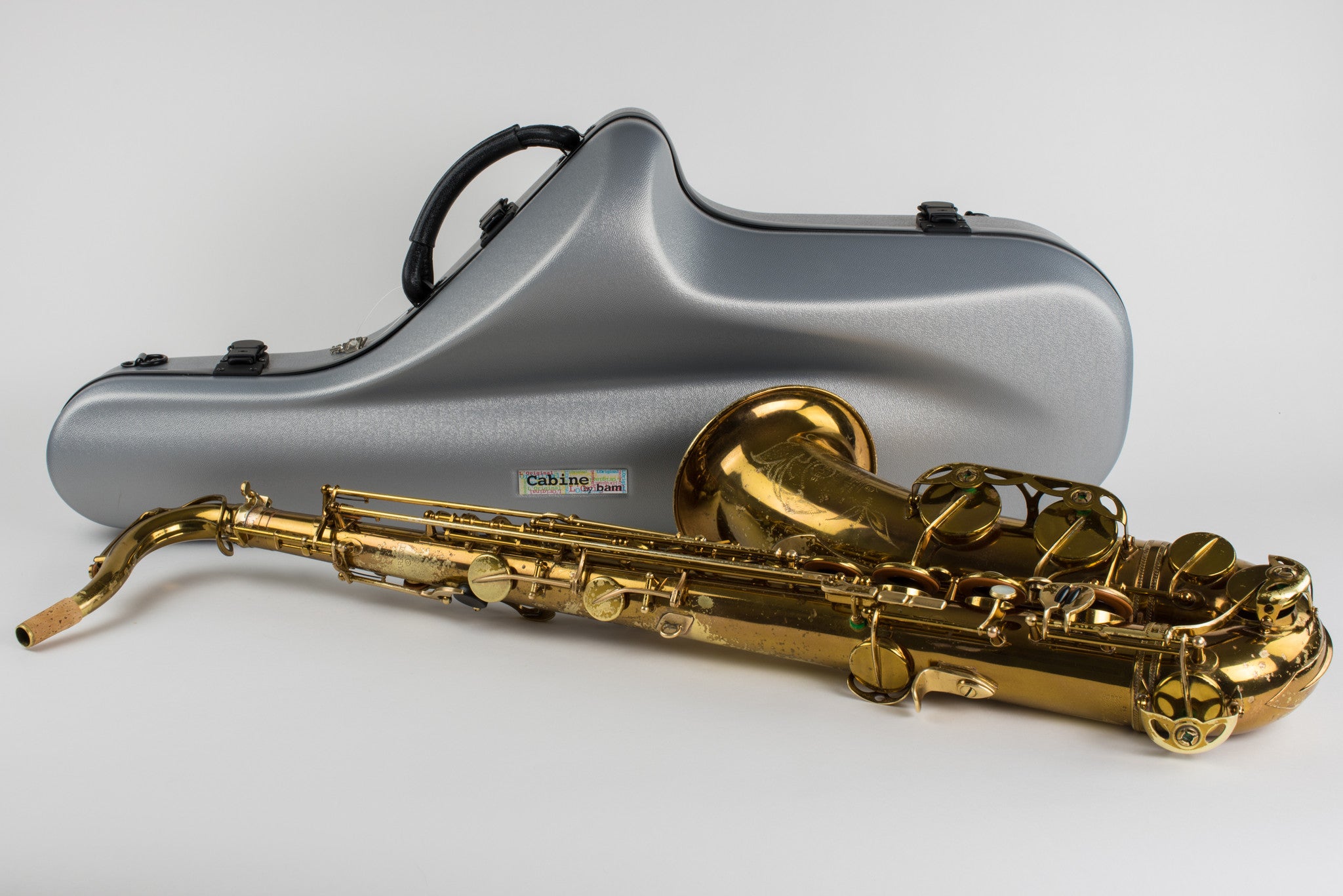 Selmer Mark VI Tenor Saxophone 79,xxx, 90% Original Lacquer!
Vintage 1958 79,xxx Selmer Mark VI tenor saxophone with approximately 90% original lacquer. This is a very well preserved, prime era Mark VI tenor, formerly owned by a famous saxophonist who was once a member of the Stan Kenton Band and the Maynard Ferguson band (I'd be happy to share the specific details with the new owner). As you can see from the pictures, the sax is in great overall condition for its age. There are some small micro-dents in the bow, but everything else is very straight. The bell flare is perfect and the neck is in pristine condition. The neck s/n is 7x,xxx, and was likely swapped out by the original owner for one that played better. This used to be a fairly common practice. The pads are all in excellent condition and appear to have many years left in them. My repairman didn't have to change any pads when adjusting and cleaning the horn. 
This horn has a focused, dark tone that is exactly how the best 5-digit Mark VI tenors should sound. This is an amazing playing horn, but one feature that stands out for me is the clarity of the palm keys. They really resonate beautifully and is something that stuck out to me immediately upon picking the horn for the first time.
This horn comes in a brand new/never used Bam Cabine saxophone case, which fits this Selmer like a glove. These cases alone sell for $400.