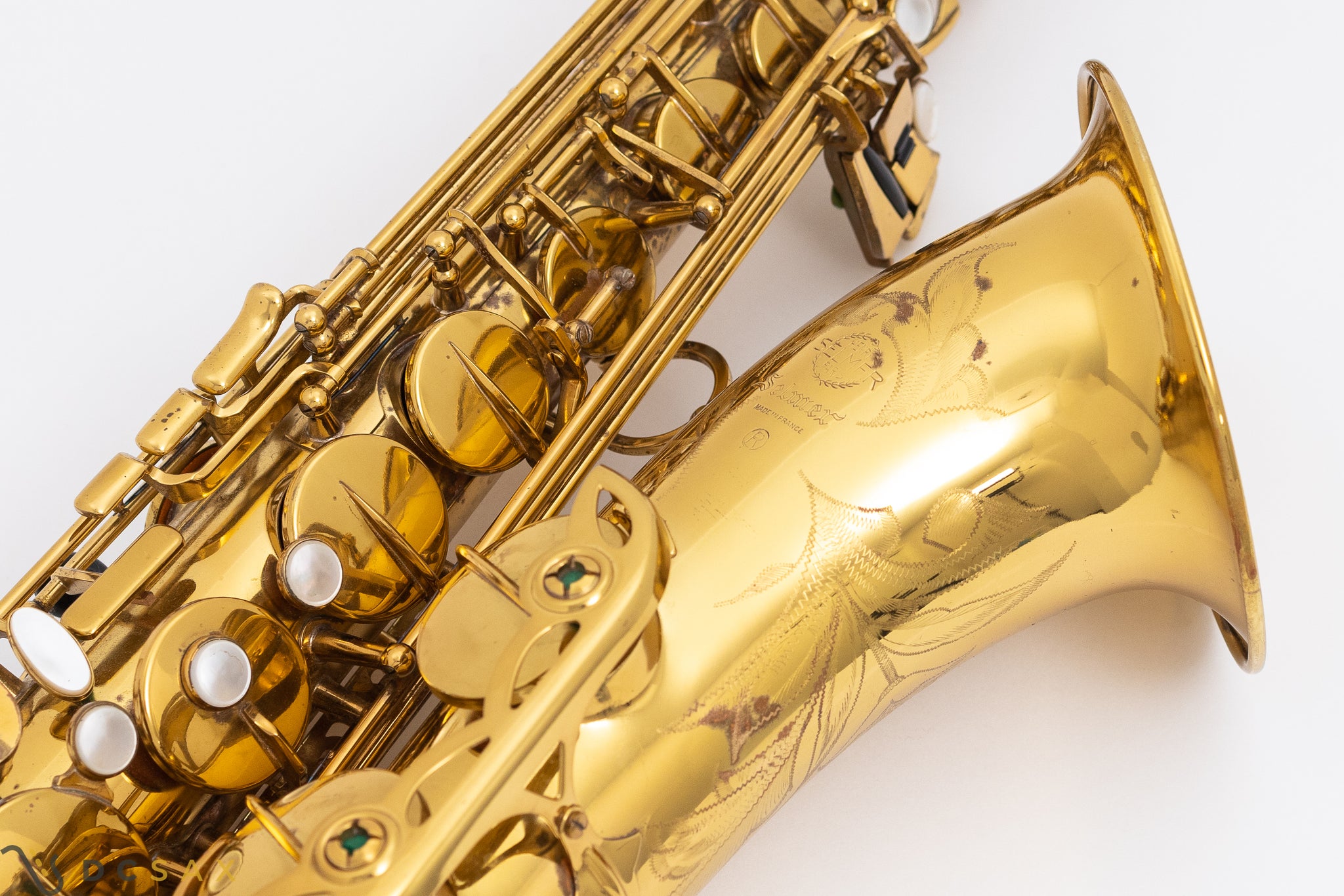 Selmer Mark VII Tenor Saxophone, 99%+ Original Lacquer, Video
Selmer Mark VII tenor saxophone, s/n 245430. This is a very early Mark VII, produced in 1975, months after the last Mark VI was made. Many players prefer these early Mark VII's to the later ones. This has the M serial number prefix, which was present on the earlier Mark VII's. 
My tech just serviced this horn, replacing a couple of pads and corks. He also replaced the neck cork. The sax is playing very well on a set of mostly original pads. Despite their age, they are still in good condition and seal well. 
Although the Mark VII has a somewhat tarnished reputation from coming after the Mark VI, these are still great horns and a tremendous value. They capture the vintage Selmer sound at a price point that's quite attractive. You can still get one of these for about half of the cost of a new Selmer.