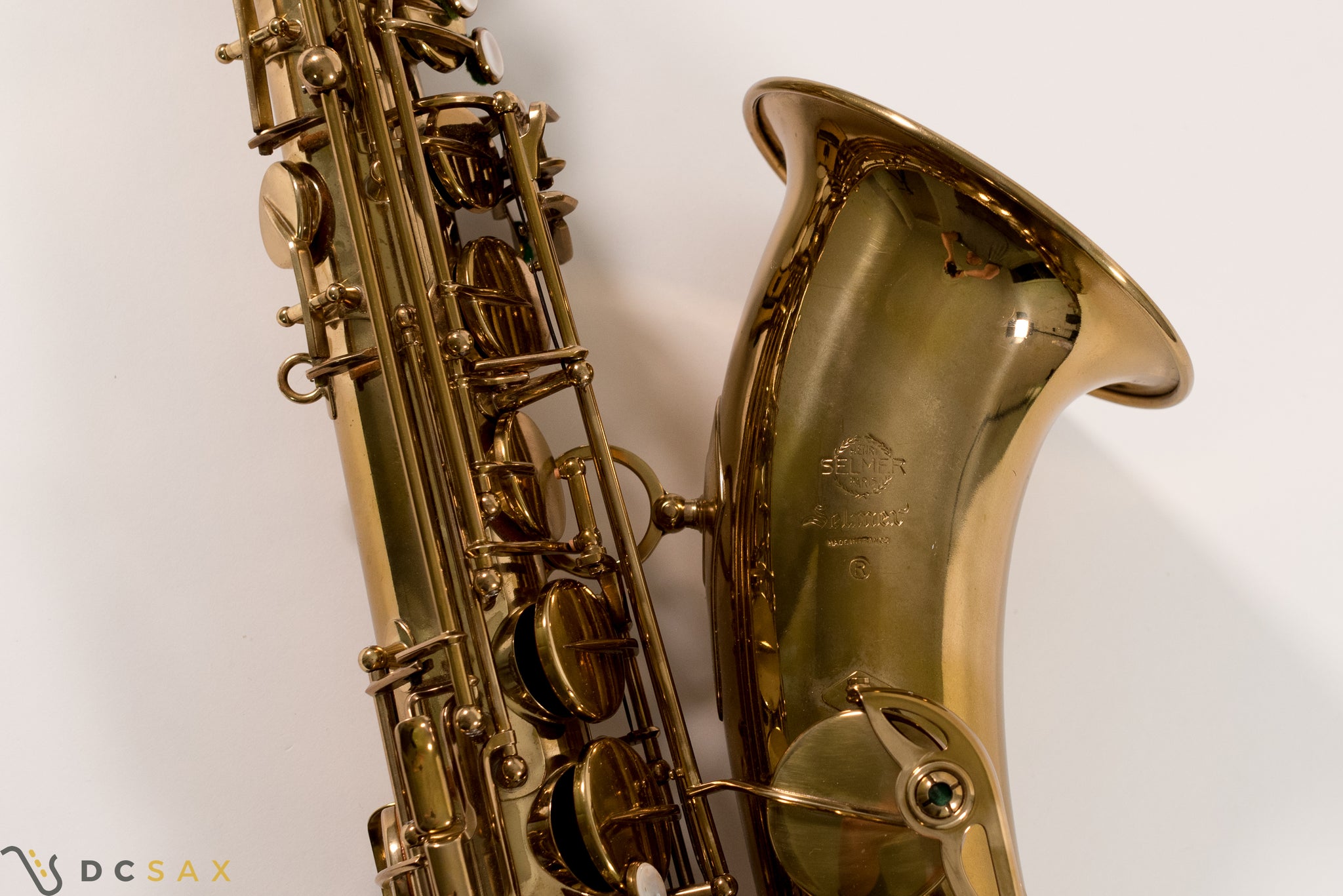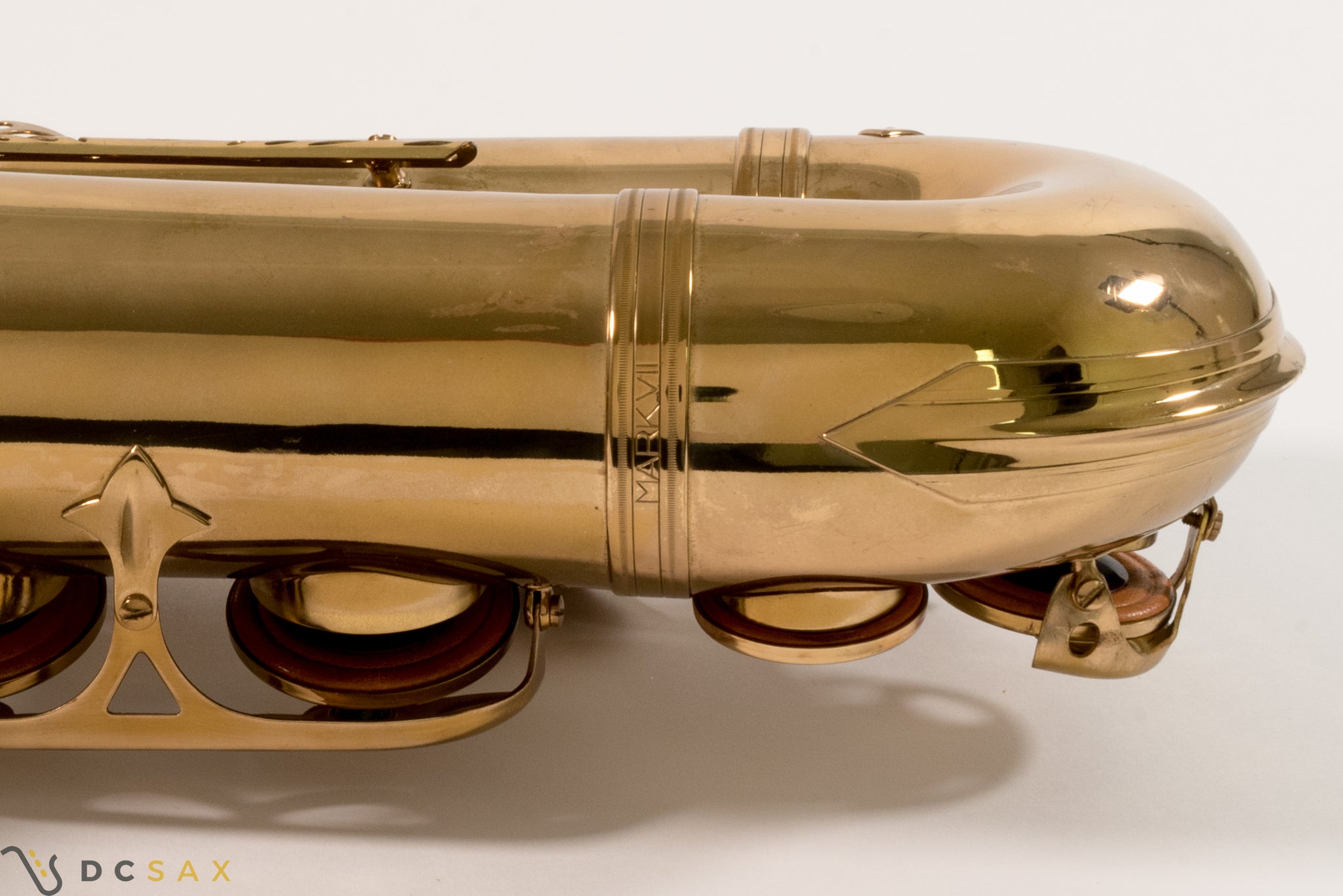 Selmer Mark VII Tenor Saxophone, Near Mint
Selmer Mark VII tenor saxophone, s/n 285683. Here is a gorgeous early Mark VII which still has the M serial number prefix, which is generally considered more desirable than the later N prefix horns. This saxophone arrived with original pads and looked like it hadn't been played since it was purchased new. The condition is remarkable for a horn that is 43 years old. The action still feels crisp and tight, and the pads, although old, show little wear and seal well. My tech just serviced the horn, replacing two pads and the neck cork. 
This is a very nice playing Mark VII. Tonally, it's on the darker side, and has a ton of warmth. It has that unmistakable vintage Selmer sound that is an absolute bargain compared to Mark VI's in similar condition.