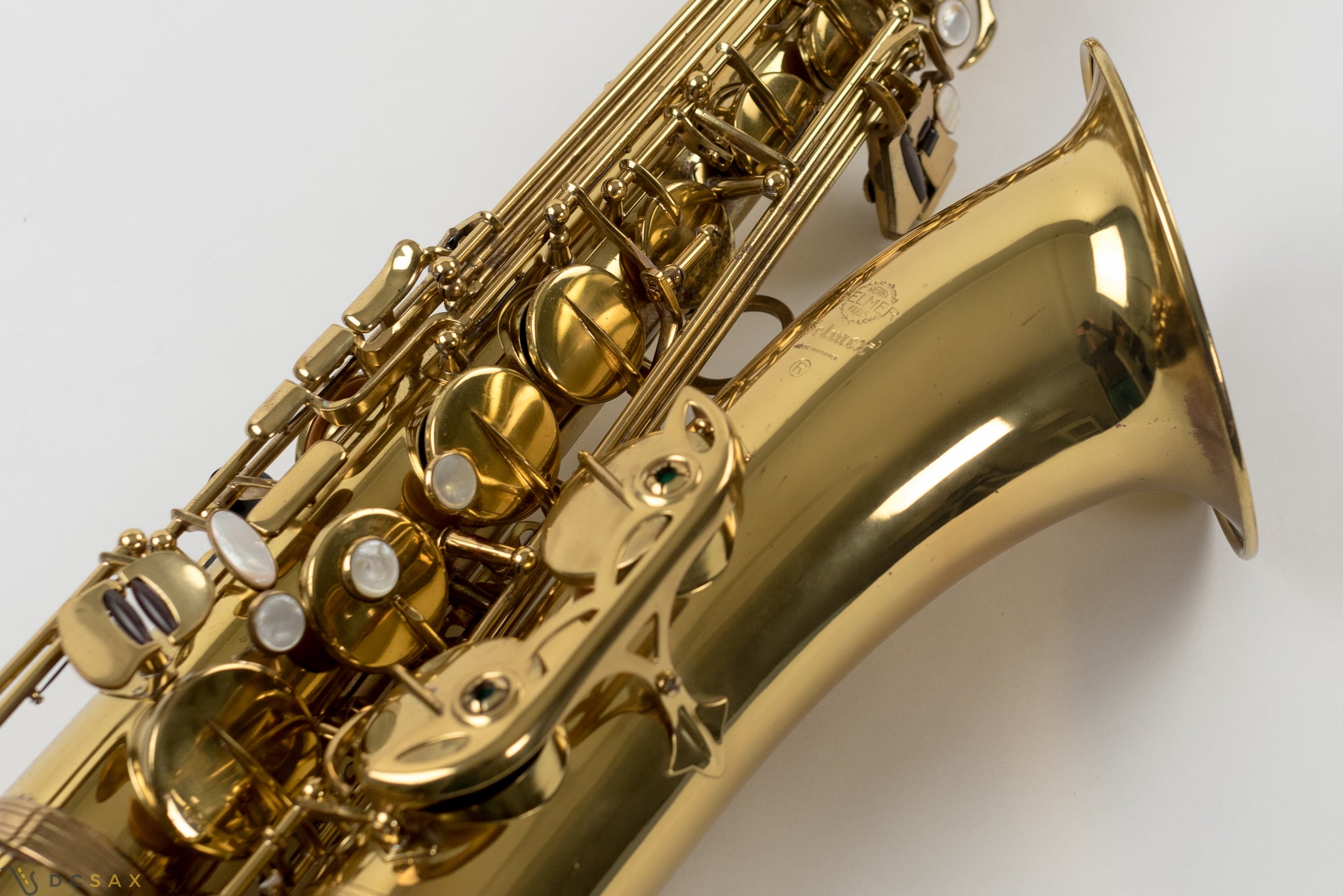 Selmer Mark VII Tenor Saxophone, Near Mint, Fresh Overhaul, Video
300,xxx Selmer Mark VII tenor saxophone. Here's a Mark VII that is in near mint condition. The sax arrived with all original pads and my repairman performed a full overhaul prior to sale. The sax is in incredible condition and shows few signs of wear. The sax comes in a vintage Selmer case in excellent condition for its age. 
This is a unique horn, because it's marked as a "B-stock" horn. Selmer often designated horns as B stock if there was cosmetic damage prior to sale. There is an area of missing lacquer around the neck saddle which came off and appears to have been repaired by the factory. There is no damage in this area, so my best guess is that the octave key was never properly attached and had to be repaired prior to sale. The "B" can faintly be seen between the lyre and tenon screw, pictured below.
Fortunately, this sax is B-stock in name only and certainly not indicative of how it plays. There's a fullness and authority that a good Mark VII is capable of, and this one absolutely has it. The sound is unmistakably vintage Selmer, and could easily pass for a Mark VI in sound. This is a fantastic horn for the money, and one that will need no repairs for many years.