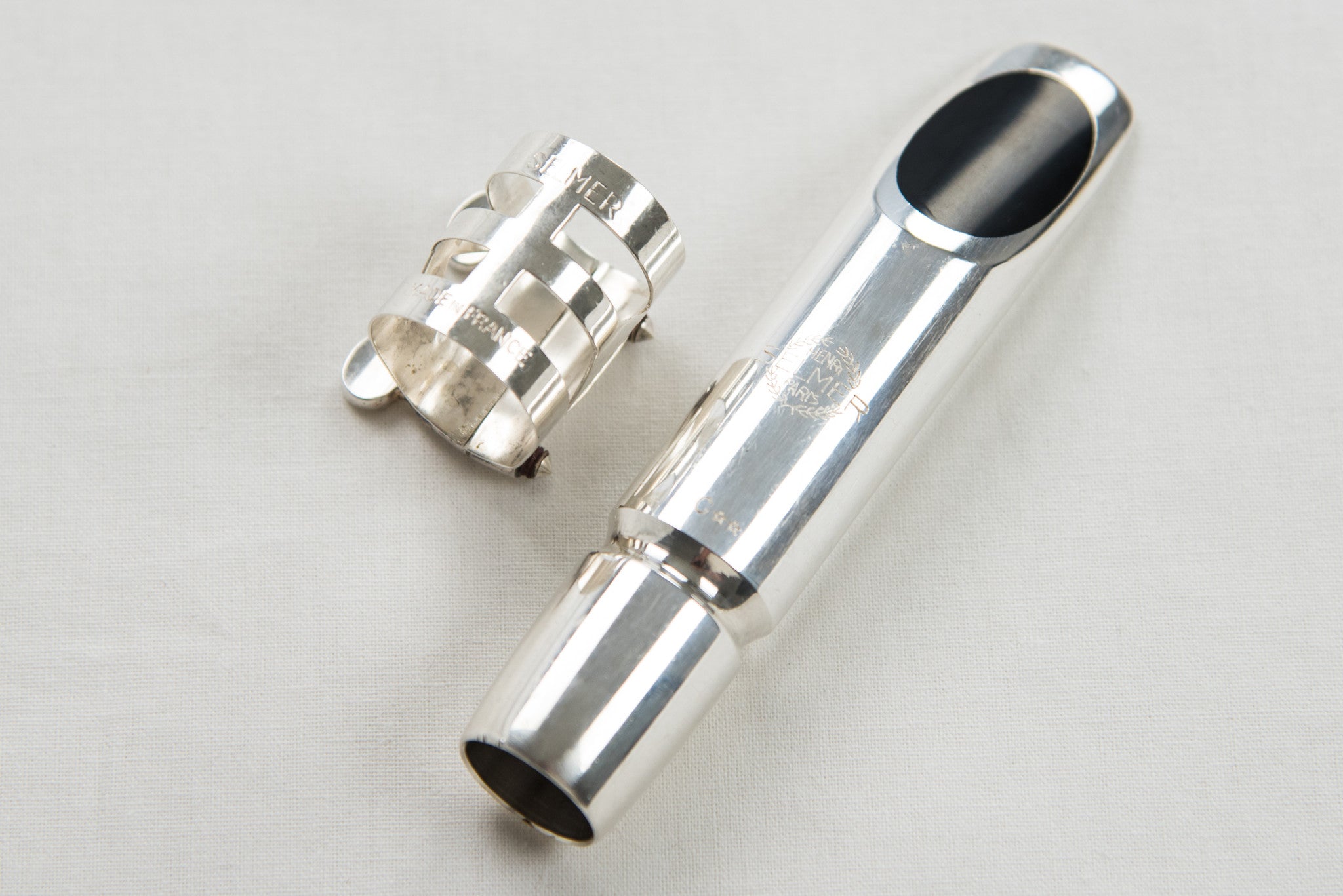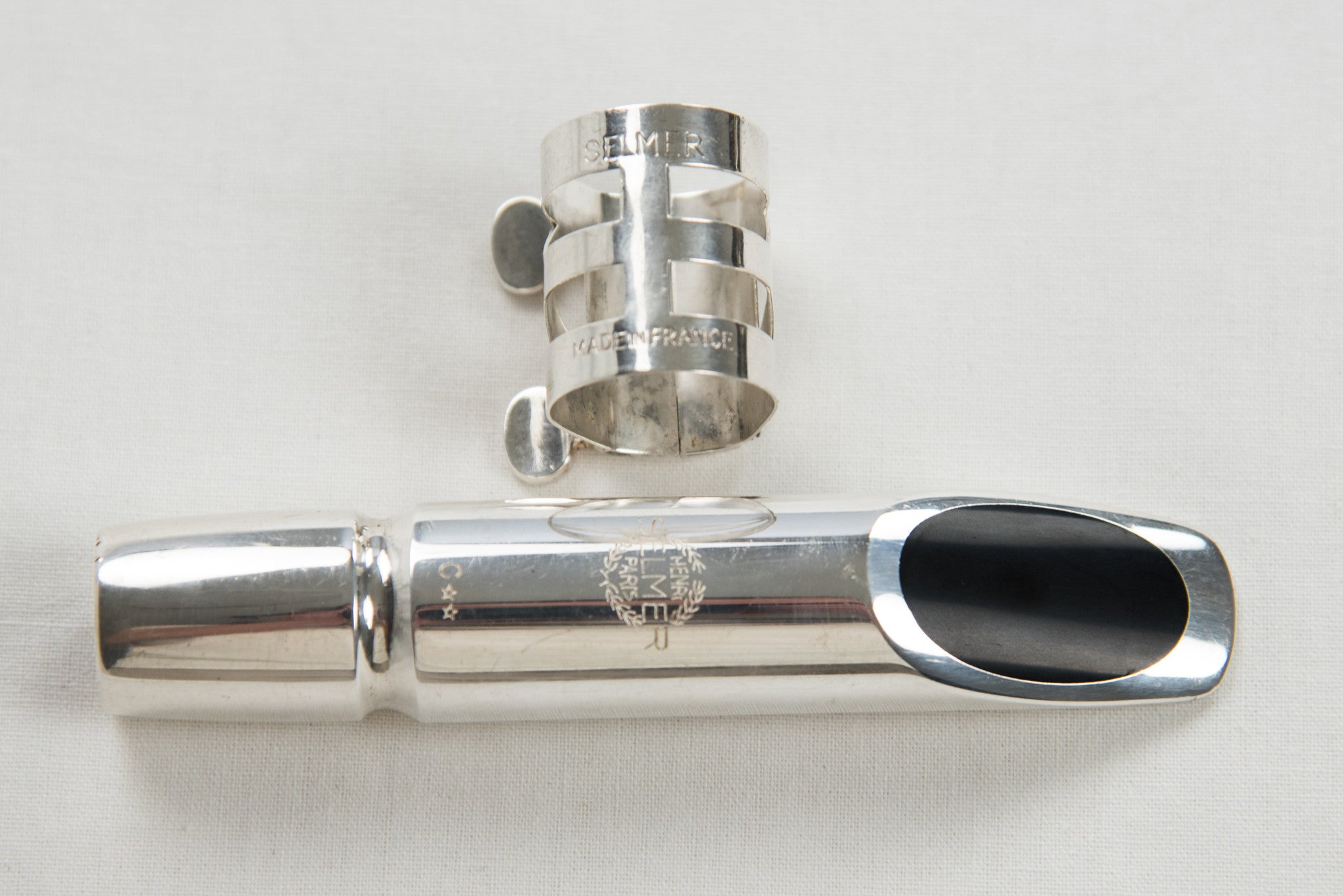 Selmer Metal Jazz Tenor Saxophone Mouthpiece C** With Ligature
Selmer metal Jazz tenor saxophone mouthpiece with a C** facing.  The original ligature is also included.  Overall the mouthpiece is in great shape, and table, tip and rails are excellent.  However, there's a small nick on the tip which you can see in the pictures. I spent a good amount of time playing on this mouthpiece, and I detect no flaw in its playability.  It's a great sounding mouthpiece.  However, given its small flaw, US purchasers are welcome to return the mouthpiece for any reason for up to 14 days, as long as you pay for shipping/insurance both ways. This is a top of the line mouthpiece which retails north of $800 and sells new online for over $400. Compared to that, this mouthpiece is a true bargain. 
The tip opening measures .069".