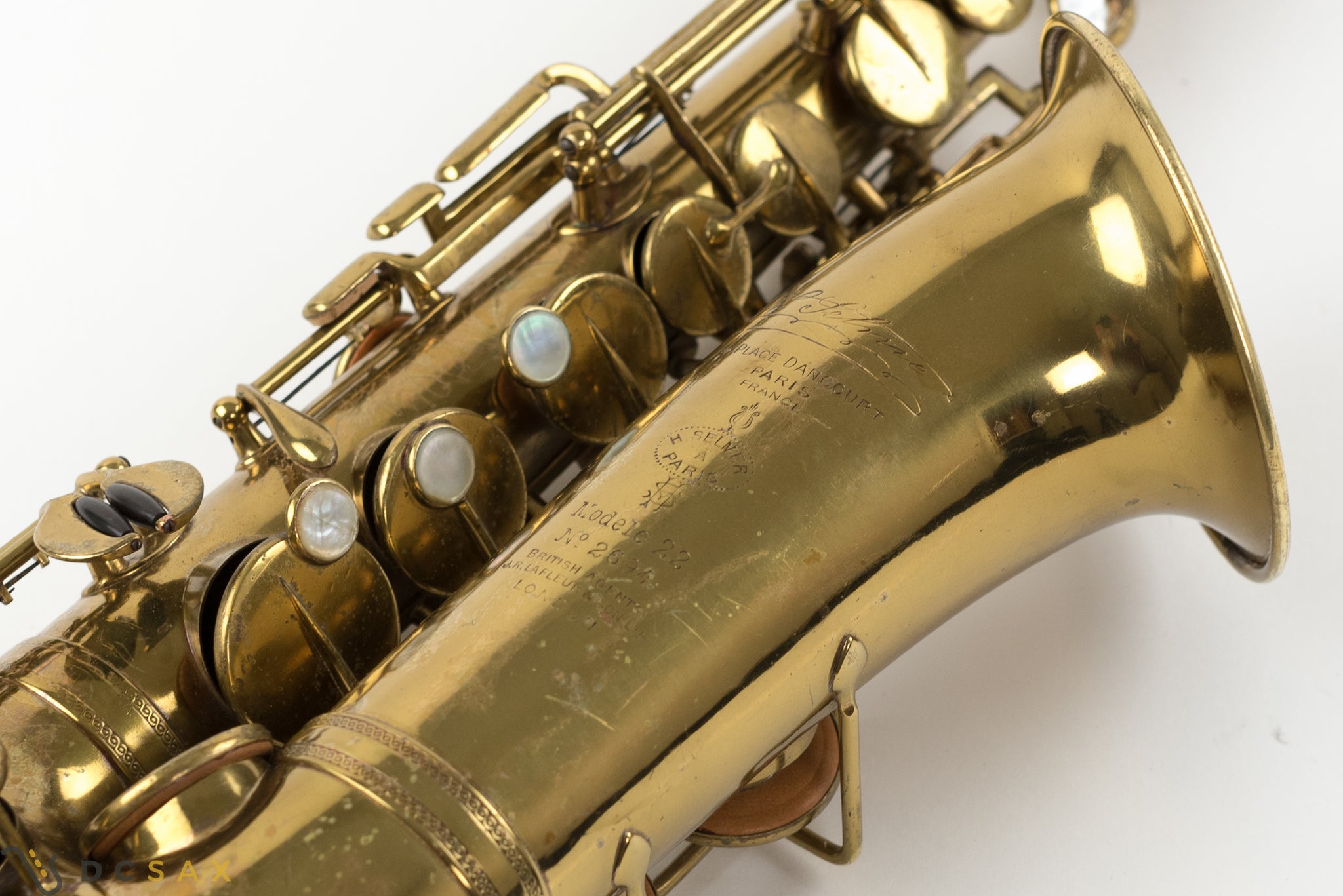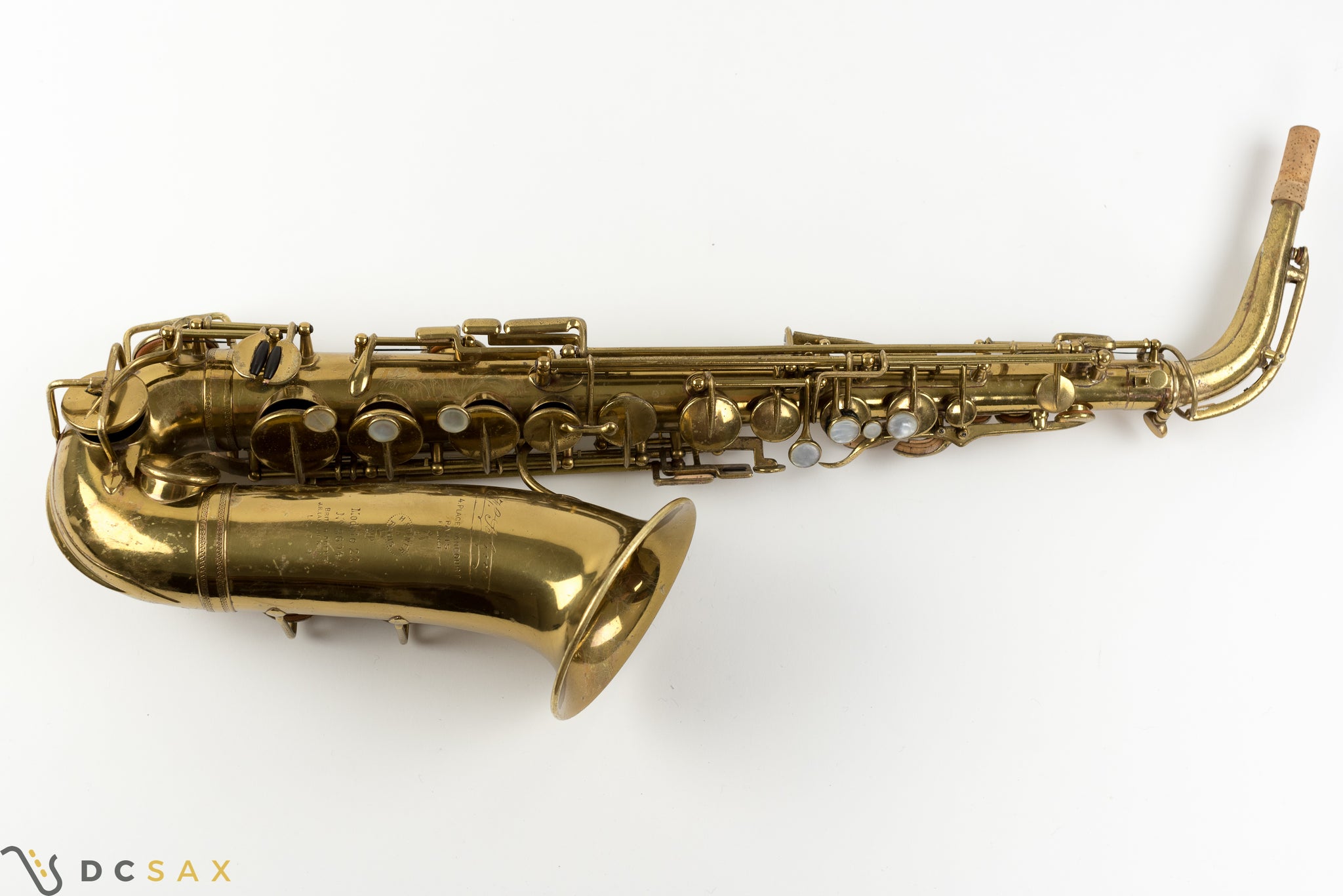 Selmer Modele 22 Alto Saxophone, Just Serviced, Video
Selmer Modele 22 alto saxophone, s/n 2694. This horn was made in 1924 and is the early version of this model that has no side Bb tone hole. Instead, the side Bb key opens the A key when pressed. My tech just performed a full service on the sax and it is currently playing great on a set of mostly older pads. He replaced two pads, 30 key corks and 5 felts. The sax comes in a vintage Selmer case that is in great condition, although missing both handles, which could easily be replaced. 
This horn has a beautiful, lyrical tone that is lighter sounding than later models, but still captures the Selmer essence. It's a lovely playing instrument that has an incredible, unique voice.