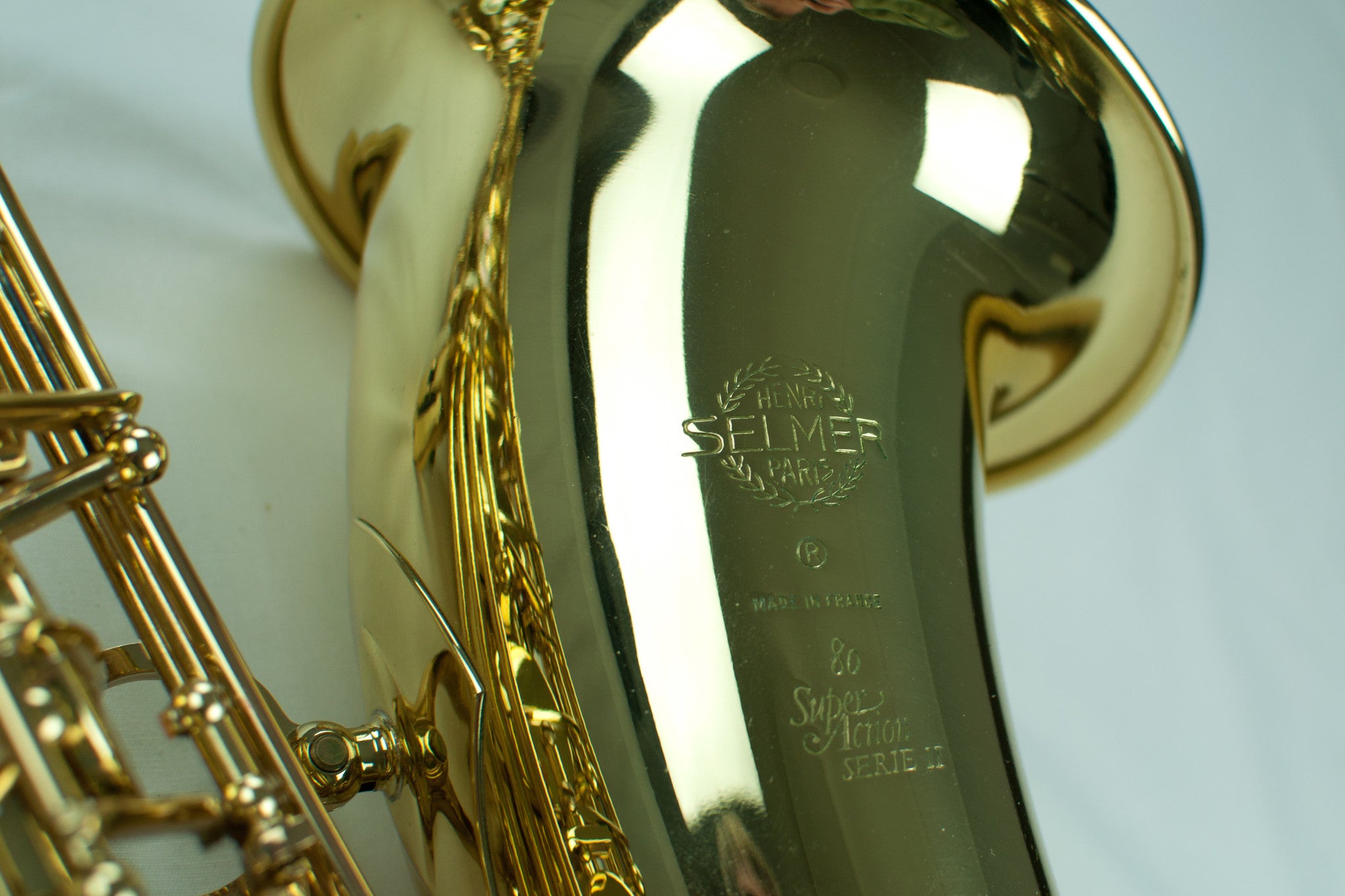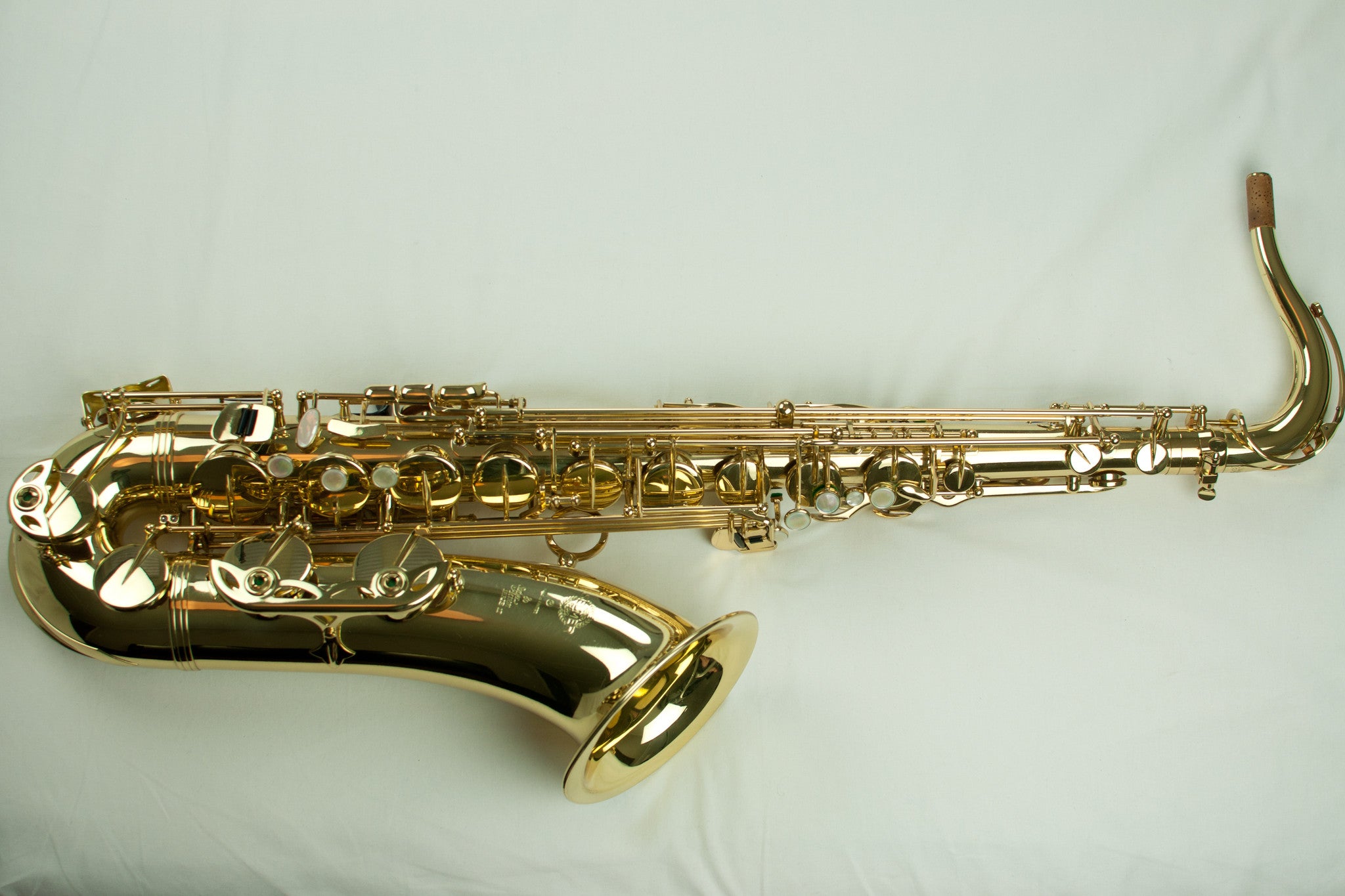 Selmer Paris Super Action Series II Tenor Saxophone
Selmer Super Action Serie II tenor saxophone, s/n 663,xxx. This is a one-owner top of the line Selmer tenor that has seen very few miles.  It was used sparingly for two years before being put away. The condition of this horn is fabulous. There are some very light surface scratches and some lacquer wear around the top of the bell, but otherwise it's very clean and nearly flawless.  To be honest, I put more scratches on my personal unengraved Selmer tenor in the first month that I owned it than what this has. This example is particularly striking and unique, as it doesn't have any engraving.  This is a factory option that one rarely sees in the United States.  
The Series II tenors are the best selling model that Selmer makes in the American market.  In fact, it seems like most professional saxophonists I run into tend to favor the series II over the series III. There's not a whole lot of difference between each model.  The neck is a bit different as well as the tone.  To me, the series II has a bit more warmth to the tone than the direct and focused series III. 
The horn plays absolutely perfectly right now.  It just returned from the repair shop of DC's best saxophone repairman (February 2015).  The horn plays easily in all registers and has a very even scale.