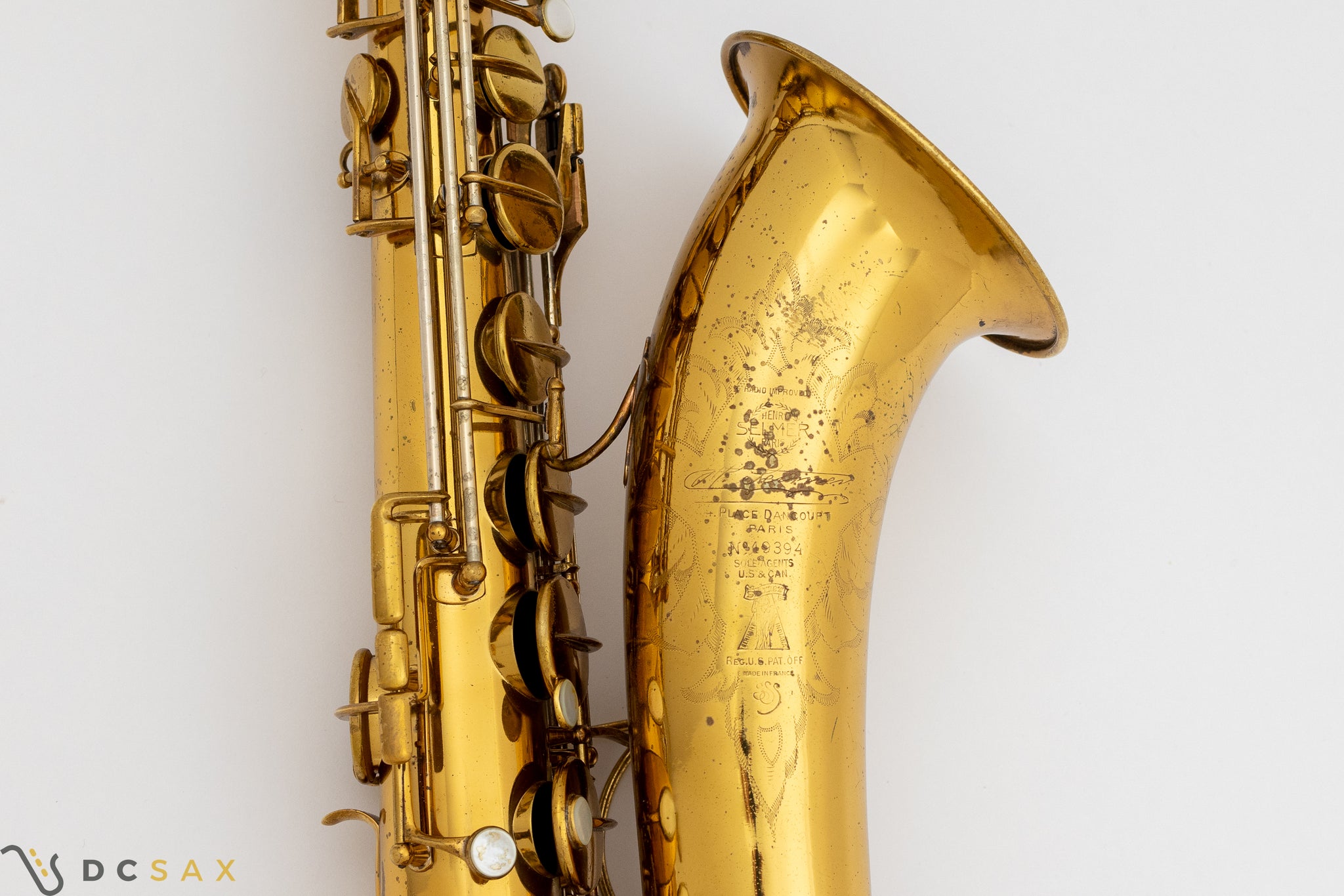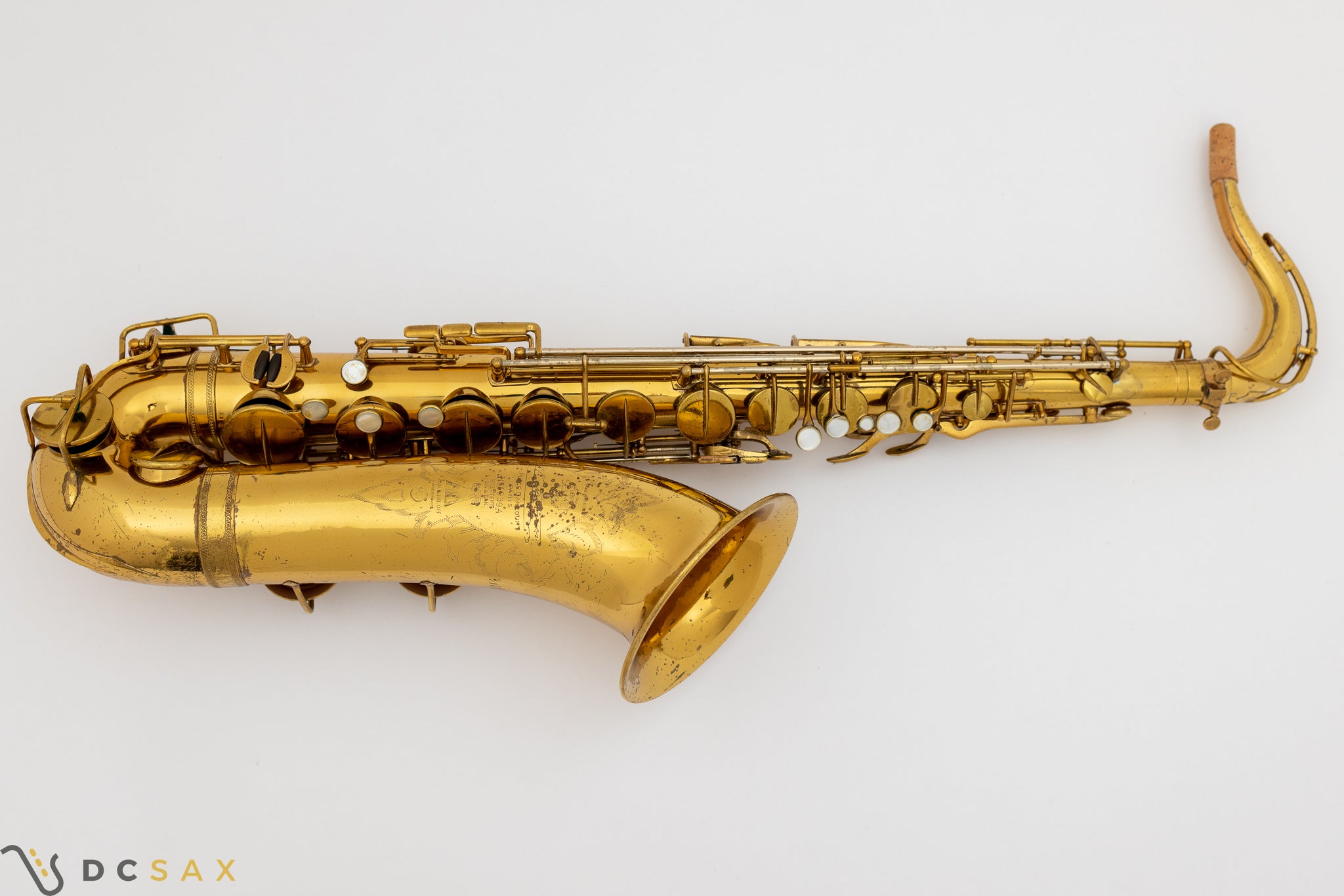 Selmer Radio Improved Tenor Saxophone, Overhaul, Video
Selmer Radio Improved tenor saxophone, s/n 19394. Selmer made around 2000 Radio Improved saxophones for only two years. You don't see many of these horns for sale because there are just so few out there. In fact, Selmer made around 100 Mark VI's for every Radio Improved saxophone! 
This sax just received a full mechanical overhaul from Eric Beach, who does amazing overhaul work. He used Pisoni Pro pads for the overhaul and domed rivetless metal resonators. Eric's key fitting is outstanding, and the horn feels tight and efficient in all registers. The sax is in good shape. The neck is original to the horn. It was previously affixed with a metal patch which isn't very noticeable, but seals perfectly and was installed well. The sax comes in a vintage case that I don't think is original to the horn. 
This is a gorgeous sounding vintage Selmer. It has an enormous sound that is warm and broad, but still has amazing projection.