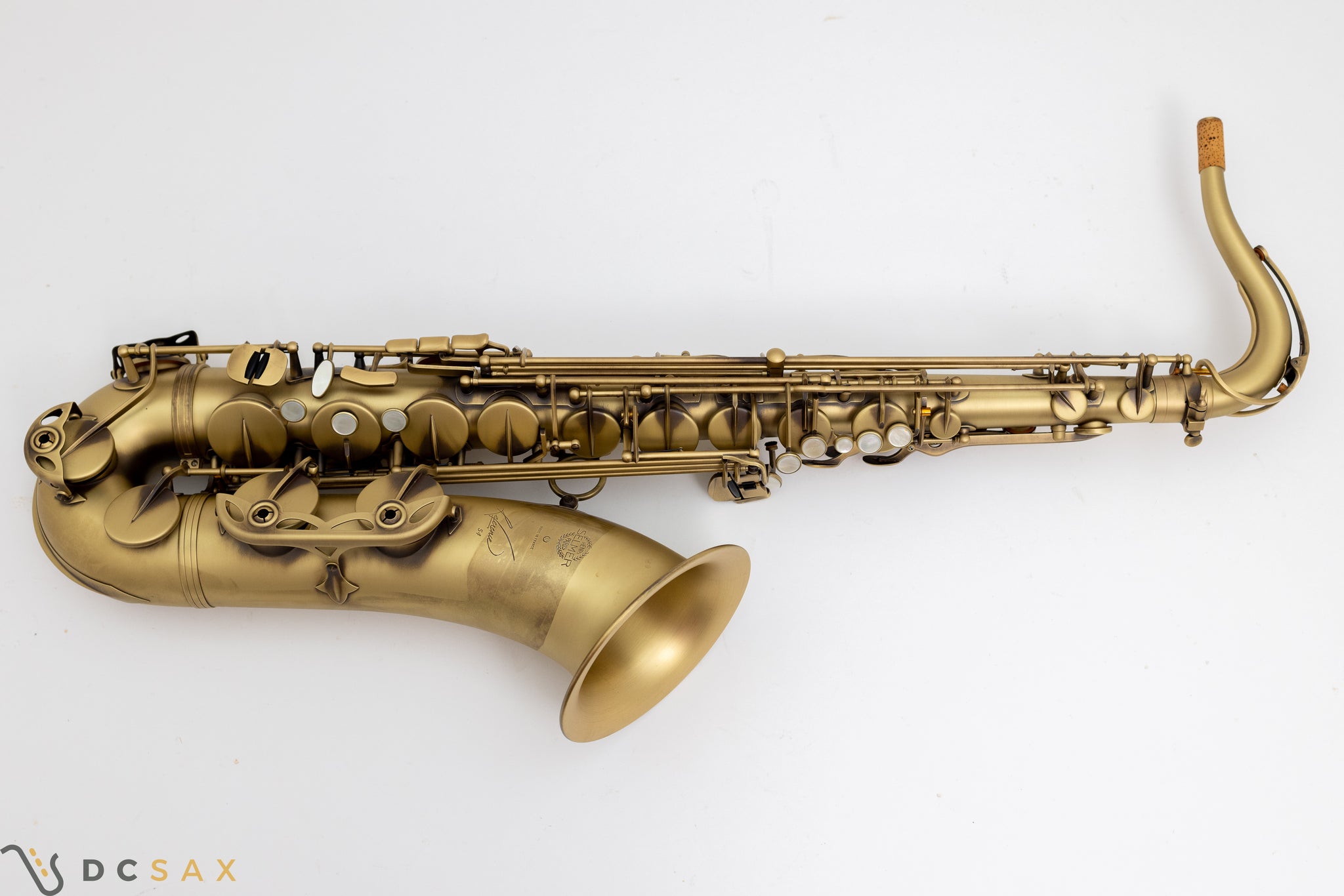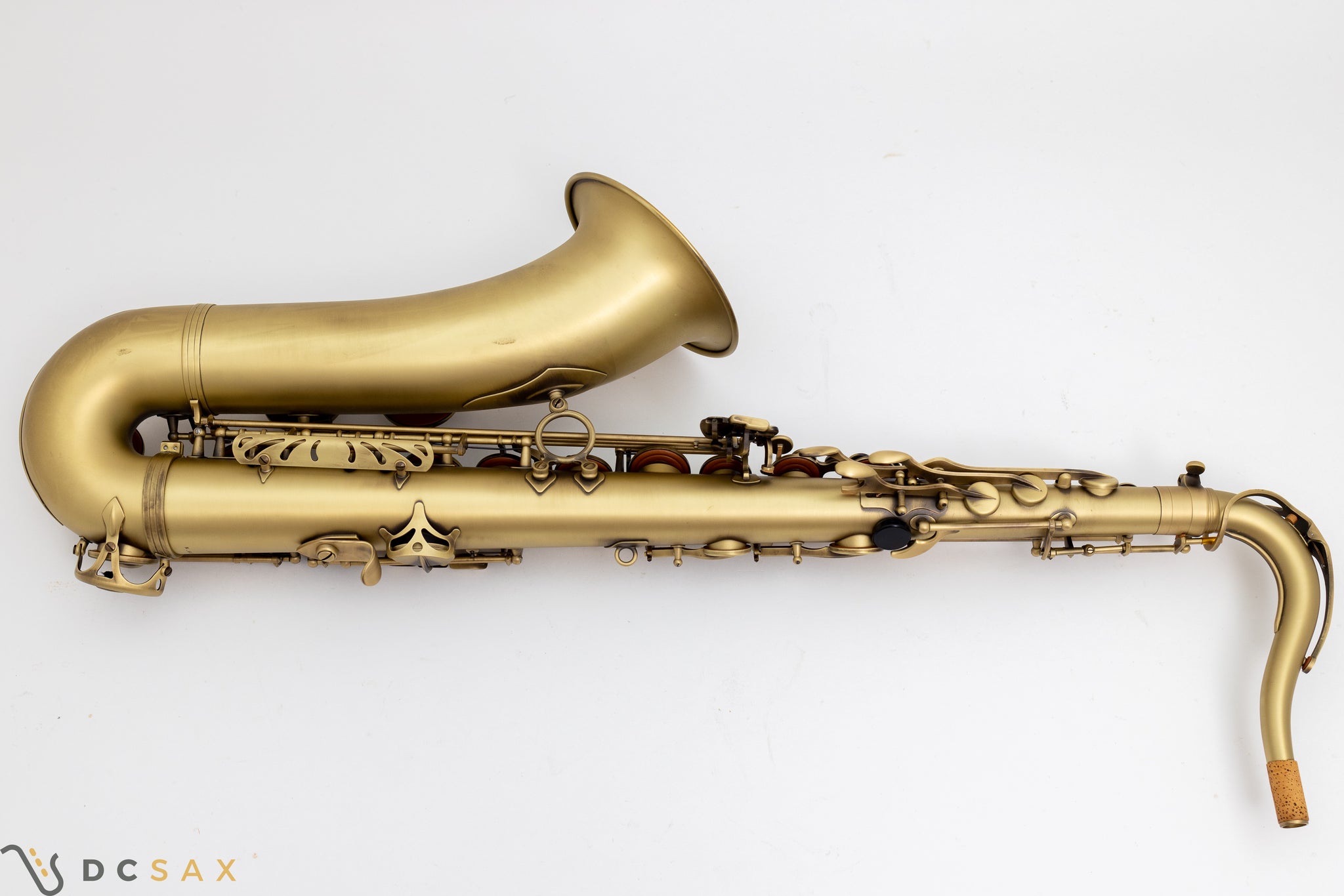 Selmer Reference 54 Tenor Saxophone, Near Mint, Video
Selmer Reference 54 tenor saxophone, s/n 661634. The horn is in impeccable playing and physical condition. It was previously owned by an adult amateur saxophonist, and it was never taken out of his home other than regular visits to the repair shop. As such, the horn has never seen much playing time and shows very little wear and tear. The action feels new and crisp, and the horn sings effortlessly down to low Bb. There is some discoloration on the bell, which I am told came from a strap that rested on the bell for an extended period. Over time, this should fade and blend, as this finish will pick up its own unique patina and show additional signs of use. The sax comes in the original form fitting Selmer case, made by Bam.
I've tried many Reference 54 tenors over the years, and this one is my favorite example. The sax feels extremely resonant and alive in all registers. I highly recommend this horn.
Here is a video of another matte Reference 54 that came through the shop. This video will give you a great idea of what this horn sounds like.