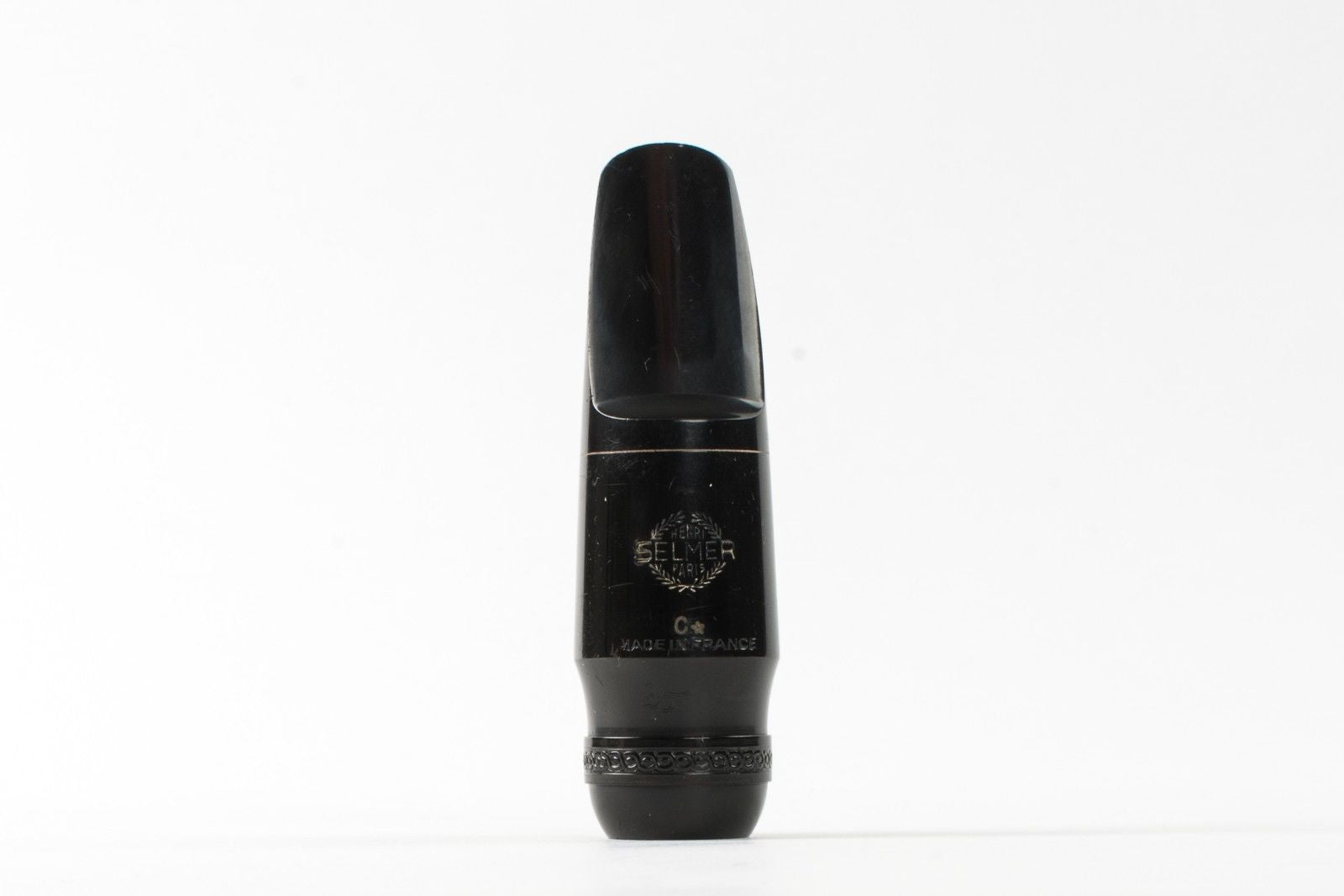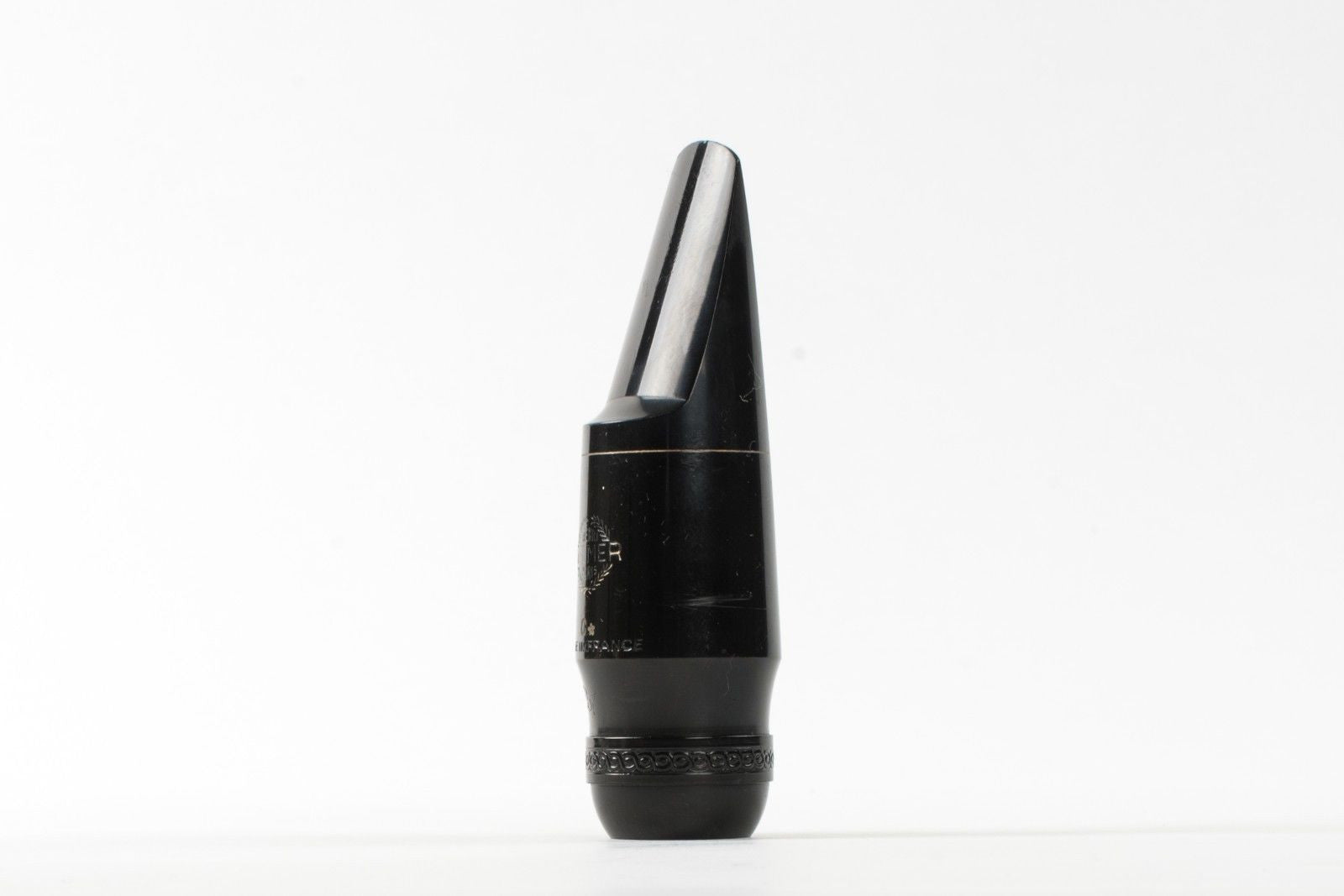 Selmer Scroll Shank Soloist Style Alto Saxophone Mouthpiece C* From Mark VI
Selmer scroll shank alto saxophone mouthpiece with a C* facing. These originally came with later Mark VI saxophones and directly followed the long shank Soloists. Many classical players prefer the scroll shank over the earlier Soloists for their ability to project. The sound seems a bit more alive and zingy with a good scroll shank. 
This one looks very good for its age. The facing looks original. The beak has no tooth mark indentation, and the table, tip and rails are nearly perfect. If you look closely at the pictures, you'll see someone engraved "257" on the top of the mouthpiece under the Selmer logo. The tip opening measures .062".